A stone's throw away from Kensington Palace and Holland Park, this all-luxury apartment, puppy friendly residence is total heaven with its state-of-the-art contemporary boutique design and sophisticated surroundings. Who wouldn't want to be almost next-door neighbours to the Duke and Duchess of Cambridge?
"Racing Green", "Luxurious Regal Red" and "Cool Neutral Equestrian" are the three stylish creative themes running through the interior décor of Lexham Gardens, honing- in on the quintessentially British history of the South Kensington property. In order to bring it into the 21st century, the building was stripped back to brick by Guarnieri Architects while Monika Tyborowska's London based design lab Mojo Concept provided plans for the complete interior design, which includes spectacular murals, leather belt-strap headboards and cosy kitchen window seat snugs. Guests benefit from modernised finishes and features including a beautiful ground floor reception, a landscaped atrium garden and a sophisticated fitness centre with equipment from Precor, including a treadmill, elliptical and stationary bike amongst other training machines.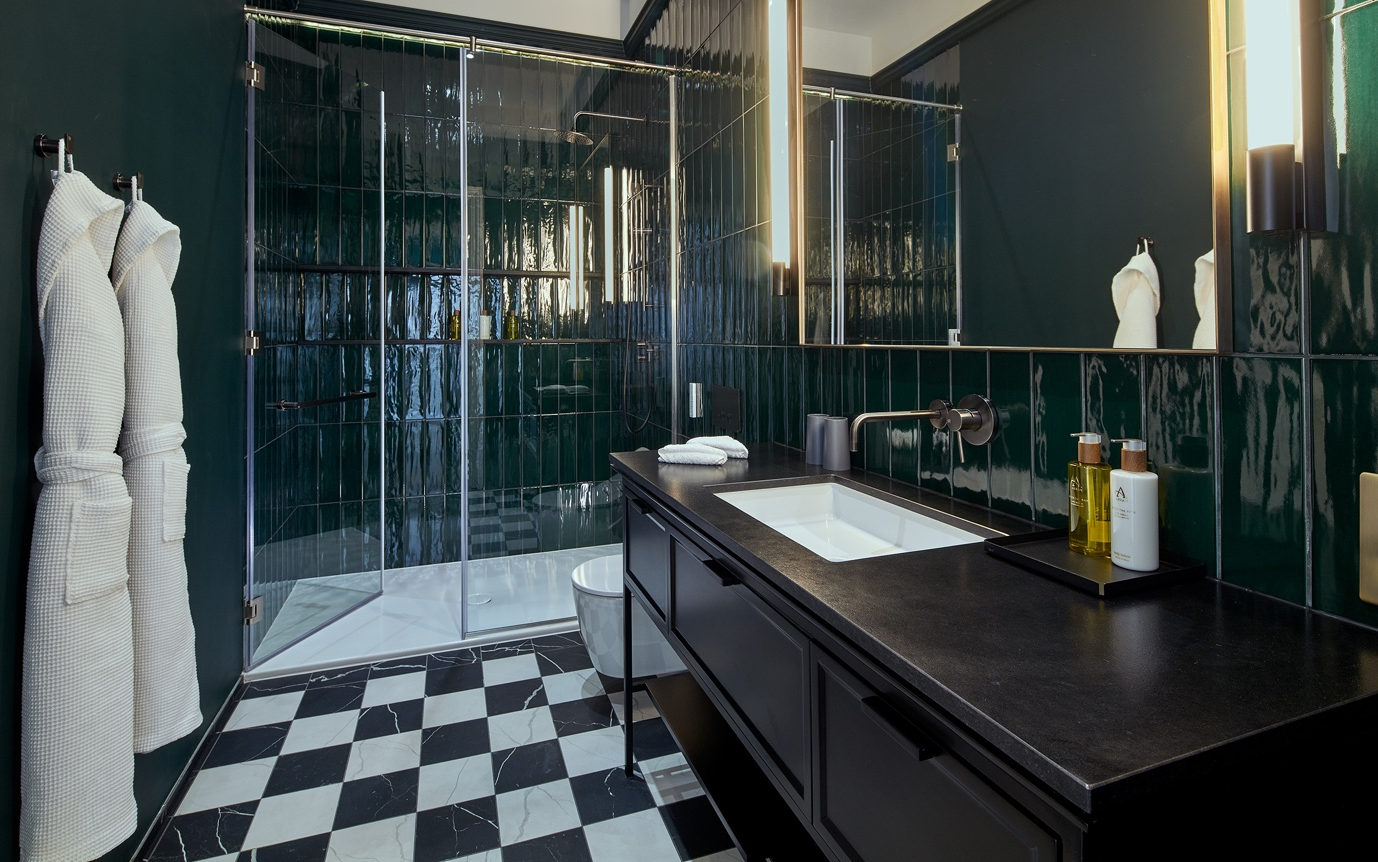 All properties are decorated to the highest spec. Here is the bathroom of a one-bedroom apartment.
The beauty of this fabulous property is that you can stay for a night, a week, or a year! The 30 exquisitely appointed and fully equipped apartments spread across six floors and are as ideal for a short city break as they are as a temporary residence if you are in London on a short-term contract or if you are fully relocating and you haven't yet found your ideal home in town. Available as one or two-bedroom apartments, the flexibility, privacy and privileged location of Lexham Gardens together with the reputation of Cheval Maison make them in my view, my address of choice should I ever needed another home for a while in our capital (last year our boiler broke in the middle of January so good to have a plan B just in case…).
On arrival, guests are treated to a delicious and indulgent picnic hamper for two, featuring fresh baguettes, cold meats, stuffed vines and an array of delicious dips and spreads from Odysea. Everything was delicious, accompanied by a perfectly chilled bottle of Laurent Perrier champagne. I thought I wouldn't be able to make it to dessert but temptation got the better of me and I managed to polish the decadent brownie which was as delicious as it looked. Call me a romantic but I truly enjoyed our picnic in the famous Kensington Gardens, where my nanny used to take my sister and I when we were little.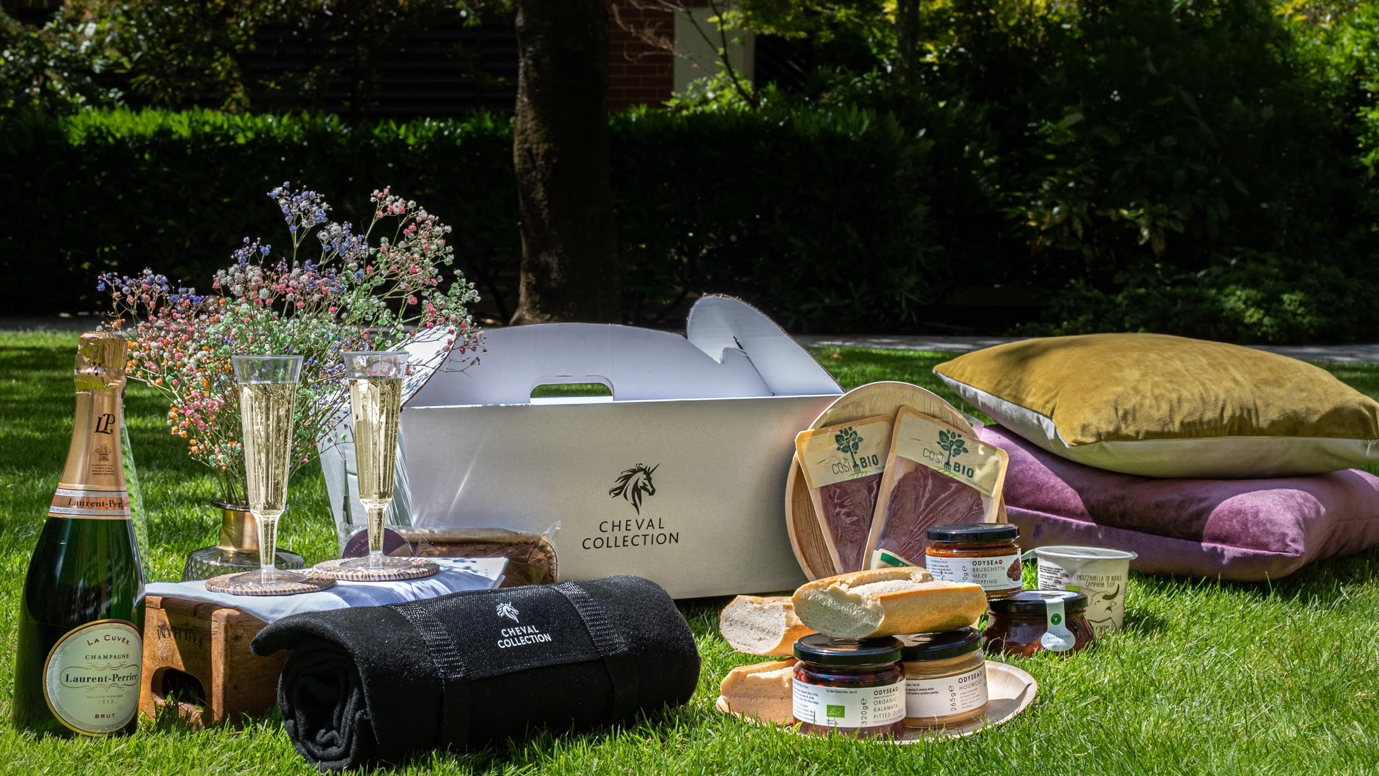 Guests at Lexham Gardens are treated to a delicious and indulgent picnic hamper with champagne.
Lexham Gardens by Cheval Maison joins eight additional serviced apartment residences in London and offers a stylish, spacious, and private alternative to hotels. With a beautiful collection of serviced apartments, townhouses, and penthouses in some of London's most prestigious neighbourhoods, all just moments from key travel networks and transport links, Cheval Residences offers more than just a home and makes a delightful haven for their guests.
One-bedroom apartments will start from £260 per night. For further information about Cheval, visit: www.chevalcollection.com
Words: Lavinia Dickson-Robinson
Opening picture: Reception of a one-bedroom apartment at Lexhan Gardens.