Salon Privé has become a must-attend event for car enthusiasts throughout the length and breadth of the country and this year, it has been no different. The industry's latest and greatest designs meet with classic legends, from pre-war Bentleys to two of the most famous Jaguar E-Types ever, prototype 9600 HP and 77 RW, their very first roadster.
Together with petrol heads, watch lovers had the chance to indulge their passion at the debut of Salon Privé TIME, showcasing some of the world's leading watchmakers like Vacheron Constantin, IWC and Roger Dubuis, together with first-class hospitality throughout the week. "We are always looking at ways to bring new experiences for our guests here at Salon Privé," explains Co-Founder David Bagley, "and a pavilion for luxury timepieces seemed like an excellent idea given the connection between cars and watches."
Vacheron Constantin Americain 1921 has celebrated its 100th anniversary with this contemporary interpretation of the classic model.
On opening day, the lawns of Blenheim Palace were packed with members of the press, among them myself, who, as a self-confessed car fanatic, never miss the chance to attend this wonderful event and admire the beauties brought together by Salon Privé. This year we had 68 motor cars and 15 motorcycles which featured some of the most coveted models ever made.
Among the supercars on show, McLaren delighted attendees by showing its latest Longtail, the 765LT Spider. With over 754 hp and mostly made of carbon fibre, this striking machine will surely deliver many an exciting moment to those lucky enough to get their hands on one of the 765 units that will be built.
Carmen features the exclusive legacy of the Hispano Suiza brand in a modern hyper-luxury vehicle.
Hispano Suiza's Carmen has brought the legendary marque back to life. Founded in 1904, Hispano Suiza was one of the most prestigious automotive manufacturers during the inter-war period. Still in the hands of the initial owners, the Suqué Mateu family, the company is now focusing on hypercars, and Carmen, named after the company's founder granddaughter is true testimony to the directions in which this historic brand is going. Designed, developed and manufactured in Barcelona, the Carmen evokes the style of the 1938 Hispano-Suiza Dubonnet Xenia. Beneath its fabulous curves lies cutting-edge chassis and powertrain technology that deliver 1019bhp.
Luxury Italian carmaker Automobili Pininfarina brought their Battista Anniversario, of which only five will be built (all of them are spoken for I'm afraid). Touring Superleggera also returned to Salon Privé for the global debut of its Arese RH95, which follows on from the Disco Volante and the AERO 3, presented here last year. Another all-electric hypercar that made its first UK public appearance at Salon Privé is the Automobili Estrema Fulminea, a new manufacturer founded last year in Modena by Gianfranco Pizzuto, who aims at making the Fulminea "the fastest technology lab on wheels".
The feline Audi e-Tron GT was a head-turner at Salon Privé with its stunning design and luxurious cabin.
Blenheim Palace also provided the backdrop to show off some new kids from more down-to-earth blocks, like the feline looking Audi GT e-Tron, which, with its large single-frame grille and Quattro blister flared wheel arches, is sure to become an Audi design icon; the Range Rover Sport SVR Ultimate Edition, which boasts exclusive colour combinations and detailing; the seriously fun to drive Alpine A110 Legend GT 2021 or the two SUVs by Genesis, designed by the same hand that created the very first Bentley Bentayga.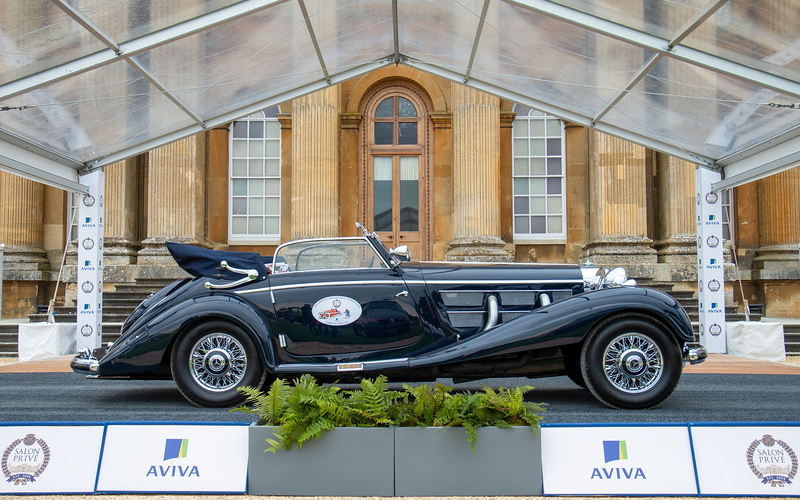 The Concours d'Elégance Best of Show award went to this exquisite 1938 Mercedes-Benz 540 K Cabriolet A Sindelfingen.
Grand Dame Rolls Royce hosted the global public debut of the marque's British showroom specialists, each of whom created concepts for Ghost and Phantom. Nearby, the Jaguar E-Type kept on celebrating its 60th birthday with Salon Privé dedicating a class to Malcolm Sayer-designed sports car. Contesting the Concours d'Elégance we found, among others, the famous low-drag Lightweight that was raced in period by German duo Peter Lindner and Peter Nöcker and the 1965 Series I 4.2 fixed-head coupé that was owned by MotorSport correspondent Denis Jenkinson.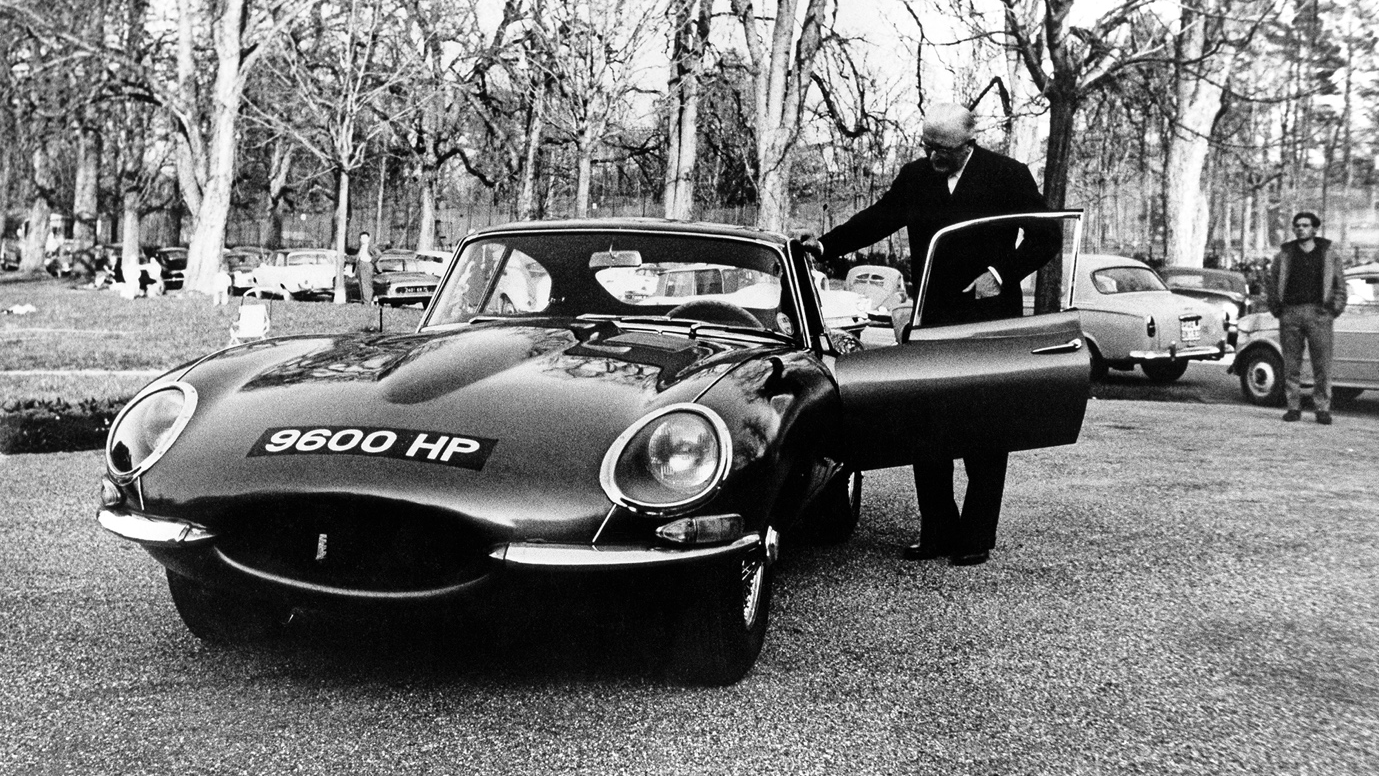 When the Jaguar E-Type was presented at the Geneva Motor Show in 1961 pre-orders were double the manufacturer's expectations.
David had a soft spot for this year new feature, The Red Collection, an exclusively curated display at the Palace's cricket pitch put together by his brother Andrew, that included last year's Best of Show 1933 Alfa Romeo 8C 2300 Monza Zagato Spider, a Ferrari 250 GTO and a Mercedes 300 SL Gullwing to mention just a few of the jewels exhibited in this, the first edition of The Red Collection. "We are the only non-family event that has been allowed on the cricket pitch," says David with pride, "our patron James (Duke of Marlborough) was very supportive from the beginning but convincing the president of the Blenheim Palace Cricket Club wasn't that easy!"
As you can see, one can truly say that there was something for everyone. From Wednesday's Concours d'Elégance presented by Aviva to Sunday's Classic & Supercar spectacular, each day offered its own unique character. Along with the Class awards and the coveted Best of Show, the Churchill Cup for "Most Exceptional Design" was presented on Thursday. Named in honour of Sir Winston Churchill, who was born at Blenheim Palace, it was judged by some of the most respected automotive designers in the world, including Marek Reichman, Peter Stevens, Julian Thomson and Ian Callum.
The Churchill Cup was won by this exceptional 1972 De Tomaso Mangusta by Ghia.
Just before I left, David shared a little secret with me. Next year we will have a brand-new Salon Privé event, "The Chelsea Edition", which is set to take place from 21-23 April 2022 at the Royal Hospital Chelsea, home of the famous RHS Chelsea Flower Show and an incredibly exclusive venue, with only three events a year being allowed in its grounds. "We are expecting The Chelsea Edition to have a more urban vibe to it and attract younger visitors," speculates David, "and we'll probably have a larger ratio of new models to classic cars than we do here." With Salon Privé retaining its traditional September date at Blenheim Palace, the springtime London fixture will be the perfect way to bookend the motoring season.