I find really hard to reach Christmas looking my best. There is always an insane amount of work to shift and events to attend, the pressure of finding the right presents for everyone and amidst all the associated stress, the realisation that, as the calendar gets closer to the 25th, so is the tired look in one's face. We have found some very efficient beauty products and routines for the face and hair that produce visible results in just four weeks (*).
SENSAI ULTIMATE
One of the main reasons why our skin looks tired and opaque is lack of hydration. Apart from drinking 1.5l of water every day, you need to pay careful attention to the moisturisers you use and how often you apply them. Particularly convenient for women who don't have much time to spend on their skin routine, the leading Japanese brand Sensai offers a two-step daily ritual that provides the skin with deep hydration and stimulates its natural regenerative process.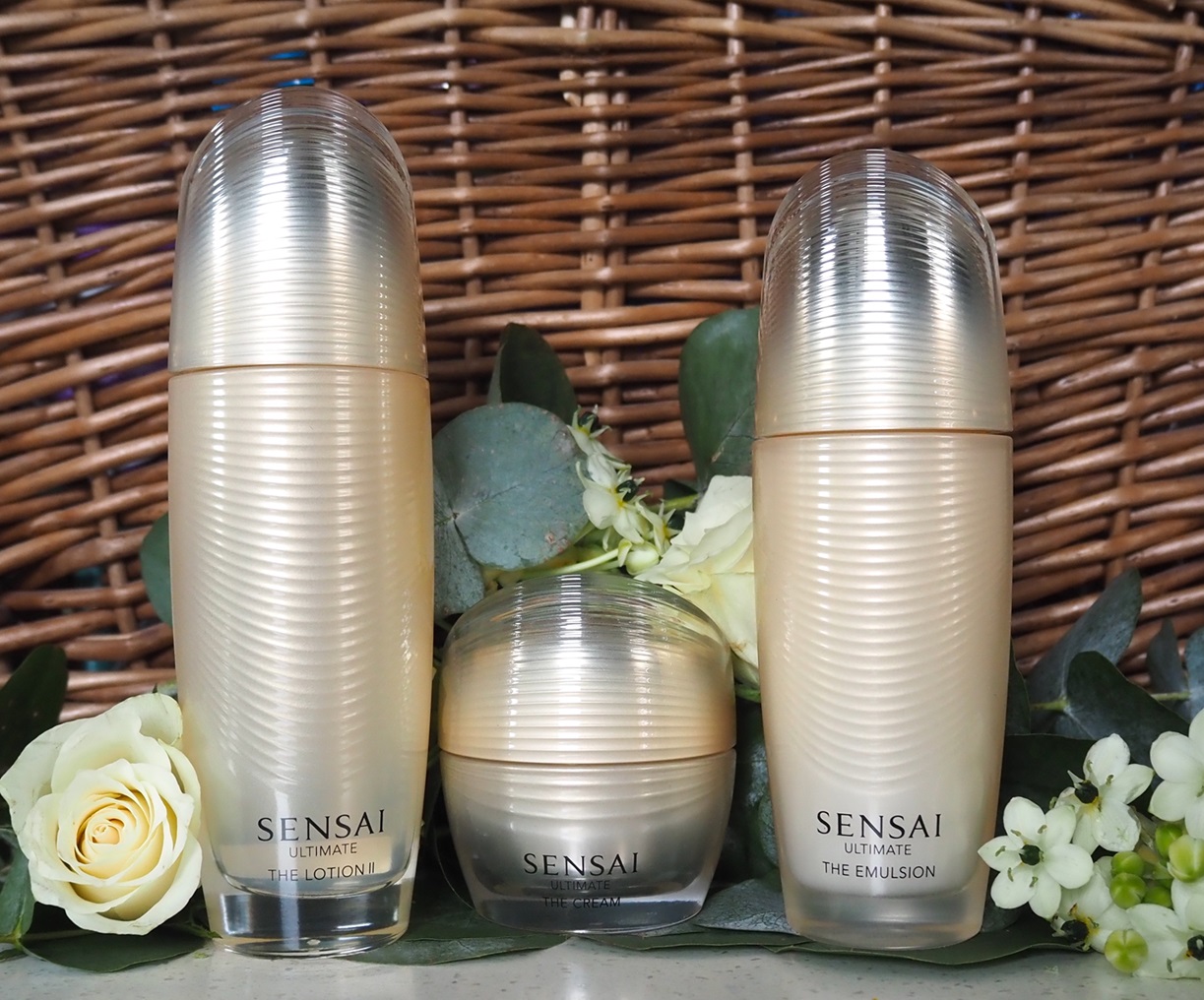 After washing your face, apply first is Utimate The Lotion I or II (depending on skin type. 125ml, £224; 125ml, £233), followed by Ultimate The Emulsion (100ml, £335) or Ultimate The Cream (40ml, £670). These products are the result of Sensai's new Silk Skin Connection Technology, which applies the latest discoveries in skin ageing and autophagy (a natural process that allows the orderly degradation and recycling of cellular components). Despite its weightless texture, the lotion is very concentrated so it acts as a serum would, because, as one of the scientists at Sensai explained, "It supplies the stratum corneum [the outermost layer of the epidermis] with abundant moisture and acts as a receptor to welcome subsequent treatments effectively." Then, the emulsion or the cream, will complete this double hydration routine, encouraging a smoother, denser skin and providing it with a film to better absorb and retain the moisture in. Use them morning and evening.
LA PRAIRIE SKIN CAVIAR LUXE CREAM
La Prairie's journey in skincare dates back to 1931,when Dr Paul Niehans joined Clinique La Prairie, which was already a well-known spa and laboratory in Montreux. It was his work which propelled it to the very top of internationally recognition. Over 90 years later, the brand keeps at the very top of innovation and quality in skincare.
One of its star products, La Prairie Skin Caviar Luxe Cream has been reformulated to be even more efficient at lifting and promoting the firmness of the skin. The texture is velvety but at the same time light, and immediately after application you feel your skin smoother and nourished. Within four weeks of daily application, you'll notice a softening of face lines and increased elasticity, partly thanks to the deep moisturising properties of this cream.
SAM MCKNIGHT HAIRCARE
In our quest for looking our best, we should never forget to take good care of our hair. Strong, healthy-looking hair can take many years off our appearance. Sam McKnight, the legendary hair stylist, known for his work with celebrities such as Kate Moss and Lady Gaga, launched his own brand in 2017.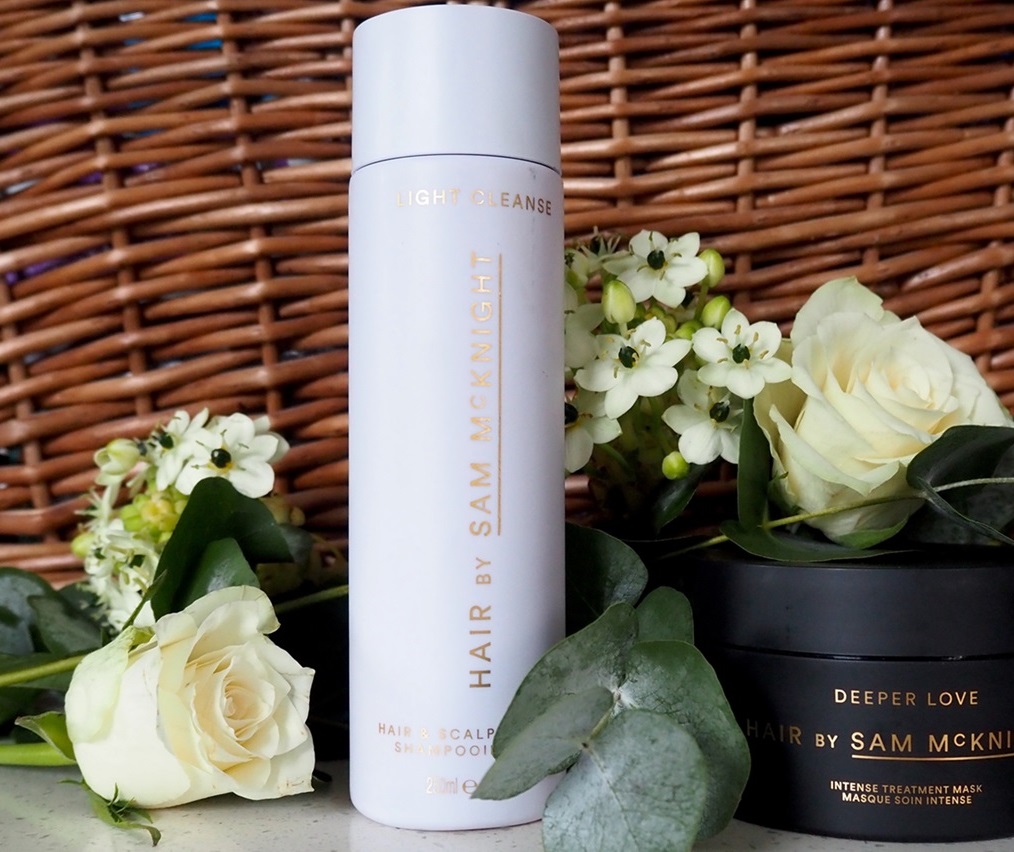 His Light Cleanse Hair Scalp Shampoo (250ml, £28) efficiently cleans your hair without damaging your scalp even if used every day. This is thanks to being certified 'Kind to Microbiome'. Ingredients such as Velvet Flower, Nettle Leaf and Honeysuckle extracts leave your hair shiny and smooth. The texture is light, it lathers easily and rinses quickly. His Deeper Love Intense Treatment Mask (200ml, £48) is a bit of a miracle worker. From the word 'go', you'll notice your hair looking lustrous and silky to the touch. Its rich formula contains strengthening molecule Rep'Hair® and restorative Crodabond™, which contribute to repairing, strengthening and sealing split ends. A very small amount applied to towel-dried hair is more than enough. Leave it for five minutes (if you cover your hair even better), rinse well and style as usual. After a few uses, you'll also notice your hair feeling stronger and much healthier.
DISRUPTOR LONDON DETOX BAR
Founded in 2021, Disruptor London is recognised as one of the most sustainable and ethical beauty brands in the market, embodying the essence of skinimalism. Their range of gender-neutral, vegan-friendly, and cruelty-free products are a favourite among the eco-conscious.
Their Detox Bar (100gr, £17) can be used as a shampoo and as a cleanser to eliminate product build-up on hair and scalp or as shaving soap. Thanks to the company's proprietary detox formula, sulphate-free, with upcycled charcoal CRUSH™ and tamanu oil, it helps to clarify blemish-prone skin and areas where you may regularly get spots or congestion. Although it may feel a bit weird at the beginning to use solid soap on your hair, the truth is that it lathers easily, and it leaves your hair and scalp feeling squeaky clean. It also lasts forever. After a month of using it regularly, still more than half the bar was left.
CUTIZANA LIQUID COLLAGEN SUPPLEMENT
There is no point on looking after your skin and hair from the outside, if they are malnourished from the inside. "Cutis sana" is Latin for "healthy skin", and the nutritional supplement Cutizana (500ml, £34.99) is jam-packed with marine collagen and nutrients. The daily dose of just one cap provides 10,000mg of type I and III collagen as well as other important micronutrients such as hyaluronic acid, biotin, silica and vitamin C, all of which are needed to maintain and support the health of hair, skin and nails.
One serving of Cutizana provides as much collagen as 20 tablets of 500mg and is more readily available to the body.
The fact that comes in liquid form helps and easier and more effective absorption of its active ingredients by the body and doesn't contain any caking agents or fillers as most tablets do. The taste is not great, but it is not terrible either and after just a month, the results were more than satisfactory. Although it is impossible to generalise, I think that you'll probably find your nails and hair stronger, and your skin a little firmer, plumper and more elastic (assuming you drink at least the recommended 1.5l of water every day). It is interesting that Cutizana is used in clinics for tendon and ligament injuries. These tissues are made of type I and III collagen and research shows that they heal faster when rehab is combined with supplementation.
GOLD COLLAGEN HAIRLIFT COMPLEX
We've been fond of Gold Collagen for quite some time at I-M Intelligent Magazine, after testing several of its patented and clinically proven products. Their hair liquid supplement hasn't disappointed me. Apart from containing the highest quality of concentration of marine collagen, all their formulations contain numerous other micronutrients that work together to deliver visible results in as little as three weeks.
Gold Collagen Hairlift contains 18 active ingredients which promote collagen and keratin formation, hair growth and scalp nutrition.
The Hairlift® Complex (30-day programme, £106.95) contains the usual Gold Collagen concentration of marine collagen plus other active ingredients such as rocket extract, keratin and biotin, to support the natural hair cycle and encourage the natural production of keratin and collagen. It is recommended to be taken daily. on an empty stomach. In just a few weeks, you'll notice your nails stronger and your hair, thicker and glossier.
As the clock keeps ticking, try to find a few minutes to order your products of choice and start giving your skin and hair a helping hand in the run-up to Christmas.
Words: Julia Pasarón
Opening image: Andrea Picquadio, Pexels
(*) All the products presented here have been tested by members of our team between 4-6 weeks.