I love Christmas stockings but, after all the anticipation in the build-up to Christmas, I do sometimes feel a little underwhelmed when I discover the usual chocolates and the obligatory tangerine. Instead, wouldn't it be just wonderful to find some bling? If like me, you'd like to change stocking expectations, I invite you to read here my sparkling stocking filler gift guide, all of them under £400-ish.
I'd like to start with a pair of Myla Verde earrings from Freya Rose, (£125) and her Warrioress Medallion necklace (£145), made from genuine Mother of Pearl shell and, as in boasting three layers of 22ct gold vermeil plating on solid sterling silver.
If you're looking for "Academy Awards night in Hollywood" kind of bling without breaking the bank, this Butterfly Bamboo Bracelet from KVK73 (£390) is totally on point. Made from brass, rhodium-plated and adorned with round, oval and square-cut zirconia stones in purple, green, turquoise, and white, this is a piece that will turn heads around.
Lalique always works. Its timeless designs feel as contemporary now as they did a century ago. Fabulous examples are these Lalique Arethuse earrings (£380) in Vermeil featuring the masque de femme motif, created by René Lalique in 1935 to adorn a fountain. The Victoire Mascottes cufflinks (£175) were designed after the car mascots René Lalique created between 1925 and 1931 for the finest automobile names of the time.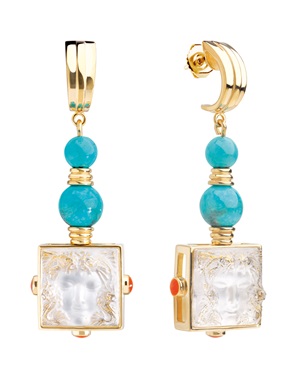 Circularity and sustainability are the principles on which Maria Sole Ferragamo founded So-Le Studio. Here she transforms leftover materials such as leather and brass into unique sculptural jewellery, such as this Luminous Crystal Black Necklace (£257), part of The Leather Collection.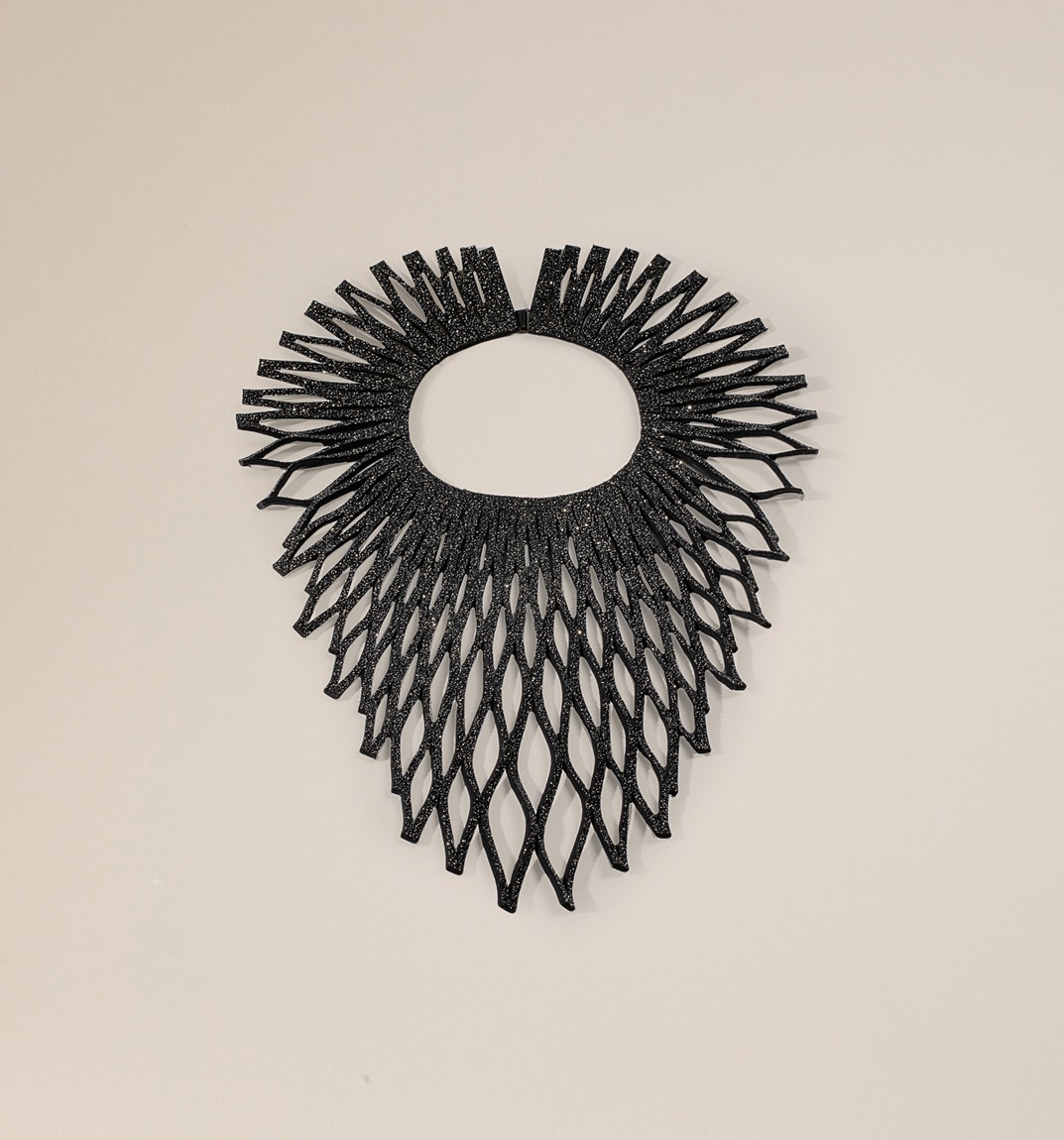 With equally laudable principles in mind, Elhanati designs are crafted in Denmark using ethically sourced conflict-free stones, drawing on inspiration from the Nordic minimalistic lines and the mysterious energy from the Middle East. This Elhanati x Conie ValleseSterling Silver & Black Diamond Jardin Tulip Ring (£410) from the Jardin Collection, is a great example of the style of jewellery they create.
Outstanding women like Michelle Obama and Rosie Huntington-Whitely, are known clients of By Pariah, a jewellery brand that prides itself in having a story behind each of the pieces they create. My choice as a special stocking filler is this classic Fishbone Chain (reduced to £200 from £315) in 14kt gold vermeil, on a sterling silver base. Everything is made to order so you must allow seven weeks for delivery.
I think you'll agree with me that it's not really Christmas without a Tiffany & Co blue box, tied up with white satin ribbon. One of my all-time favourites is the Return to Tiffany Oval Tag Screwball Key Ring (£235), which you can have engraved for just £110; and I am a little bit in love with these Elsa Peretti Bean Design Cufflinks in Ruthenium (£355).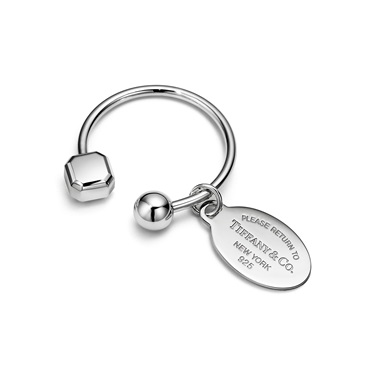 Hopefully, we are starting the end of the boring Christmas stocking. Happy shopping!
Words: Lavinia Dickson-Robinson.