In the 1960s and 190s, interconnected networks of women used radical ideas and rebellious methods to make an invaluable contribution to British culture. Women in Revolt! Art, Activism and the Women's Movement in the UK 1970–1990 pays homage to over 100 feminist artists and collectives living and working in the UK.
These women's creative practice was forged against a backdrop of extreme social, economic and political change. Some of them, such as Sonia Boyce and Susan Hiller, became very well known. But others, despite their long and significant careers, have been mostly left out of the artistic narratives of the time. This is the case for Poulomi Desai and Shirley Cameron, both of whom are being shown at a major museum for the first time.
Left, Penny Slinger, Spirit Impressions – 5, 1974. Richard Saltoun Gallery (London, UK). Right, Alison Lloyd, SUPPORT THE MINERS, Solidarity will win!, 1984. © Alison Lloyd.
The show takes its name from Eva Figes' 1970 book Patriarchal Attitudes: The Case for Women in Revolt. Presented chronologically, the exhibition begins with the first women's liberation conference in the UK, the Miss World protest, and the formation of the Brixton Black Women's Group. It is here that we see works from artists such as Margaret Harrison and Monica Ross, among others. This period saw a dramatic evolution in women's relationships with work, motherhood and home life, which often translated to frustration, social upheaval and even political implications.
The Punk and post-punk movements had a deep effect on the feminist movement and its creative expression. Collages, performance art, posters and journals are some of the artistic media selected to represent the era, including Jill Westwood's Potent Female and a sexually charged performance work by Cosey Fanni Tutti.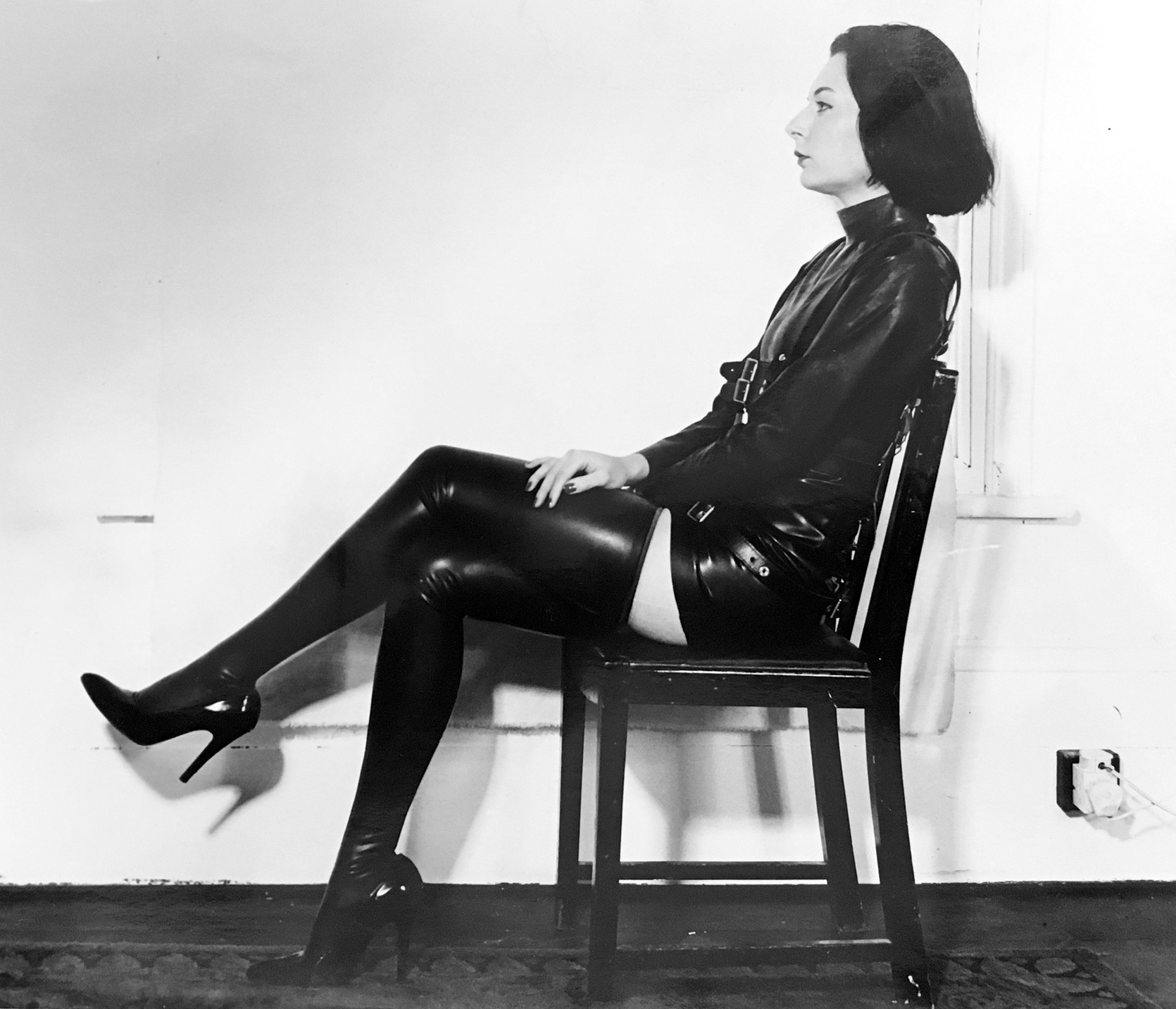 Jill Westwood, Potent-Female, 1983. Courtesy of Dr Jill Westwood.
But the thread that holds the show together is activism. Material from the Greenham Common and Section 28 protests as well as from anti-racism and AIDS campaigns are supported by extensive documentary photography and a major sculpture by Margaret Harrison displayed alongside protest banners by Thalia Campbell.
The section dedicated to the 1980s concentrates on feminist movements that support women from non-Caucasian ethnicities, such as the first National Black Art Convention in 1982. Here visitors will see not only works from key figures such as Rita Keegan and Lubaina Himid but also Nina Edge's Snakes and Ladders (1985), an installation that, despite featuring on the cover of Maud Salter's landmark 1990 book Passion: Discourses on Blackwomen's Creativity, has not been shown in over three decades.
The final part of the exhibition focuses on the Thatcher administration, emphasising women's response to Section 28, the visibility of lesbian communities, and the AIDS epidemic, and concludes with works that reflect on the changing economic landscape and women's place in it, represented by works from Joy Gregory, Franki Raffles and Roshini Kempadoo.
Women in Revolt
Tate Britain. Millbank, London SW1P 4RG
8th November 2023 – 7th April 2024
More information and tickets, HERE.
Words: Lavinia Dickson-Robinson
Opening Image: Helen Chadwick, In the Kitchen (Stove), 1977. © The Estate of the Artist. Courtesy Richard Saltoun Gallery, London and Rome.