In the same way that in summer I prefer to go for lighter reads that I can drop and pick up anytime or read while also keeping track of the conversation around me, in winter, I like spending some time exploring books with inspiring stories. This time, I have selected four very different books, which I think are equally interesting and inspiring. I hope you'll feel tempted to read them.
WHAT WOULD YOU DO IF YOU WEREN'T AFRAID?
In this book, international mentor Michal Oshman embarks the reader on a journey of self-discovery through quite an unusual route. She explores the possibilities that would open to us if we set aside our fears. All of them. Fear of rejection, of change, of failure, of pain… these are all obstacles to our full development and more importantly, they prevent us from living our lives to their maximum potential.
Starting from the premise that we all are needed in this world and that we all have a purpose – regardless of how grandiose or humble that may be – Oshman makes the reader realise how, finding that purpose, is probably the most important thing you'll ever do.
In this book, Oshman intends for all of us to find the tools that will help us embrace change and move forward, with confidence and faith, rather than fear and regret.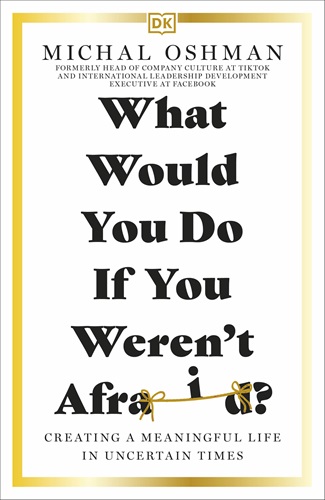 Sharing her own personal experiences, Oshman covers all kinds of subjects that contribute to that state of paralysing fear which, in her view, is what is holding us back. From parenting to relationships, professional career and many other topics, she shows how discovering our potential and purpose are the first steps towards a much more meaningful life.
Michal Oshman is the former Head of Company Culture at TikTok and an International Leadership Development Executive at Facebook. Oshman served as an officer in the Israeli Defence Forces and she has three university degrees in psychodynamic and systemic thinking, sociology and anthropology.
What would you do if you weren't afraid? is published by DK|Penguin Random House; available from Amazon and Waterstones, among other retailers.
WONDER WOMEN
After the previous book, I think Wonder Women: Redefining Leadership in the World of Work is the perfect follow-up read. In it, you'll discover fascinating women leading the way in many different fields, from finance to law, engineering, media and other sectors traditionally male-dominated.
Embark on an empowering journey through the pages of "Wonder Women," a captivating book that shines a spotlight on the remarkable leadership and trailblazing achievements of the most influential female leaders.
Wonder Women introduces the reader to successful, yet relatable women who are redefining leadership in many fields.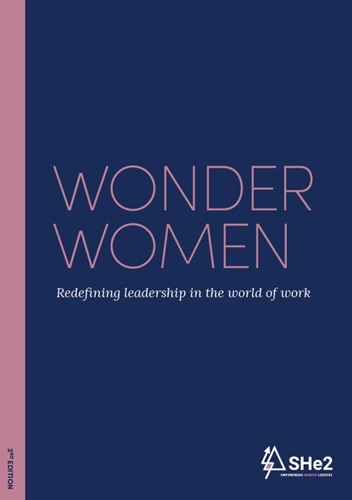 The women featured in this book share their personal stories and journeys with their own voices, which I found particularly inspiring and relatable. They also talk about the women who inspired them and as you read, you realise that there is out there a wonderful and powerful group of women who have set aside their fears and embrace the challenges life has put in their path until they achieved their goals.
Excellent examples of inspiring women that you'll find in this book are Ann Cairns, former Executive Vice Chairman of Mastercard, who has devoted a lot of her time over the decades to achieve gender equality in the corporate world; Pips Bunce, a senior director at Credit Suisse, who works to promote LGBTQIA+ inclusion and has defied every kind of stereotype one could think of in the financial world; and Sarah Khan-Bashir, a second-generation immigrant who has succeeded in building one of the top law firms in the country, overcoming social disadvantage, economic difficulties and religious prejudice.
Wonder Women is published and sold by SHe2 Leadership Ltd.
WHEN BUSINESS IS LOVE
Men have also interesting and inspiring stories to share. Jan Ryde is the CEO of one of the most luxurious bed brands in the world, Hästens. The business has stayed in the same family for five generations and, under Ryde's leadership, has gone from moderately successful to global phenomenon. When Ryde took over, he promised himself he'd write a book when the company's annual turnover reached USD100 million. As he hits his ambitious target last year, he made good on his promise.
If you are thinking this is just another boring demagogic book by a ruthless businessman showing off his talents (History written by the winners and all that), let me tell you that this is not such a book. When Business is Love, The Spirit of Hästens – At Work, At Play, and Everywhere in Your Life tries to reflect the spirit of the company, which Ryde insists is built and run on love.
In When Business is Love, Jan Ryde shares his leadership philosophy and explains how any business, in any field, can operate on the basis of love.
In this story, Ryde bares his soul and candidly shares his childhood and youth with the reader, how he fell in love, how he ended up working in the family business and the journey that took Hästens to be considered the manufacturer of the finest beds in the globe (they sell in 50 markets) and the favourite among Hollywood royalty, real royalty and celebrities of all kinds. Their beds can also be found in the suites of some of the most exclusive hotels worldwide, the latest of which is the uber-luxury cruise ship Regent Seven Seas Grandeur.
Furthermore, the book explains Ryder's methodology based on establishing a corporate culture that values people, imagination, craftsmanship, and mastery, and that encourages honesty, openness, forgiveness, integrity, humility, and encouragement.
When Business Is Love: The Spirit of Hästens – At Work, At Play, and Everywhere in Your Life is published by Forefront Books, distributed by Simon & Schuster and available to pre-order through Amazon and Simon & Schuster, among other retailers.
SEEING THINGS
My last choice is a very different book from the previous three. It is equally inspiring but instead of communicating its message mostly with words, it does it with images. Seeing Things is a compendium of short stories and Instagram images by writers such as Elif Shafak, Amit Chaudhuri and Elizabeth Day, musicians and singer-songwriters such as David Byrne and Jarvis Cocker, and artists such as cartoonist Roz Chast and visual artist Cornelia Parker, who has also written the foreword.
Seeing Things is a captivating collection of images and very short stories some of which invite to smile and some to reflect.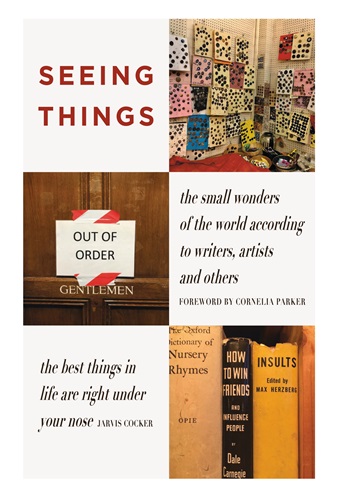 Edited by the critically acclaimed editor, designer and publisher Julian Rothenstein, with texts by Charles Boyle, the book intends to help us see the small wonders of the world and perhaps, take a pause to pay attention to details that we so easily miss in our manic daily lives. Seeing Things is divided into five sections, starting with "Writers and Books" and finishing with "Creative Places", a section that gives us an insight into the minds of several of the artists and authors featured in the book.
Seeing Things is published by Redstone Press and available from The Redstone Shop and Blackwell's among other retailers.
Words: Julia Pasarón