In collaboration with Sotheby's, The Distillers' Charity One of One are delighted to announce the second in a series of biennial auctions of one-of-a-kind, rare scotch whiskies showcasing the excellence and individuality of craftsmanship. The lots open with 39 extraordinary whiskies and experiences on offer to raise vital funds to help disadvantaged young people in Scotland. Hosted at Hopetoun House, which is one of Scotland's most revered stately homes, this One of One Auction will take place on Thursday the 5th of October 2023 and is a ticketed event for which the attendees must be registered (do it HERE).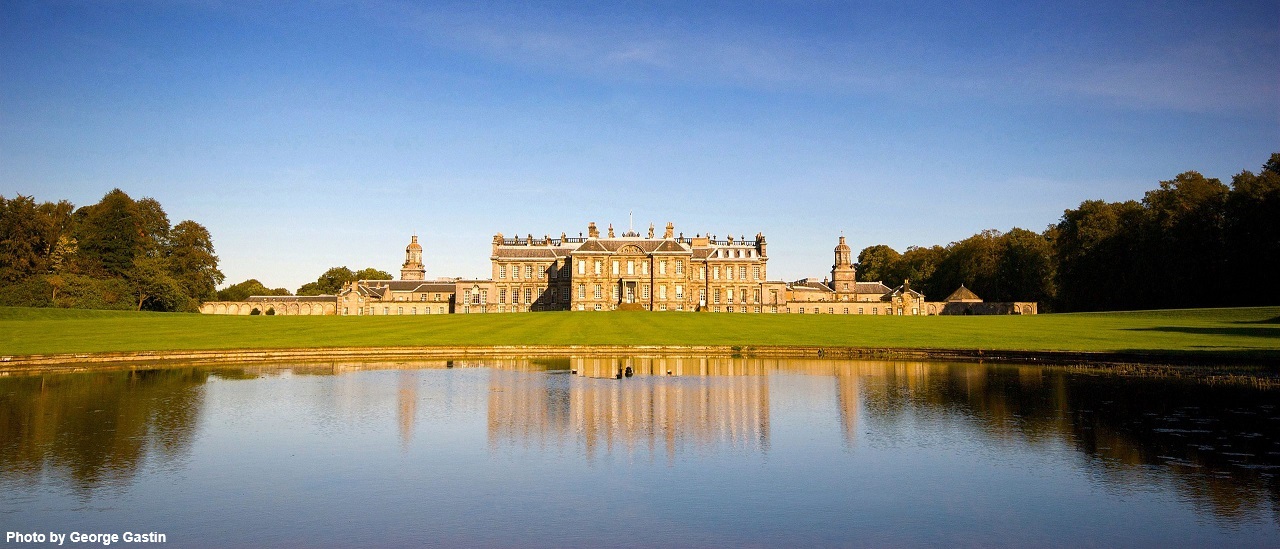 Home of the Marquess of Linlithgow, Hopetoun House is Scotland's finest stately home, situated in South Queensferry, outside Edinburgh.
Jonny Fowle, Global Head of Spirits for Sotheby's says "The second Distillers One of One auction is already generating a buzz among collectors. Featuring the oldest whisky ever released from Bowmore, Glenglassaugh, Old Pulteney, MacDuff and Kilchoman, the highly anticipated event will further cement the significance of what has established itself as the biggest charity spirits auction of its kind. This is clearly an occasion for which the creativity and generosity of the Scotch whisky industry comes to the fore."
Among the 39 companies participating in the auction this year, are twelve "Member" brands, each donating a unique, never-to-be-repeated whiskey. Appealing to the world's leading collectors and whisky connoisseurs, each of these unique lots celebrate the heritage, craftsmanship, artistry, and innovation of the world of Scotch. Alongside additional lots from "Founder" and "Associate" brands, the current estimated range is between £2,000 to upwards of £500,000.
Left to right: Sotheby's Glenglassaugh, Kilchoman Cask No.1, and Tomasin Single Malt 1975.
The Distillers' Charity was founded in 1955 as the philanthropic arm of the 350-year-old Worshipful Company of Distillers, a City of London Livery company. I spoke with Beanie Espey, Managing Director of the Distillers One of One Auction, who took the Freedom of the City and joined the Livery in 2016. "I had been an enthusiastic member of the Livery for six years before joining The Distillers' Charity," she shares. "When I read the job description for this role, it felt like a dream come true – and so it has proven to be.
In addition to the Youth Action Fund, the City and Livery Giving also focusses their charitable work on two other important areas: Vocational Training and Education to develop the next generation of talent in the spirit trade.
"I am working with some of the most brilliant brands and creative talents in Scotch Whisky, united behind this powerful and emotive purpose to transform the lives of young people."

 

                 –  Beanie Espey 

 
Youth unemployment in Scotland is currently estimated at 8.7 percent adding pressure on the most marginalised, who may be struggling to join the workforce. Surveys conducted by Inspiring Scotland, who manage the Fund's portfolio of charity partners and impact monitoring, reveal that the young people being supported face significant hurdles to reach their potential, with mental health and learning challenges cited as the main barriers to employment, often aggravated by poverty and deprivation. Championing those trapped in the fringes of society and empowering them to create positive, lasting change in their lives, The Distillers' Charity has partnered with six others – Aberdeen Foyer, Action for Children, Enable Works, Fare Scotland, and Street League alongside Alcohol Education Trust – to reach young people in some of the country's most underprivileged urban areas, as well as those in rural communities. Over half of those enrolled in 2022 by the Youth Action Fund have already achieved a successful employability outcome.
One of the Youth Action Fund's beneficiaries, John Brown, from Glasgow, was referred to Action for Children for employability support when he turned 16 years old. He had been placed into care at the age of eight and moved from home to home continually and switching schools, which had lasting effects on his mental health, education, and relationships. Supported by Action for Children, John was able to participate in the charity's Introduction to Care Programme where, with help from his support worker, he now plans to become a paramedic and has a place to study Health and Social Care at college next year.
For details and a brief description of the 2023 lots including estimates, please see HERE.
Words: Shelley Campbell
Opening picture: Lost Distilleries – The Gordon & MacPhail Recollection Showcase – courtesy of The Distillers' Charity
Whisky pictures:
Sotherbys Glenglassaugh – Photographer: Jonathan Knowles; Art Director: Andy Peel
Kilchoman Cask No.1 – Image courtesy of The Distillers' Charity
Tomasin Single Malt 1975 – Image courtesy of The Distillers' Charity