Over its 20 years of existence, the Frieze Art Fair has proved that the world has a big appetite for art of all kinds, from old masters to young emerging talent, from classic media to digital technology. Frieze has all this and more, with its London edition being, in my opinion, the best. Let's have a look at the highlights of what is waiting for us in Regent's Park next week.
Galleries from 46 countries are coming to London to showcase the best and most audacious work by the artists they represent. In celebration of its 20th anniversary, Frieze has gone the extra mile and brought works dating back as far as prehistory, all the way to the 21st century.
The fair's commercial partners have taken things up a notch. An excellent example is Deutsche Bank, which is presenting an exhibition by acclaimed artist Yinka Shonibare CBE RA titled African Bird Magi, which explores the relationship between Africa and Europe.
Somi Sim is an independent curator, researcher and writer. Her curatorial discourse explores the relationship between neoliberal urban transformation and art practice in architecture, urbanism and the humanities.
Another major partner, the Swiss luxury watchmaker Breguet, commissioned Korean curator Somi Sim – co-founder of the collective Re-tracing Buro – to put together Resisting Time, an exhibition which explores the possibilities of time as a resistance to the conventions, customs, and hierarchies that dominate our daily lives, and the ways artists continue to expand time keeping practices. In the brand's lounge at Frieze London, Resisting Time enacts a dialogue between the 20th century German conceptual artist, Hanne Darboven, best known for her large-scale installations of handwritten tables of numbers, Julien Coignet, the other co-founder of Re-tracing Buro, and Breguet's founder Abraham-Louis Breguet, with artworks shown alongside archival material and Breguet watches from all times.
From the 160 galleries exhibiting at Frieze London, and realising I won't be able to visit them all, I have made a selection of "must-see" based completely on personal taste and curiosity.
From the main section, I am going straight to Sadie Coles HQ, a gallery which was there from the very first Frieze fair. To celebrate the 20th anniversary, they are displaying a group presentation mirroring their participation in 2003, with works by gallery artists who took part in that first year, including John Currin and Sarah Lucas.
John Currin's work is back at Frieze London as part of the presentation by Sadie Coles HQ, which mirrors the works they showcased at the very first edition of the fair in 2003.
I am also planning to swing by the Blindspot Gallery, to admire the works by Turner Prize nominee Sin Wai Kin; Angela Su and Trevor Yeung, Hong Kong representatives at the 59th and 60th Venice Biennales, respectively; and Xiyadie, the subject of a recent solo exhibition at the Drawing Center in New York.
Known as the Focus section, this is an area of the fair reserved to the "new kids on the block", that is, galleries which haven't been operating for more than 12 years. Thanks to its new official partner, Stone Island, which has provided bursaries to help the youngest galleries, 34 of them have made it to the show, from all over the world. This is a very interesting part of the fair, as it gives us an indication of the degrees of valour and vision among emerging galleries.
Jordan Strafer's Loophole, 2023; a single channel video with sound (24m 36s). Still image courtesy of the artist and Heidi Gallery.
Frieze London couldn't celebrate such a milestone birthday without a stounding Artist-to-Artist section. As such, we can expect to see the work of eight internationally acclaimed artists propose a solo exhibition by an emerging name. I am planning to start with the Carl Freedman Gallery, which is presenting a series of paintings by Vanessa Raw curated by Tracey Emin, which explore the feminine body as a landscape. From there, to Gallery Hyundai, to discover the artist nominated by Haegue Yang, the Korean Ayoung Kim, whose video work examines the gig economy and explores virtual memory and reality.
Delivery Dancer's Sphere, 2022, by Ayoung Kim. Single-channel video (25m). Still image courtesy of the artist and Gallery Hyundai.
I believe at this point I'll be ready for a coffee break (be that a flat white or expresso martini). At Frieze, even coffee has an art connection. The Official Coffee Partner of Frieze, illycaffè will reveal its 127th illy Art Collection, in collaboration with an internationally revered artist but, unfortunately, I can't disclose his/her identity yet.
Once properly caffeinated, I'll move on to Frieze Masters, the part of the fair that gives visitors the opportunity to discover historic artworks of all kinds. There is great anticipation around Portrait of a 50 Year Old Man, by Frans Hals (1635) – presented by Salomon Lilian – because this is a painting that has not been publicly displayed in 112 years and coincidently, London's National Gallery is currently running a show on him. Other artists with major institutional exhibitions include the Ghanaian sculptor, El Anatsui, presented by Jack Shainman, coinciding with the artist's Tate Turbine Hall Commission; and the artist and human rights activist, Ai Weiwei, from whom we'll see some of his most iconic works from the '80s and '90s, including Dropping a Han Dynasty Urn, 1995.
Ai Weiwei's provocative and controversial, Dropping a Han Dynasty Urn, 1995.
One of the new sections introduced this year is Modern Women, which as its name indicates, is fully devoted to solo presentations by women artists. Steered by Camille Morineau (Co-founder, AWARE- Archive of Women Artists, Research and Exhibitions), this area has a wonderful selection of 20th and 21st works from female artists. From the pioneer Brazilian modernist Tarsila do Amaral (works on paper from 1924 to 1956) to computer-generated graphic drawings created through algorithmic chance by Vera Molnár, who was invited to participate at the 59th Venice Biennale in 2022.
Emili Charmy's Colette nue, 1920. Oil on canvas. Image courtesy of Galerie Bernard Bouche, Paris. Photo: A. Ricci.
Spotlight this year focuses on overlooked works dating from the 1950s to the 1970s, such as the six paintings by Abstract Expressionist Ethel Schwabacher (dating 1945-59) created during the peak of the movement and the artist's underappreciated career and brought to Frieze Masters by Berry Campbell.
Ethel Schwabacher's Prometheus, 1959. Oil on linen. Ó Estate of Ethel Schwabacher. Courtesy of Berry Campbell, New York.
There are many other events taking place a Frieze London and Frieze Masters 2023, such as Frieze Music, presented in collaboration with BMW. The live performance by Mercury Prize-nominated British rapper Loyle Carner will take place at KOKO on Thursday, 12th October, with invitations distributed via a giveaway on the Frieze Instagram on 5th October.
As a partner of Frieze since 2017, BMW, through its Open Work initiative brings together every year art, technology and design in a multi-platform format. Artists are encouraged to explore current and future technologies as a vehicle for innovation and artistic experimentation. This year, it was Sara Sadik the artist invited to explore the intersection of art and digital technology, in this case, inspired by the new fully electric BMW i5.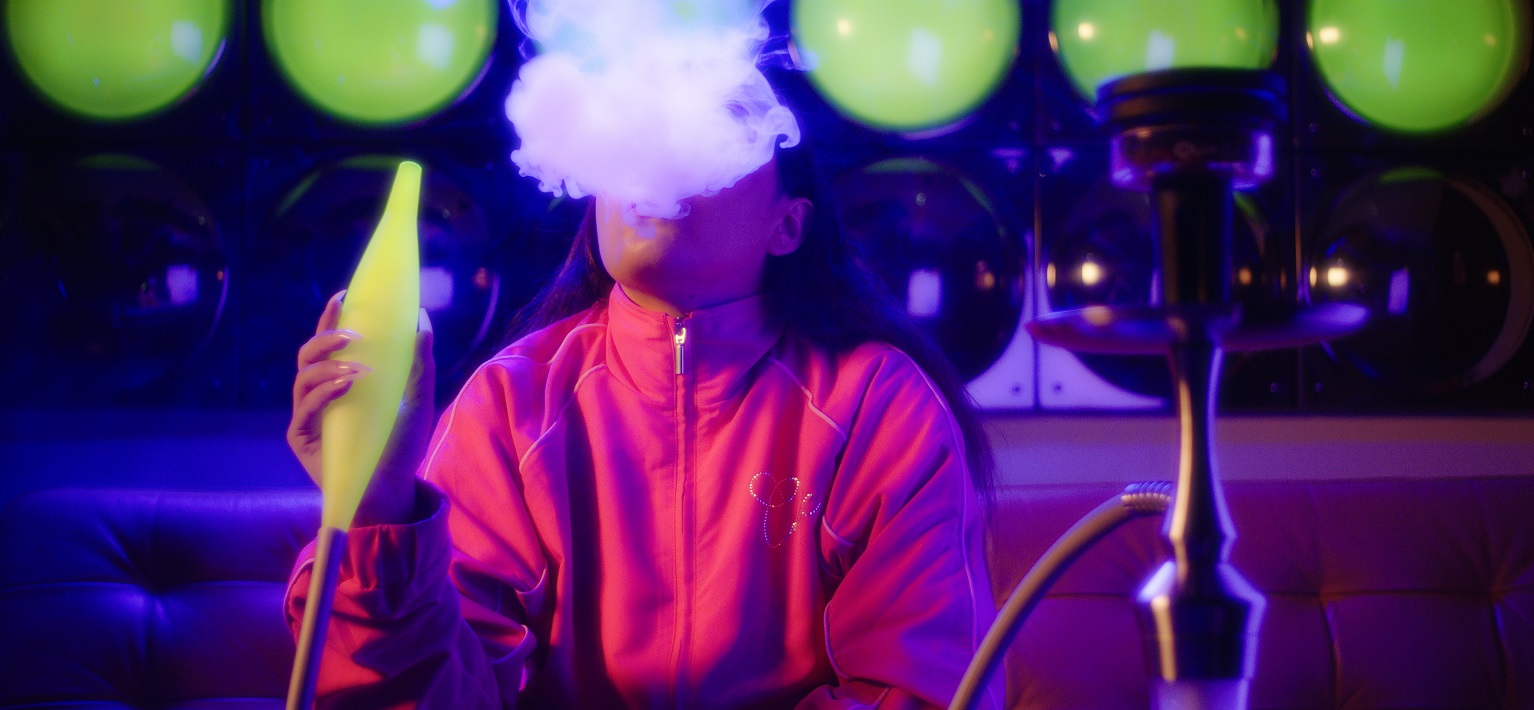 Still from Sara Sadik's Xenon Palace Championship, 2023. Commissioned by Luma Arles and Google. Image courtesy of the artist.
Sadik's work inspired by the youth culture developed by the working class from the Maghrebi diaspora (what she calls "beurcore"). She brings together video, performance, installation and photography in order to explore the different aspects of beurcore. Working with the BMW Gaming and Innovation Lab experts, the French artist has created an interactive playable game, conceived specifically for the electric BMW i5, as well as a video work presented both on the exterior of KOKO and in the BMW Lounge.
Extensive on-site and citywide programming will run alongside the fairs, in a celebration of London's wider cultural community. Information and tickets HERE.
Guided tours are available throughout the fairs' run, with bookings available online and at the tour desks onsite. For enquiries, contact tours@frieze.com.
Frieze London Frieze Masters 2023
11th – 15th October 2023, Regent's Park, London
Words: Julia Pasarón
B. Ingrid Olson's Harness and Ornament, 2021-2022. Plexiglas, dye-sublimation print on aluminum, silicone, MDF, poplar, screws. Image courtesy of the artist, and i8 Gallery, Reykjavík. Photo: ©Campos, Secession.