Oscar Wilde famously said that "to love oneself is the beginning of a lifelong romance." So why not have a St Valentine's day fully devoted to you? Here are some ideas of how to spoil yourself rotten in the most selfish possible way. Go ahead and enjoy!
The Bamford Wellness Spa, an oasis of holistic wellbeing in the heart of the Cotswolds.
A great idea for the day would be to spend it a spa, getting pampered from head to toe. I have recently discovered the Bamford Wellness Spa, located in the heart of Daylesford Organic farm in The Cotswolds. The state-of-the-art facilities are beautiful – as anything that Carol Bamford touches – and in total harmony with their surroundings. Its practitioners bring together influences and techniques from both eastern and western disciplines to offer customers an extensive menu of treatments and classes that aim at relaxing, restoring and nurturing your well-being in a gentle holistic way.
The extensive treatment menu offers a fusion of ancient healing traditions, working both on the body and the mind to harmonise your emotional and mental wellbeing. I had the 90-minute Bamford Ultimate Signature Treatment, which is probably the best massage I've ever had. Except for the obvious places, every inch of my body was massaged. The treatment starts with starts with an Epsom salt foot bath to draw out toxins and to absorb magnesium, which helps reduce inflammation.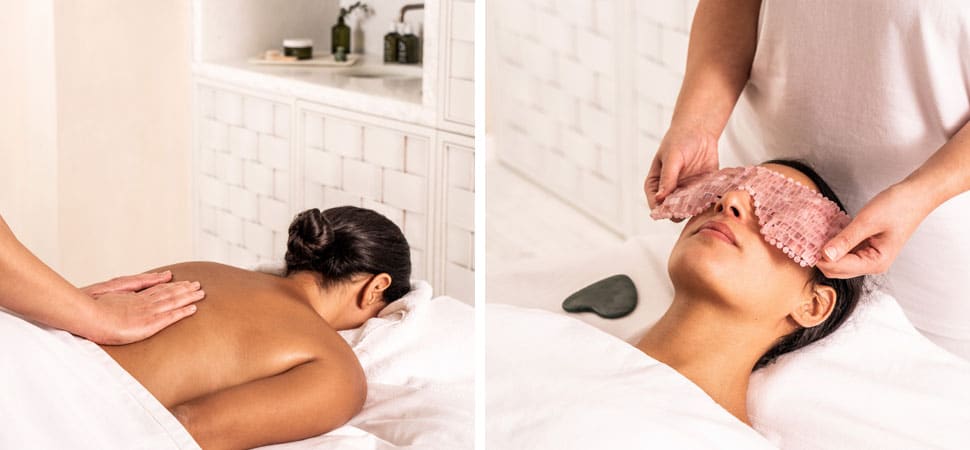 Different techniques are used to maximise the benefits of the massage. A rose quartz mask over your eyes will leave them refreshed and refined (trick: it can also be used on the jawline).
Japanese shiatsu massage is then used to open the body's meridians and start to unblock the energy channels. Swedish massage targets areas of concern and releases specific points of tension, then a heated chakra stone is placed on the abdomen for a gentle abdominal massage to improve gut health. I was floating by the time I left so to ground myself, I had a light lunch at The Orchard Bar, which offers and all-day menu of healthy food and drinks and then proceeded to do some retail therapy at the shop. Book your treatment HERE.
Cosmetic acupuncturist Athena Garilea at her practise in Harvey Nichols, London.
If London is within reach, why not try something new such as Cosmetic acupuncture? Acupuncture improves blood flow, stimulates both the nervous system to activate the body's natural healing abilities (physical and emotional) and the skin, to generate new collagen and healthy new tissue. Practitioner Athena Garilea uses needles not only on traditional acupuncture points but also on lines, scars, pigmentation spots, etc to improve the texture and appearance of the skin. She integrates LED light therapy to enhance the healing effect of the needles. While they are still on, Athena covers them with sheet masks, letting the micro-punctures absorb up to 95 percent of the active substances in the topical serums applied (that's miles more than your skin will absorb by just applying a serum or cream). Face massage, muscle and fascia release techniques, as well as Gua Sha, are also incorporated to improve circulation. Book your session HERE.
You can also opt to do something more pro-active and book the Galentine's Macaron and Martini workshop by Oh La La! Macarons. In what promises to be an evening of sweet decadence in central London (Hatton Garden), pastry chefs will give a live demonstration of how to achieve the perfect French-style macaron. Then, true to the creative process, you will be provided with unlimited macarons to construct and decorate to your heart's content. The difficult thing here is going to be not to eat them since Oh La La!'s are the best macarons I've ever tasted.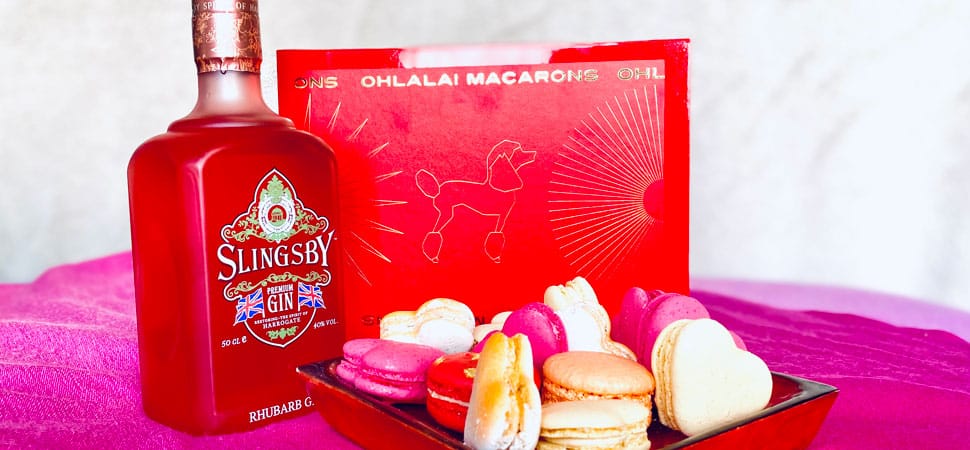 Oh La La! Macarons has created special flavours for St Valentine's, such as Earl Grey with vanilla, rhubarb and rose or strawberries and cream.
Accompanying the culinary masterclass, their in-house bartender will be serving unlimited martinis with a menu featuring Slingsby's delicious rhubarb gin. Get involved behind the bar and shake up your own concoctions; or learn a skill or two from their bartender in crafting the perfect martini. At the end of the evening, you'lll take home a hand-crafted box with a dozen macarons. The workshop starts at 6.30pm and lasts around two and a half hours. Book it HERE.
Now, a day dedicated to yourself must have some serious shopping involved, don't you think? The Ice Age weather we are suffering at the moment is the perfect excuse to buy yourself a gorgeous Toscana Trim Jacket by Celtic & Co. As I am not very tall (just over 5'5") I prefer their new shorter version, which covers just the top of my thighs.
This Toscana jacket by Celtic & Co. will keep you warm even in the coldest winter day. It is lightweight and designed so it marks your waist for a sleeker body shape.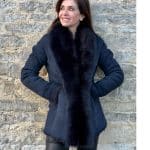 Made in the UK from 100 percent sheepskin, this gorgeous and sleek jacket keeps you so warm you could wear in the Arctic. As an added bonus, it is really lightweight and cut in a way that flatters your silhouette. Get yours HERE.
Once you got something to wear outside, you need something to wear inside… such as two drops of Sakura Eau de Parfum by Ormonde Jayne. This new fragrance joins the house's Four Corners of the Earth collection. The inspiration comes from "hanami", the symbolic Japanese springtime tradition of reflection, appreciating the transient yet eternal beauty of flowers…and of life.
Sakura by Ormonde Jayne is intricate, demure and enigmatic; a bit like the Japanese concept of "hanami" that inspired it.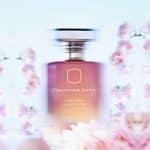 Sparkling notes of lime and mandarin tempered with pink pepper and a green accord open this elegant fragrance. Intermingled with soft almond, delicate cherry blossom, waterlilies and other flowers enhance a lasting dry-down of powdery violets, sandalwood and creamy vanilla with a touch of musk, amber and tonka bean. Buy it HERE.
And to remember it all, treat yourself to a proper writing instrument such as this limited edition Caran d'Ache Ecridor Venetian Dore Rose set. To me, it does matter what I write with. After all the hours I spend on a keyboard, I take pleasure in feeling the paper beneath my hand, the pressure of my fingers on the pen as it glides over the page.
This elegant Ecridor Venetian ball pen finished in rose gold is adorned with guilloché effect and presented in a black leather folder. The pen can be engraved with a personalised message

.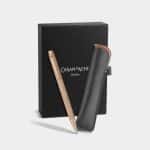 To make these pens, Caran d'Ache uses techniques that are normally used by fine jewellers, which involve using several sharp diamonds to shape the material. The hammered effect you see on the pen – called guilloché – is reminiscent of the rippling waters of the narrow Venetian canals. Buy the Ecridor Venetian HERE.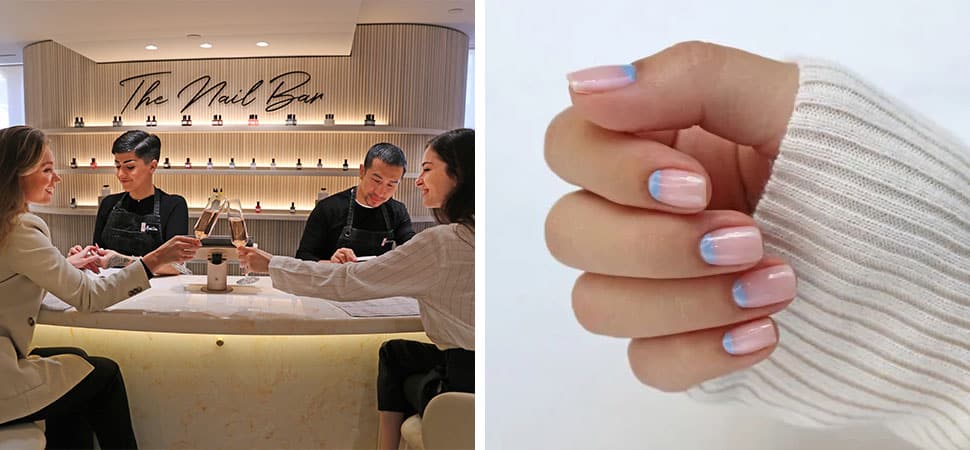 Townhouse aims at elevating the nail salon experience to one of luxury and impeccable service.
Last, treat your hands and feet to which is arguable the best mani-pedi available at one of Townhouse's Nail Bars. Their luxury gel manicure experience features shaping, buffing, cuticle care, extended massage, a luxury hot cream treatment and finished with your choice of gel, including a vegan range. The pedicure starts with a good soak, followed by the same service they offer for your hands plus hard skin filing, scrubbing and smoothing. They have many locations in London and a couple in other cities. Book your appointment HERE.
Words: Julia Pasarón