In time to come, when we have defeated COVID-19, and we reflect and take stock of what helped us all to keep going during the Pandemic, I predict it will be the internet.
Without the internet and internet-based services, this Pandemic could have had very different outcomes all round. Vital communications, information dissemination and essential services all owe their continued existence and survival to the internet. For those who needed to isolate or shield, for the most vulnerable, the internet has provided a lifeline to remain in education, reduce loneliness and maybe most importantly, maintain connections with loved ones.
There's no going back. The internet is here to stay, and its recognised benefits are many, we could even say incalculable, but therein lays the problem. Because we know we can't do without it, we have a tendency to overlook or dismiss the risks and dangers it presents. This especially poses a risk to children, young people and vulnerable adults. With so much going on globally, messages about children's online safety are being drowned out by seemingly more urgent news. While the press and media do cover stories about internet risks, they tend to be the more headline-grabbing incidents that have resulted in tragedies or suicides, framing these stories to be severe one-off events that we prefer to think would never happen to our child.
The truth is that the risks posed by technology can be found at every level…
The truth is that the risks posed by technology can be found at every level. The NSPCC recently published the shocking statistic that 50% of children in the UK will encounter cyberbullying. Four school-age children commit suicide in the UK every week. Meanwhile, the failures of social media companies to moderate their platforms are exposing young people to increasing amounts of harmful or disturbing content, not to mention the multitude of mental and physical health issues that a reliance on screens can foster. Social media giants have only just started to be held to account. It is too little, too late, and parents who do fully appreciate the dangers are not prepared to wait while they get their platforms in order. Sadly, for some children, this will mean their parents will not let them own internet connectable devices or explore the internet at all, which will inevitably result in them falling behind their peers socially and academically.
As a mother, I regret that we've failed to leave the children of today with a healthy planet. But we can and, should at least try to create a healthy digital world, one where children are guaranteed safety as a human right, where they can be free to play, learn and explore, without risk of predation, bullying or stress. This vision: for a future where children are automatically safe online, is why my partner Richard and I founded SafeToNet. In just three years, we have become recognised as a leader in cyber-safety, championed by the UK, US and German governments, and have won awards from Barclays, CISCO and Bloomberg. We have grown from a handful of us sat around a table to 50 employees across two continents and partnered with industry leading companies such as Samsung to bring our safeguarding solution to communities around the globe.
How did we get here? We develop pioneering software that can safeguard against the myriad of threats facing children online, whilst promoting the education and discussion necessary to tackle this challenge head-on. To achieve this, we engaged with over 2,000 children and young people from diverse backgrounds and cultures to better understand their online experiences and using a co-productive approach, brought young people and our technical team together to problem-solve and come up with a solution that has children's wants and needs at the core of it. The result of this inclusive engagement is the SafeToNet app which uses behavioural analytics to contextualise what is happening on the child's device, detecting risks of bullying, sexting, abuse or aggression with the necessary nuance and n the moment children use their devices. It provides immediate feedback to children as they type, offering advice and guidance to help prevent them from sending harmful outgoing messages before any damage can be done, while sensitively alerting parents or carers to any threats that may have been encountered. Most importantly, we believe respect is key to empowering children for the future, and so we think children's right to privacy is a critical component. Our software will never compromise this.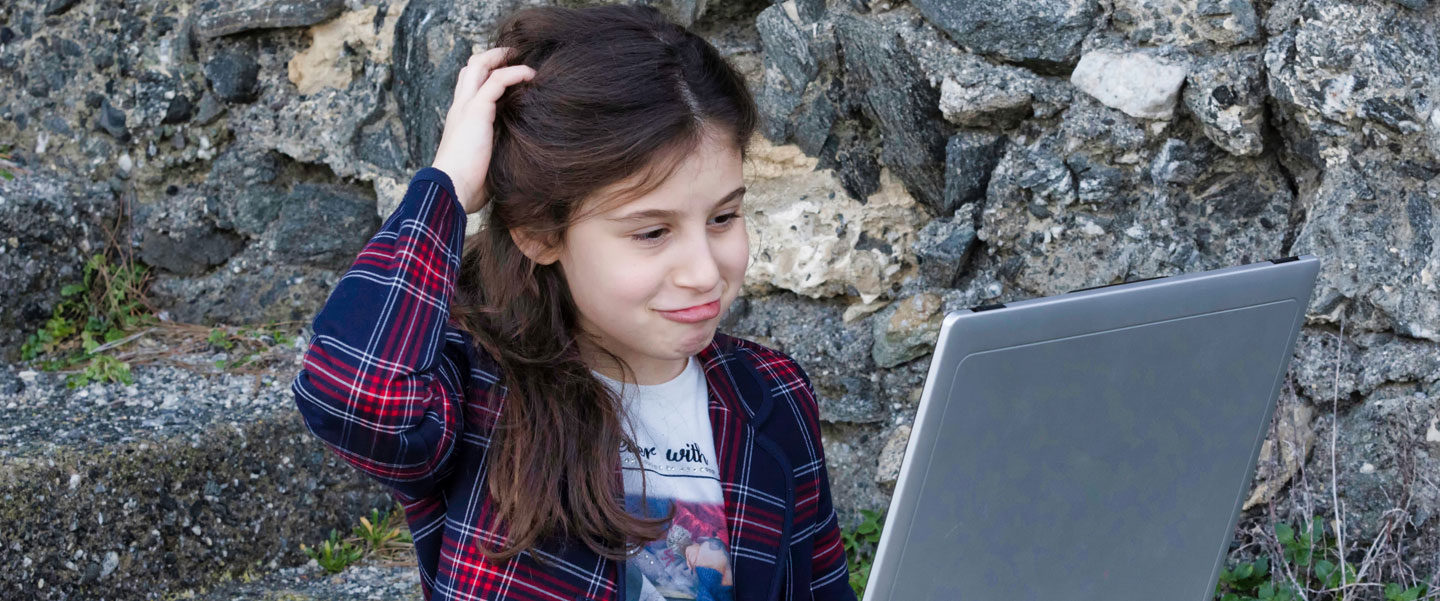 The SafeToNet app also includes digital wellness features to help children when they might be suffering from loneliness, low self-esteem, anxiety, stress or even fear. But we understand that the threats to our wellness are less easily solvable with technology, that most importantly we must harness discussion as a powerful tool.
Sarah Castro MBE, our Head of Safeguarding, regularly speaks about the ways in which age-appropriate conversations can break down barriers between children and their parents or carers. We need to start normalising conversations about the digital world around the dinner table; when restricted to our screens, the internet can breed secrecy and isolation. It is much less daunting (for kids and parents alike) when it is out in the open and children know they can approach their parents when they are experiencing difficulties in their online world.
So, what next? Personally, I feel hopeful for the future. Technology is here to stay and it can only evolve further. I truly believe that we have the power to use it for good, and SafeToNet is committed to developing safeguarding solutions that keep our most vulnerable citizens safe online.
About the Author:
Sharon Pursey is Co-Founder and Head of Strategic Alliances at SafeToNet. In her role, Sharon has established and cultivated close relationships with a variety of organisations, including major telecom and handset manufacturers, the Internet Watch Foundation and the GSMA, as well as liaising closely with government bodies and safeguarding experts. She is also a seasoned entrepreneur, having started and run her own interiors business for 13 years. Sharon has been recognised for her work in the technology industry, winning the "Rising Star Award" at The Women in Business Awards 2017. Sharon is also a mother of two.