Andrea Scherz comes from a long line of hoteliers. His grandfather took over Gstaad Palace, which, under Andrea's leadership, is thriving. His talent and ability were first recognised by the industry when he was elected to the board of Swiss Deluxe Hotels. And in January 2022 he was appointed Chairman of the Executive Committee of The Leading Hotels of the World (LHW). As the sixth president in LHW history, Andrea follows in the footsteps of his father, Ernst Andrea Scherz, who also served as president.
With more than 400 hotels in 80 countries, LHW's collection includes everything from castles and palaces to mountain hideaways, safari camps and private islands. Created by hoteliers for hoteliers, LHW has a nine-decade history that empowers its members to stay independent. Superior hotels, exceptional hoteliers and sublime service are hallmarks of the independent community.
View of the Gstaad Palace, member of The Leading Hotels of the World, where Andrea Scherz currently serves as Chairman of the Executive Committee.
Although being a hotelier is in his blood, Andrea Scherz cemented his knowledge and skills by studying at the École hôtelière de Lausanne and working in five-star hotels in Switzerland and abroad before returning to Gstaad to run the Palace. Under his leadership, the hotel has gone from strength to strength. He is proud and relieved to say that, since the pandemic ended, the business is doing better than ever. Where he finds the time to do it all is a mystery; but he smiles modestly and says, "I have a great team, led by the Hotel Manager, Vittorio Di Carlo. He does a superb job running the daily operation of the business."
Andrea is a strong believer in teamwork and good leadership, qualities that he believes are the foundation of LHW's success. He has high praise for the organisation, starting with President and CEO Shannon Knapp. "Shannon heads a great management team, who facilitate operations and implementation of strategy across the group," Andrea says. "We liaise with each other on a monthly basis and at shareholder meetings, which I also chair, but I am not involved in the daily operations of the association."
Left: front lawn of Acqualina Resort and Residences, Miami Beach. Right: Gigaro Pool Suite at Lily of the Valley, La Croix Valmer, French Riviera.
Since the foundation of the group back in 1928, hotels aspiring to become a member of LHW had to be not only in the luxury category but also able to demonstrate "remarkably uncommon attributes" and meet exacting standards with respect to accommodation, service, cuisine, staff and facilities – in short, all aspects affecting guest comfort, convenience and experience. I've had the privilege of visiting several LHW properties – among them, the Gstaad Palace and I must confess I am both converted and addicted.
These are incredibly luxurious properties that nevertheless manage to make you feel completely at home. There is no fuss at all, no stiffness, just smiles and a can-do attitude from every employee you meet. However, behind that perfection lies a well-oiled machine ready to overcome all kinds of obstacles. For example, when Andrea took over as chair of the executive committee, the world was just coming out of Covid, and the hospitality sector had suffered tremendously.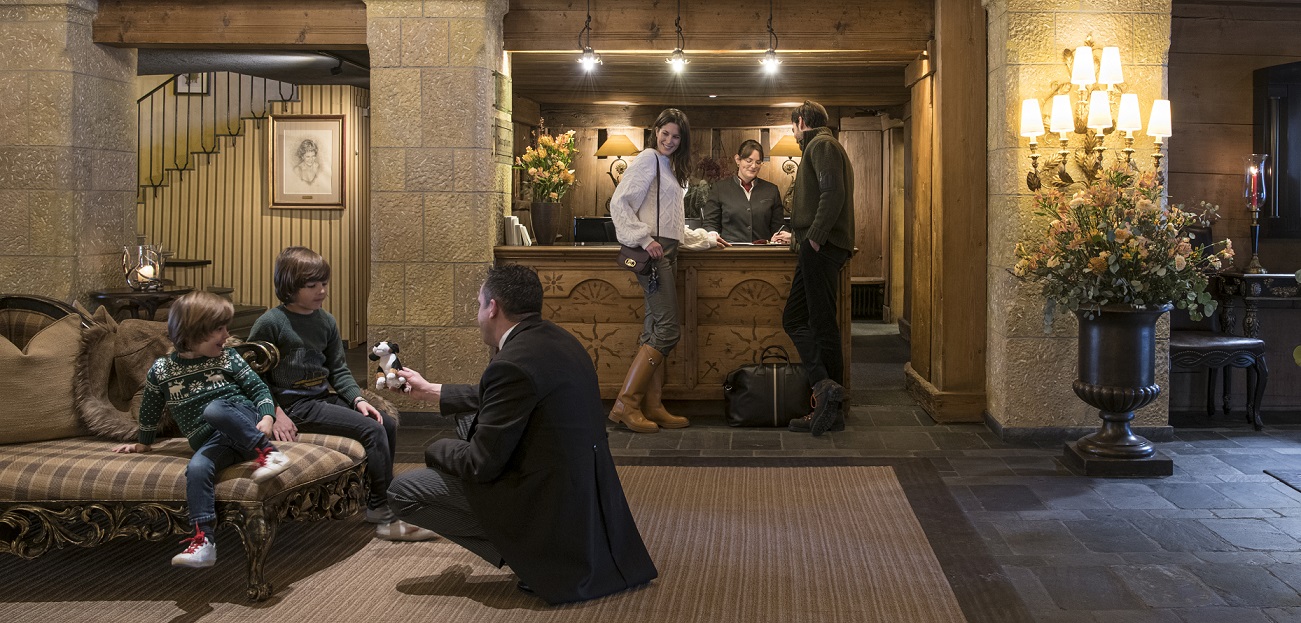 The Gstaad Palace perfectly reflects the spirit of service common to all members of LHW. Every guest of any age is made feel totally at home.
"Finding qualified staff was a real challenge," Andrea admits. "I think this was a problem common to many sectors, and the costs rocketed. Second, it was difficult to ramp up the quality to pre-Covid levels." These difficulties became more apparent when luxury travel boomed after the pandemic. "The demand for LHW exploded," he shares. "We noticed that people were ready to spend a lot of money in luxurious and authentic hotels. They expected more from both resorts and hotels in urban environments."
With more than 11,000 five-star hotels in the world, at the bottom of it all lies a difficult question: what is true luxury? Few people are better qualified than Andrea to answer. "Everybody has a different definition," he says. "But I think being authentic, being different, is a must – as is treating guests as if they are friends." My experience as a guest in several LHW properties confirms this statement. Andrea continues, "I believe nothing compares with being able to share local knowledge with our guests – where to find the best food, the most romantic sunset… that kind of thing. And there will be services that will be unique to a particular hotel, and not interchangeable with any other. But that is part of the charm of travelling, isn't it?"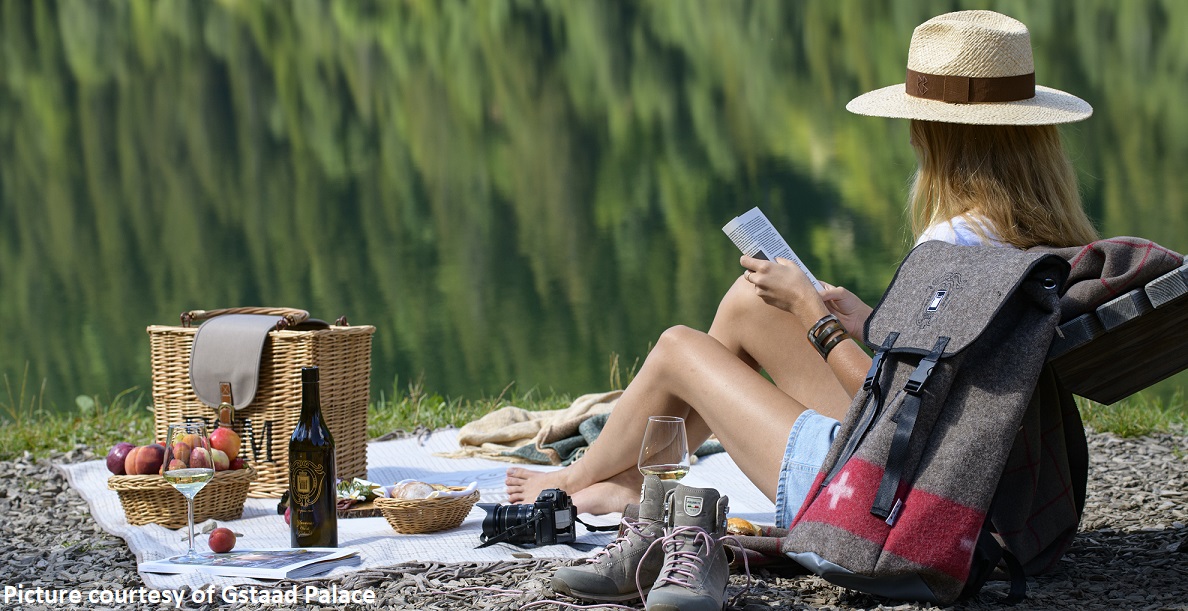 At LHW, they realise that luxury means something different for each individual and as such, try to meet their customers' expectations, whichever they may be.
Keeping the same high standards across 424 hotels can't be easy – and that is just one of Andrea's jobs as chairman. In fact, just before our interview, he'd had a quality meeting. "I believe this is one of the factors that differentiates LHW from other hotel groups," he says. "All the properties are managed by their owners, or the owners are somehow involved in the management. For them, it's not just a business, it's their baby." As an example, he reveals that last winter, despite poor snowfall in Europe, the Palace saw record bookings.
"We want to analyse trends, investigate the reasons behind our success and challenge ourselves to make things even better for the next season."

 

                  –  Andrea Scherz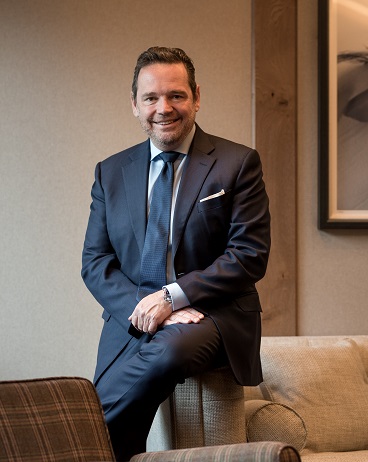 A LHW properties, quality checks are in place at every stage of the customer's experience. Unsurprisingly, many of these measures are confidential, so all I get from Andrea is, "We are giving a voice to our guests, and we are listening." Listening to guests includes social and environmental responsibility. "Sustainability is a touching topic for the operational side of the business and for finance," Andrea says with a wide smile and an expression of infinite patience. "LHW has a sustainability advisor who consults with our members. As the group can't issue a policy in the style of 'one size fits all', our advisor – who is also an experienced hotelier – acts as a contact point, so the members of the group can ask him for help to meet sustainability targets."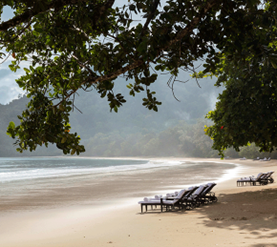 We find excellent examples of environmental responsibility in the Datai Langkawi (left), which processes up to 93 percent of the waste it produces at the resort itself; and in the Nayara Tented Camp (right), Costa Rica, which was built with eco-conscious materials and interfering minimally with the surrounding rainforest.
The shift toward sustainability also applies to how affluent customers are travelling these days. "People want to explore new territories, discover new and unique experiences," Andrea shares. "Often they take time to visit several new destinations. They go on three- and four-week trips that allow them to immerse themselves in the places they visit. We are also seeing a growing appetite for vacations that involve self-discovery, so people really take time off to find new ways to look at life."
It seems to me that there are lots of areas in which LHW could easily expand, given their privileged position. Visibility and awareness are two of the areas in which Andrea wants to focus during his time as chairman. "We are uniquely positioned to take the luxury travel experience to the next level," he says. "But we need to let the world know more about us. It would be an honour for me to play a significant role in that journey."
To find out more about The Leading Hotels of the World, visit: www.lhw.com
Words: Julia Pasarón