February and March are those months during which one is tired of their winter clothes but most days it is still too cold to go around in full spring outfits. Shopping around for a few new season pieces and digging out some gems from vintage stores, you can put together a fabulous and stylish wardrobe for the weeks until spring blossoms.
Chelsea Retro Chic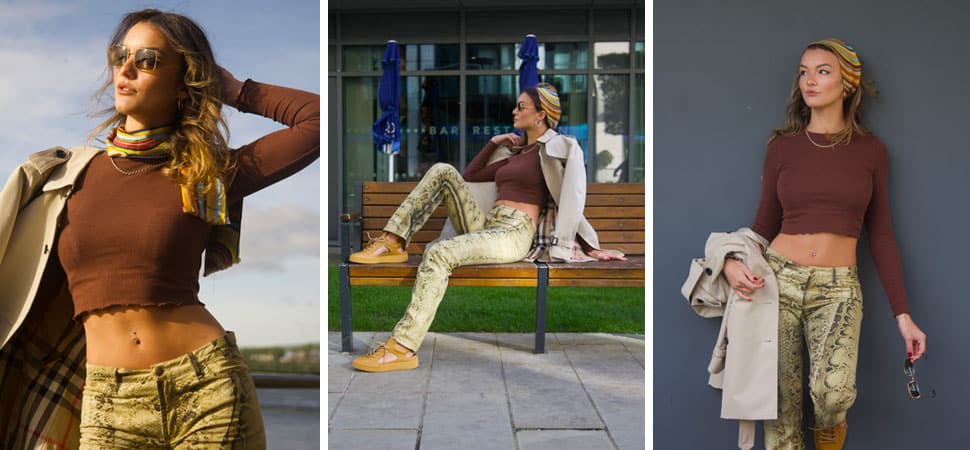 Short Chelsea HeritageTrench coat: Burberry's. Trousers: vintage Cavalli. Leather Shoes: Kostas Murkudis for At.Kollektive. Silk Scarf: vintage Paul Smith. Sunglasses: Ray-Ban; Top: model's own.
Townhouse Chill-out
Pinstripe Waistcoat: Vintage Morgan et Toi. V-Neck Cardigan: Arket. Suede Trousers: Jitrois; Crystal Blue ring: Lalique.
Riverside Blues
Sheepskin Jacket: Celtic & Co. Suede Shirt: Vintage Asprey. Jeans: Only. Leather Shoes: Jake W-Art for At.Kollektive. Sunglasses: Omega.
Street Wise
Knitted top: Vintage Dolce & Gabbana. Cargo Explore pants: Represent. Rucksack: Tumi for McLaren. Trainers and cap: model's own.
Always a Romantic
Corduroy waistcoat: vintage Kenzo. Knitted Cotton Skirt: Arket. Leather Sandals: Natacha Ramsay-Levi for At.Kollektive.
Photographer: Paul Martin @thebestofsimple
Stylist: Harry Hunt
Hair & Make Up: Studio 1
Model: Jadie M