Launched last year, the Louis Roederer Photography Prize for Sustainability has earned a solid reputation in the photography and art world not just for the benefits it brings to artists, but more importantly, for raising awareness around key issues affecting the health of our planet.
Launched last year, the Louis Roederer Photography Prize for Sustainability has earned a solid reputation in the photography and art world not just for the benefits it brings to artists, but more importantly, for raising awareness around key issues affecting the health of our planet.
Audrey Bazin, Artistic Director of the Louis Roederer Foundation explained, "The Louis Roederer Photography Prize for Sustainability currently supports both creation and ethical consideration by rewarding a photographer who has tackled an environmental issue. The Louis Roederer Foundation, convinced that no development can be sustainable without a strong cultural component ,is proud to support this Prize for Sustainability to foster a better understanding of the world and a mutual respect."
The theme of this year's prize is "Flow". If we look the word up in the dictionary, Flow is defined as the action or fact of moving along in a steady, continuous stream. By its own definition, Flow is a concept that represents circulation, balance and exchange, and in the context of this competition, the constant dynamic between nature and people. This reciprocal motion highlights the need to receive according to our needs and give to the extent of our capacities. Both actions have to be in equilibrium if we are to safeguard the viability of Earth as a nest of life for centuries to come. By theming the competition Flow, Louis Roederer also wanted artists to illustrate the tension existing between people and nature: immersed yet separated from it, its master yet completely dependent on it.
This year, twenty-six photographers competed for the prize, chosen by thirteen nominators, who were selected by Roederer's panel of judges. The panel consists of seven respected international collectors and arbiters of the art scene.
The winner, M'hammed Kilito, a documentary photographer and National Geographic explorer based in Casablanca, Morocco, was chosen by the judges for his captivating series, Before It's Gone.Kilito started this project years ago, as a way to document life in oases, the degradation they suffer and the impact on their inhabitants. The people he met during these visits helped him understand this rich ecosystem that revolves about the precious resource of water, and become aware of the glaring realities that threaten their future: desertification, recurrent droughts and fires, changes in agricultural practices, overexploitation of natural resources, rural exodus, and the sharp drop in water reserves.
Before It's Gone is an on-going long germ project that document life in oases and raises awareness about the imminent threats that compromise their future.
Historically, the oases have been privileged landmarks at the crossroads of major trade routes, places of passage and rest, centres of prosperity and influence. Over millenia, the oasis inhabitants developed an irrigation system called khettaras. They consist of underground tunnels that conduct water from its source to where is needed, accessed through a series of vertical wells. The effective management of water has enabled the prosperity of people living under one of the most extreme arid climates that exists on earth.
"The oasis is a model of virtuous interaction between the desert populations and their environment."

 

            – M'hammed Kilito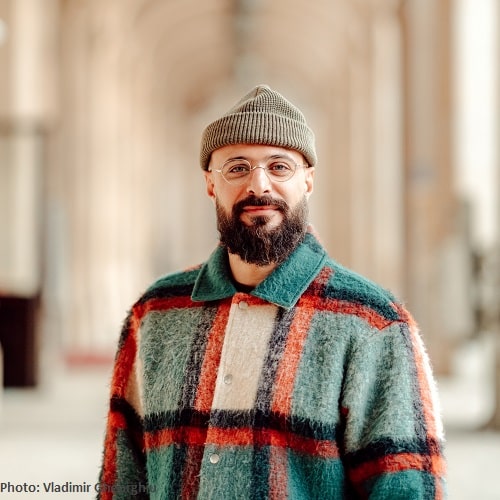 The recipient of multiple accolades during his career, Kilito's work has been shown at festivals and venues including Sharjah Art Foundation (Sharjah), 1:54 Art Fair (Paris), Tate Modern (London), National Museum of Photography (Rabat), Beirut Image Festival, Photo Vogue Festival (Milan), Helsinki Photo Festival and Breda Photo Festival amidst others. His photographs have been featured in magazines and newspapers such as The Washington Post, The Wall Street Journal, The British Journal of Photography, Vogue Italia, L'Express, VICE Arabia, and El Pais.
www.kilito.com @mhammed_kilito
The two runners-up were Hengki Koentjoro and Yaushiro Ogawa. Hengki Koentjoro is Indonesian artist who first fell in love with photography at the age of 11, when he was given a camera as a birthday present. He cemented his education at the Brooks Institute of Photography in Santa Barbara, California—an expedition that plunged him into the professional arena of video production and fine art photography. He specialised in capturing the spectral domain that lies amidst the shades of black and white, as a form to represent yin and yang. He feels seduced by the elaborate choreography that is the dance between composition, texture, shapes and lines.
Kentjoro's work explores the concepts of yin and yang along the borderlines or light and shadow, finding the spiritual in the physical.
About his obsession with water, the artist said, "Water is an essential part of life, and its beauty and sustainability are found in many forms. From the freshwater springs of mountain ranges to roaring waterfalls, from meandering rivers to distant estuaries, from the vastness of the seas to the sound of raindrops, water powers life, nurturing everything it touches and replenishing us with its life-giving sustenance. It is through water that we are able to sustain ourselves, no matter the source. The beauty and wonder of water is a gift of Mother Nature and something that all of us should strive to protect and preserve for future generations."
www.hengki-koentjoro.com @hengki_koentjoro_images
Award-winning photographer Yasuhiro Ogawa started photography in his early 20s and began his professional career in the year 2000. The Dreaming is a visual travelogue which spans 27 years in the life of the artists, during which he travelled around the world without any specific destination, simply following his instinct. Settled in Tokyo, when he turned 50, he decided to go through all the B&W negatives he had taken during his travels. "Every moment of the journeys might have been vision of dreams – that's why I titled this photo story, The Dreaming," Ogawa explains. "I believe those photos show my deepest emotions when I clicked the shutter. Deepest emotions flow inside me like a river, and that flow is my life itself."
The Dreaming is a series that documents 27 years in the life of Ogawa, reflecting how his experiences travelling influenced the evolution of his photography.
Ogawa has had many solo and group exhibitions including By the Sea at Fuji Film Photo Salon, Tokyo (2018); Contes des îles et Paysages de la Mer du Japon, at Inbetween Gallery, Paris, France (2018); and The Dreaming at Blue Lotus Gallery, Hong Kong (2020) among many others. He has published six photo books so far, the latest of which is Tokyo Silence, T&M Projects, (2022).
www.ogawayasuhiro.com @yasuhiropics
Shortlisted Anastasia Samoylova is an American artist born in the USSR. Over the last 12 years, she has been focusing her work on the notions of place and landscape. Moving between observational photography and studio practice, she explains how, through her work, she "wanted to address how places we inhabit and landscapes we look at, in both real and mediated form, shape our understanding of the world and our position to affect change in it," she explains. As such, her photographs explore the concepts of environmentalism, consumerism and the picturesque.
"My work investigates how humans impact the world around them and how that human-intervened world, in turn, manifests our values, aspirations, and deficiencies."

 

          –  Anastasia Samoylova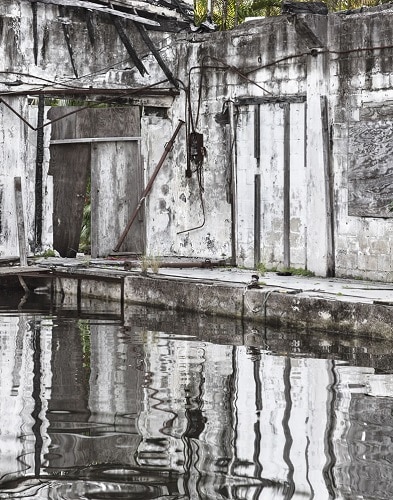 Recent shows featuring Anastasia's work include the Eastman Museum; Chrysler Museum of Art; The Photographer's Gallery, London; Kunst Haus Wien; and Museum of Fine Arts, Le Locle. Her photographs can be seen in the collections at the Perez Art Museum, Miami; High Museum of Art, Atlanta; and Museum of Contemporary Photography, Chicago. Solo exhibitions include the recent Floridas at C/O Berlin and her project Cities, which will be exhibited this summer in Madrid (Fundación MAPFRE).
www.anasamoylova.com @anasamoylova
Also shortlisted was the Iran-born artist Azadeh Ghotbi. Azadeh had to leave her country very young and spent many years moving from one place to another. Although she never returned "home", the feeling of kinship to Iran remains strong. and the scars borne from her young years spent moving from one place to another. Now living in London, Azadeh uses her painting and photography to give a voice to her thoughts.
Images from The Nature of Light series, by Azadeh Ghotbi. The leaves featured represent the essence of natural cycles.
Her work reflects adaptability, empathy, and a heightened sense of observation. Here are images that capture how the cyclical forces of nature and human interaction could flow sustainably and be harnessed in a circular harmonious manner.
In The Nature of Light series, rather than using the camera and editing programmes to control or manipulate the raw images, the artist chose to respectfully highlight the energy and power of nature at different times of day, through patient observation, trial and error, and manual camera movement. Similarly, the leaves showcased were carefully plucked like precious grapes to spotlight the exquisite quintessence of natural cycles.
Azadeh's work has been exhibited in Europe (Basel, London, Frankfurt, Paris), the Middle East (Amman, Cairo, Dubai) and the United States (Los Angeles, New York, Washington DC).
www.AzadehGhotbi.com @AzadehGhotbi
The last shortlisted was the artist and lecturer Dafna Talmor, an Honorary Fellow by The Royal Photographic Society , Dafna is an artist and lecturer whose practice encompasses photography, spatial interventions, curation and collaborations. Her talent is widely recognised, and her photographs included in public collections such as the National Trust, Victoria & Albert Museum, Deutsche Bank, Hiscox and private collections internationally.
By disrupting composition and distorting perspective, Constructed Landscapes points to the constructed nature of landscape as a more complex version of reality.
Constructed Landscapes is an ongoing project produced by repurposing and collaging negatives from a personal archive of "failed" images. The London-based artist has chosen the river Thames as the border that shapes and alters the flow of the city, physically and metaphorically. In these reconfigured and abstracted images, manmade elements interrupting the so-called purity of the landscape have been removed, while human presence is reasserted through manual intervention; voids, overlaps and marks mimic elements of the landscape.
Recent solo exhibitions include Constructed Landscapes at Carmen Araujo Arte, Caracas, Venezuela, (2022) and Constructed Landscapes (vol. III) at the TOBE Gallery, Budapest, (2022). Group exhibitions in 2022 include Occupying Photography: To the Milky Way via the Sea, NŌUA (Bodø); Stories We Live With – Selection from the Somlói–Spengler Collection, QContemporary (Budapest); No Place is an Island, Photo50, London Art Fair; and Filling the Cracks, Unseen Unbound, Unseen Amsterdam, (2021).
www.dafnatalmor.co.uk @dafnatalmor
A selection of the shortlisted works are on exhibition and free to the public at the White Box Gallery, Nobu Hotel, Portman Square, London, until the 31st of May.
Learn more about the Louis Roederer Photography Prize for Sustainability HERE.
Words: Julia Pasarón
Opening picture: from the series Before Its Gone, by M'hammed Kilito (image cropped from the original due to formatting limitations).