Masabane Cecilia Rangwanasha is a captivating soprano hailing from South Africa, whose extraordinary talent has garnered international acclaim. Known for her versatility and emotive performances, Masabane has carved a niche for herself in the world of classical music. A significant part of her charm is her African warmth and lust for adventure as she travels the world in pursuit of her passion, which has already established impressive professional foundations with Opera's finest including, Sir Antonio Pappano at the Royal Opera House, Covent Garden.
On the 11th of July at 11am, her enchanting voice, accompanied by Kunal Lahiry on piano, will be showcased in a special recital at The Cheltenham Music Festival, which will also be recorded for broadcast on BBC Radio 3. Here, Masabane will perform a diverse repertoire that includes Franz Schubert, works from her birthplace, selections from musical theatre, and American spirituals. The programme encompasses her wide-ranging talents and narrates her musical journey, from her professional beginnings in Cape Town to maturity in London, Washington and Moscow. Having won the 2021 Song Prize, as well as reaching the Main Prize final of the famous Cardiff Singer of the World competition where she was described as "transcendental", she went on to become a BBC New Generation Artist and since then her career has gone from strength to strength – she's also performing at the Proms this year.
In 2021, Masabane won the Song Prize and reached the Main Prize final of the famous Cardiff Singer of the World competition.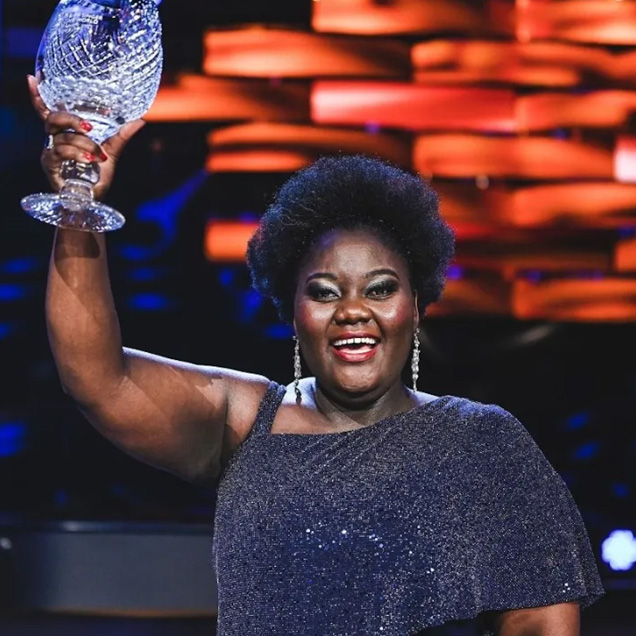 Born in the Limpopo province in South Africa, Masabane began by singing on her mother's knee and subsequently now embraces her heritage by incorporating works from her home country into her performances. With rich melodies and vibrant rhythms, these pieces reflect the diverse musical traditions of South Africa. From traditional folk songs to contemporary compositions, Masabane's interpretations highlight the power and resilience of her people, providing a glimpse into the vibrant cultural tapestry of her birthplace. As a nod to the rich legacy of African-American music, Masabane will also perform a selection of American spirituals. These deeply moving and soulful songs originated in the African-American community and served as a source of strength and solace during times of hardship.
In addition to classical repertoire, Masabane's versatility shines through her interpretations of musical theatre classics. Whether it's the soaring melodies of Rodgers and Hammerstein or the fiery passion of Stephen Sondheim, she effortlessly embodies the characters and narratives of these beloved shows. Her commanding stage presence and impeccable vocal technique make her a standout performer in this genre, leaving audiences spellbound.
Book your tickets HERE.
Further highlights from The Cheltenham Music Festival include:
The City of Birmingham Symphony Orchestra invoke the wild and pastoral on Cheltenham Music Festival's opening night concert. Celebrating the work of Ralph Vaughan Williams through the much-loved The Lark Ascending, the concert features a new work from James B Wilson (Last Night of the Proms composer 2022), and Tamsin Waley-Cohen on the violin (8th July, 7pm) Town Hall, Main Hall.
Byrdwatching (9th July): A unique musical tour of Cheltenham's Regency-era Drawing Rooms, beautifully preserved and usually off-limits to the public – including a newly commissioned work by Scottish Composer Academy alumnus Aileen Sweeney.
Classical Mixtape (12th July): A classical music takeover of local craft brewery, DEYA Taproom, for an evening of relaxed, rule-free classical music, featuring top-level artists such as the Manchester Collective and the Carice Singers.
Two unique electronic sets hosted in the Old Courthouse, a beautifully refurbished historic venue in the heart of the town, complete with judge's chair, press gallery and jury box – Laura Cannell on the recorder (8th July), and Rakhi Singh on violin (14th July).
For more information, please visit HERE.