The Sun is the giver of life on our planet, but on the flip side of the coin, it can be very dangerous. Excessive sun exposure can lead to cancer, cataracts, damage to the immune system and premature ageing. UVA rays are the weakest, but they cause skin cells to age faster. UVB rays are a little stronger and can cause sunburns and skin cancer. UVC rays from the sun react with the ozone in the stratosphere and do not reach the ground. Tanning is the natural response of our skin to UV light. When UV rays reach the skin, it makes more melanin, the pigment that causes tanning. However, tanning does not prevent skin cancer.
With the basics understood, the issue is what can we do to enjoy the sun safely. As a very sporty person, I have spent decades outdoors. I always wore protective sunscreen, but apparently, not enough. As a consequence, I suffer a colourful array of lesions resulting from excessive sun exposure, among them, a sunspot in one eye, actinic keratosis on my nose and pigmentation everywhere. Therefore, I have become a bit of an expert on sun protection, analysing and trying all kinds of products, in order to identify the very best ones for my skin and my age. This summer, these are the sun care products you'll find in my holiday bag:
DEFENCE by Gold Collagen
The best way to start preparing your skin for higher-than-usual levels of sun exposure is to do it from the inside. My supplement of choice this summer is Defence, by Gold Collagen, a multivitamin and mineral complex with key antioxidants and connective tissue-supporting compounds such as hyaluronic acid and glucosamine. Together, they help protect against collagen loss and oxidative stress and support your immune system, three of the "fronts" that can be negatively affected by the sun.
Defence by Gold Collagen is fully vegan, supports the immune system and protects against collagen loss and oxidative stress caused by UV rays.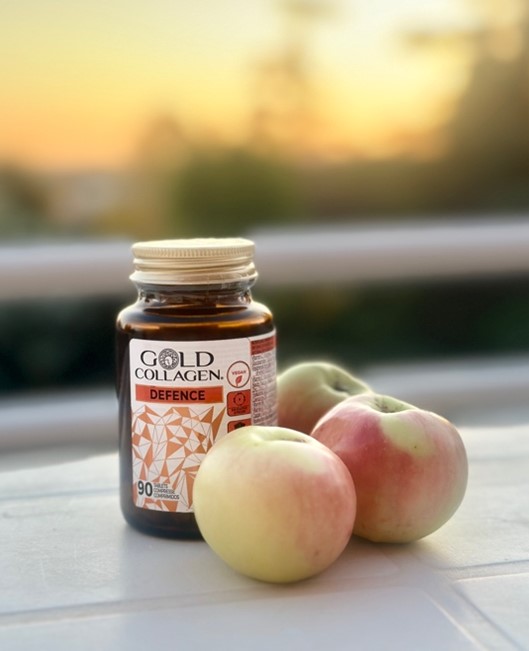 They come in bottles of 90 tablets, and you only need to take one a day (preferably with food). It is recommended that you start a month before you plan to be in the sun so your body can "load up" its defences. It is widely available, but you can buy it directly from Gold Collagen HERE.
ULTRA FACIAL UV DEFENSE by SkinCeuticals
This is a day moisturiser with SPF 50, which provides high protection against UVA and UVB. What differentiates this cream from others in this segment is the protection it provides against pigmentation and ageing of the skin, as it helps to prevent the breakdown of collagen-induced by UV rays.
Ultra Facial UV Defense by SkinCeuticals is a moisturising, daily-use sunscreen, helps prevent sun-induced discoloration and aging.
It has a very light and fresh texture. I recommend you use it as day moisturiser, over your serum, rather than specifically as a sun cream. Widely available, but you can buy directly from the manufacturer HERE.
SHEER TINT BROAD SPECTRUM SPF 45 by PCA Skin
Lovely water-resistant tinted sunscreen for all skin types. The UV protection is granted by two key active ingredients: titanium and zinc oxide. It also contains Ubiquinone (Coenzyme Q10 to you and me), a potent antioxidant that fights free radicals.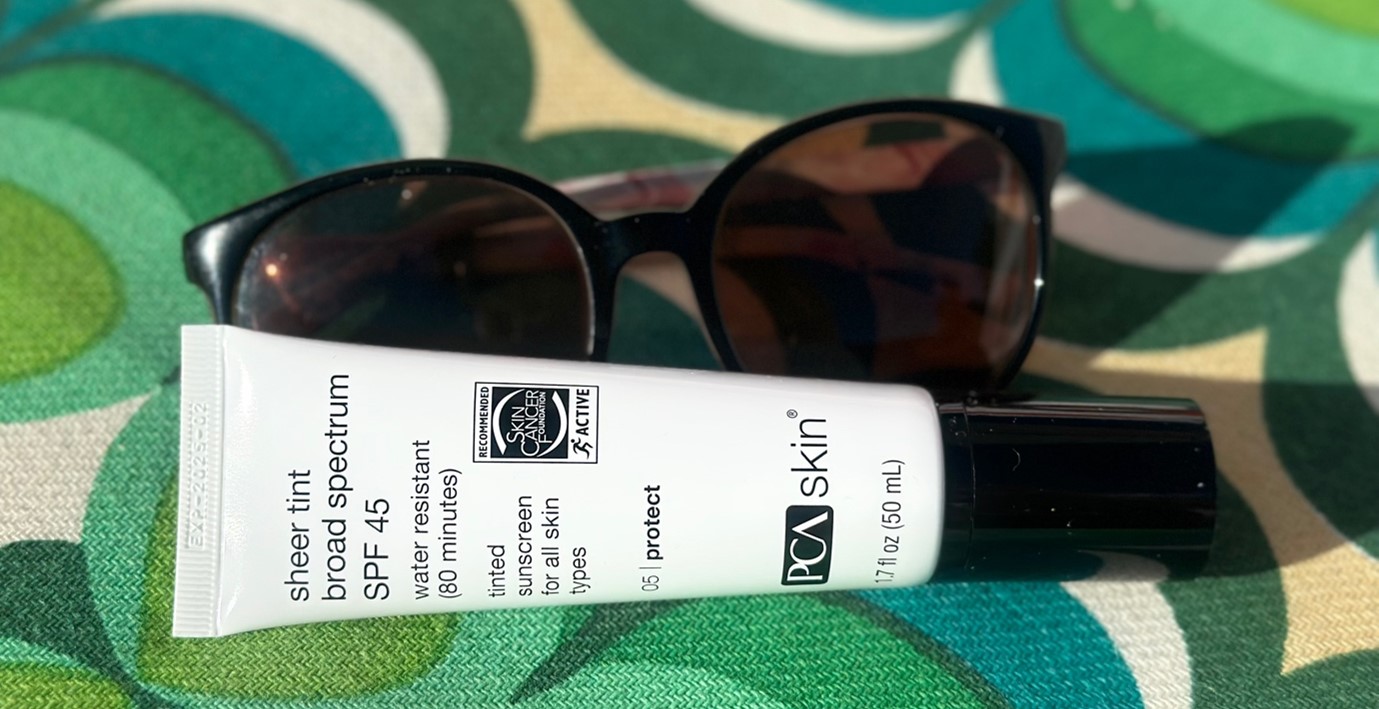 Sheer tint broad spectrum by PCA skin can be used alone or layered under makeup. Allow to absorb 15 minutes prior to daylight exposure. Reapply after two hours if you are out in the sun.
The tint in it is likely to blend with many skin tones but it won't work on dark skin. Its silky texture makes it very easy to spread evenly and provides a kind of diaphanous veil that helps uniform the skin. I personally don't use any foundation on top of it but you could if you wanted to. You can find it at many retailers or purchase it straight from PCA Skin HERE.
HELIOCARE 360° AGE ACTIVE FLUID by Cantabria Labs
Hypoallergenic, with a slightly more translucent sheer and a velvety finish, this ultra-light photoprotective fluid helps to prevent and correct the signs of photoageing. It not only protects against UVA and UVB rays, but it has an antipollution system and also shields you from the blue light emitted by digital devices.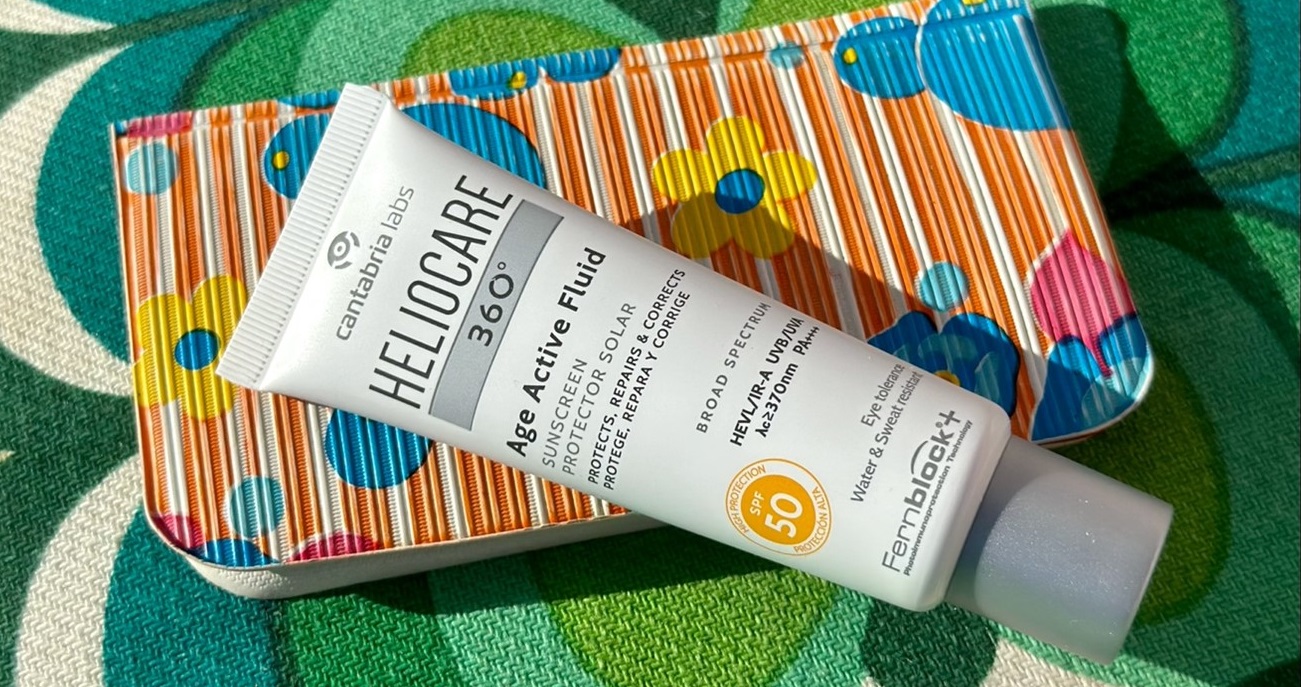 Helicoare 360° by Cantabria Labs has a triple antiaging complex which helps to prevent and correct the signs of photoaging.
It is suitable for most skin types, water and sweat resistant, and it does not irritate the eyes (Hallelujah!) Its avant-garde formulation contains repairing and antioxidant actives that counteract and repair sun damage. Shake well before use. Buy it HERE.
SILKY BRONZE by Sensai
Silky Bronze is a range of skincare products aimed at protecting the skin against UV rays while defending it against premature signs of ageing caused by exposure to the sun.
The Cellular Protective Day Cream SPF 50+smells divine and has a silky texture with a glow finish. The White Tea Extract in it is a particularly powerful compound against oxidation caused by pernicious sun rays. Buy it directly from Sensai HERE.
The water, oil and friction resistant formulation of the Silky Bronze face and body sunscreens by Sensai allows you to enjoy the sun all day long.
With a similar formulation, Cellular Protective Cream for Body SPF 50+ protecting against various damage and oxidation from UV rays while addressing signs of sun‑ageing. As its face counterpart, it feels light on application, with a luxurious silky feeling and fresh scent. Purchase directly from Sensai HERE.
ANTHELIOS INVISIBLE SPRAY 50+ by La Roche-Posay
Having moved to sunscreen for the body, my final choice is made by La Roche-Posay, a brand favoured by many dermatologists. Anthelios provides exceptionally high protection and is specifically formulated for sensitive skin prone to sun intolerance or prickly heat.
Anthelios by La Roche-Posay is hypoallergenic and its efficacy has been proven in many clinical studies.
The spray formulation is light-weight, easy to apply and super water-resistant without leaving marks. Shake well before use and apply 30 minutes before going into the sun. Widely available. Purchase directly from La Roche-Posay Labs HERE.
Words: Julia Pasarón