As a kid I loved writing and receiving postcards. Whether it was me the one away on a holiday or my friends or relatives, it was always exciting to receive those colourful cards sent from exotic destinations usually full of joyful words.
Wish You Were Here celebrates the crucial role the humble postcard has played in connecting people for over 150 years. What is not very well known is postcards came to exist and become so very popular. In 1840, a postal reform in the UK unified the cost of domestic mail to 1 penny per envelope, to be prepaid by the sender. The proposal also included that the pre-payment was to be made by issuing printed sheets of adhesive stamps.
The Penny Black, the world's first adhesive postage stamp, made its debut in May that same year. Fast forward a couple of decades to the Karlsruhe postal conference of 1865, where Heinrich von Stephan (general post director for the German empire) proposed the creation of offenes Postblatt (open post-sheets). The goal was to simplify the etiquette of the letter format and to reduce the work, paper and costs involved when sending a short message. It was him who suggested to use an envelope-sized rigid card on which one could write and could be mailed just like that, with the postage pre-printed.
The Penny Black was the world's first adhesive postage stamp used in a public postal system…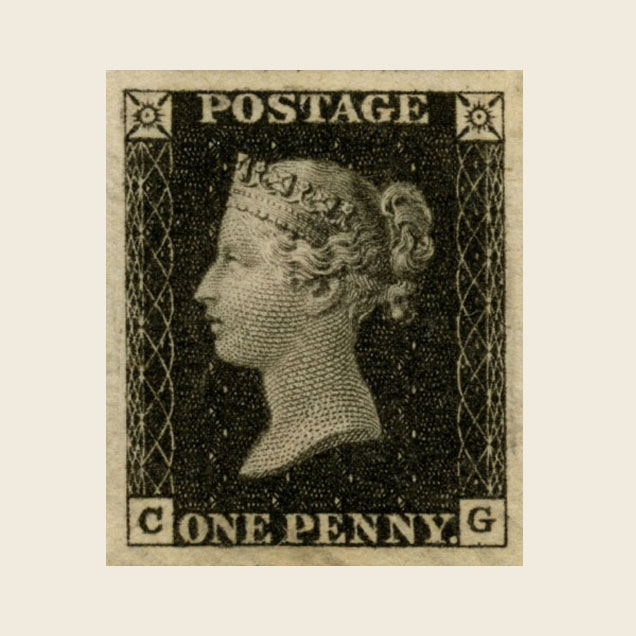 Von Stephan's idea didn't take in Germany but in Austria-Hungary it was a different story. Dr Emanuel Herrmann, a professor of Economics, suggested a more efficient way for short messages rather than the time-consuming classic letter. The Austrian Post loved his idea and created the Correspondenz-Karte, a light-brown 8.5x12cm rectangular card with space for the address on the front, and room for a short message on the back. The postcard featured an imprinted 2 Kreuzer stamp on top right corner, costing half the price of a normal letter. The postcard was born in 1869.
Britain adopted it just one year later, as a method to offer faster correspondence for everyone. So popular was this informal and cheap mode of correspondence that by 1910 over 800 million postcards a year were sent in Britain – they were the text messages of their day. Postcards were used to send secret messages of love, to boost morale for soldiers at war and to boast from holidays near and afar, many becoming treasured collectors' items.
Wish You Were Here reveals how postcard design has always responded to the times and includes apposite reflections on separation and the basic human need to connect, including postcards used in contemporary cultural responses to the Covid-19 pandemic.
Highlights of the exhibition include:

Postcards as art: Reflected in the work of London-based artist Peter Liversidge, who has created four new concepts printed using letterpress onto postcards. One of these cards is given to all visitors to the exhibition, who can then choose whether to send them using the museum's postbox, keep them as a collector's item, or display them at home as a memento of their visit.
"The Unconscious Bias" embroidered
postcard, 2019. ©Francesca Colussi Cramer 2018-2022…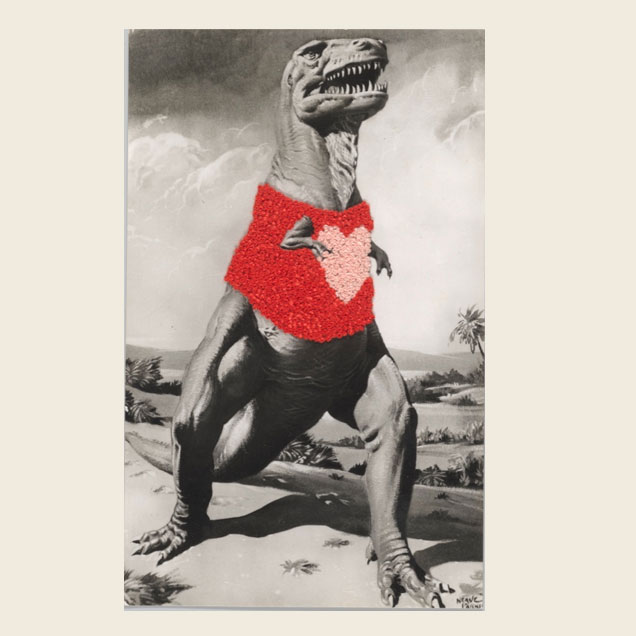 London Love Story: A display of early 20th century illustrated postcards sent from Harry to his sweetheart Olive, despite them both living near each other in Battersea. Apparently there is a secret meaning in the way a stamp is positioned in a card. Harry hid messages of love using this trick. The museum has discovered that after years of correspondence this young couple married in 1914 but sadly a few years later, Harry was killed in action in France, in 1917.
Parliament Square: An installation by artist and postcard collector Guy Atkins documents with postcards how this iconic site has changed over the years. The postcards are invested with different meanings depending on their use and messages. The display includes tourist's postcards and political activism, with quotes Guy selected from Nelson Mandela, Benjamin Disraeli and Virginia Woolf.
Has the postcard got a future?: Visitors are invited to reflect on whether the postcard is still relevant in the modern age of constant instant communication or whether it will undergo a revival, as people reclaim the emotional and personal connection a postcard can deliver. For me there is no question. I believe we are starting to see the decline of a decade marked by sensorial depravation and as we recover the pleasure of using as many of our senses as possible in everything we do, things like writing postcards will be fashionable again.
Wish You Were Here: 151 Years of the British Postcard
20th May 2021 – 2nd January 2022
Postal Museum. 15-20 Phoenix Place London WC1X 0DA
Admission included in the ticket price for The Postal Museum. Tickets include 1x ride on Mail Rail and unlimited access to their exhibitions for a year at no extra cost.

Words: Julia Pasarón
Opening picture: Lady in a deckchair, by Arnold Taylor, c.1960-65.