2 July – 15 July
From its modest beginnings in 1877 as a small event attended by 22 players and 200 spectators – and allegedly only held to raise money to repair a broken pony-roller-, Wimbledon has grown into the world's most famous tennis tournament.
Held at the All England Lawn Tennis Club in a leafy suburb of south-west London, today's Championships welcomes over 700 of the world's top players, is attended by nearly half a million spectators and watched or listened to by an estimated global audience of 1 billion people across 200 territories.
Unfortunately Andy Murray is not taking part this year but we still have some of our most beloved players among the favourites to win the men's title: Roger Federer, Rafael Nadal and Novak Djokovic. Meanwhile Serena Williams is the huge favourite to win the women's title for an eighth time.
But Wimbledon is not just about watching tennis. The festive mood is everywhere and sponsoring brands like Lavazza, Lanson and many others do all they can to keep attendees entertained. It is not only Pimm's and strawberries anymore!
Lanson kicked off the start of the tournament hosting a star-studded party, with celebrities like news presenter Kay Burley and designer Ozwald Boateng.
Many of Lavazza's key ambassadors have been spotted at Britain's most famous Queue throughout this week, pitching up at Lavazza's Queue Café where fans can stop by for free Lavazza coffee to keep them fuelled ahead of entry to The Championships. On Tuesday, it was tennis legend Andre Agassi, who customised his cappuccino with a selfie with the famous Lavazza Ripplemaker and on Wednesday it was the turn of chef Shaun Rankin of Ormer Mayfair.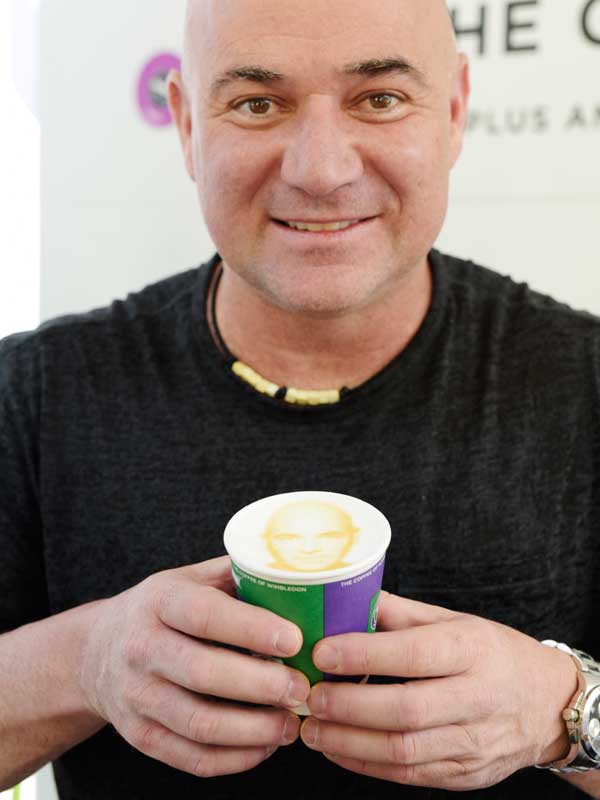 We'll be at the All England Lawn Tennis Club on Wednesday11th and will report the highlights on Instagram @intelligent_magazine
Cover photo credit: © Rolex / Jon Buckle