Having just completed watching Peaky Blinders, I think I understand why the whole country seems to have fallen in love with the character of early 20th century gangster Tommy Shelby and his family.
Set just after the end of WWI, this is quite an intriguing and somehow intellectual series.  During five seasons, we follow Tommy Shelby, a Birmingham gangster\businessman as he builds and maintains a thriving empire consisting of both criminal and legitimate businesses, from Small Heath, an unsavoury ghetto in Birmingham, along with his squad: the Peaky Blinders. Similar to many, if not all gangster movies and TV shows of our time, family seems to be the nucleus and the main drive for Tommy's ambition, and the reason for much of his success.
Initially, the main earner for their franchise is illegal bookmaking, namely fixing horse races, a sport for which Tommy feels a deep passion. What excited me the most while watching this show, is seeing the gradual expansion of their empire throughout each season, not only financially, but in power, territory around Britain, and most amazingly, with their political connections. Creator Steven Knight has infused this man with savvy finesse and coordination, making him a completely credible character, even in his direct dealings with Winston Churchill.
The fictional gang is loosely based on the Peaky Blinders, a real 19th century urban youth gang who were active in the city from the 1890s to the early 20th century.
In case you are one of the very few human beings who have not watched the series, let's start with their living situation. In the first season, each member of the family lives in their own tiny shack in Small Heath. They're more than comfortable with this setting, it allows them quick and easy access to the whole district, and are always amongst the people so they can regulate the community as they so wish. Their main headquarters is a gated up concealed fortress from which they oversee their gambling operation. A handful of Tommy's soldiers, along with his two brothers (Arthur and John) and Aunt Polly (second in command after Tommy), keep things in order. In the evening they all go to a pub called the Garrison where the men l socialise, hold meetings, and get insanely drunk till the early hours of the morning.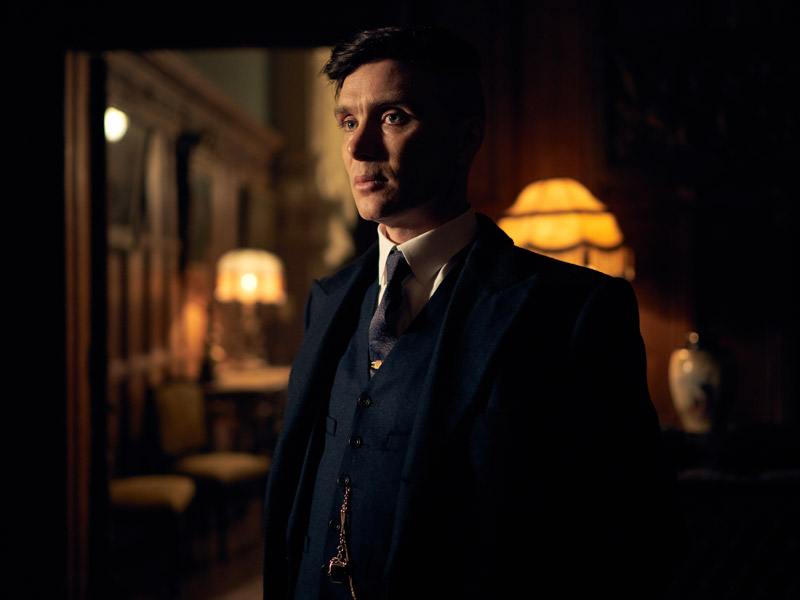 Although content with their humble beginnings, Tommy has a secret addiction to opium, which he smokes at the end of his day, locked up alone in his low key dwelling. This is to help battle the demons and horrors he endured while serving in WWI as a tunneller.
During one of his crew's heists, they come across a consignment of military grade guns. This seizure by Tommy's boys has the police, local rivals, and of course the IRA frantically making enquiries, and its not long before they're all looking in direction of the Peaky Blinders. The head of the police sends a female undercover agent to apply for a job in the Garrison in an attempt to infiltrate the Peaky Blinders and acquire information. However, as television would have it, Tommy manages to charm and style her to the point she falls hopelessly in love with him, fully defects to his side, and marries him, also shooting the head of police, the same one that sent her to play spy in the first place. Like I said, just as television would have it..
The Peaky Blinders criminal endeavours steadily grow and prosper to the point they can diversify their portfolio. They buy racetracks and horses around the city, and are now legitimising their operation which by then extends to London. Still there is plenty of work to be done on the streets. All members of the crew wear peaked flat caps, and cleverly concealed in the brims would be small razor blade, so whenever a brawl would break out, they would snatch off their hat, and wreak chaos, many times blinding or slitting the throat of their opponents, hence the name Peaky Blinders. Should the blades not be sufficient, guns and bombs are readily at hand. All in the name of letting their business and reputation grow, and that it definitely does. Riding on horseback soon turns to driving elegant automobiles.
By the start of the second series, Tommy has relocated to a smart mansion out of the ghetto, further out in the country, with his wife and new born baby boy. Their gambling HQ has increased in size, with more steel gates, safes, employees and security personnel. As well as the garrison, the firm also have a collection of other pubs under their control. In addition to this, they are now in the business of manufacturing and exporting vehicles.
Tommy takes one of his biggest losses in season three when his wife is shot dead in their own home during a lavish charity ball. This doesn't break him, but fills him with anger and takes him to an even more violent and carefree approach to his ventures, leading to him swindling and tricking his way to poor decisions which nearly could have cost the whole family their lives. The end of this season sees all of them (minus himself somehow) charged with multiple murders, shootings, and bomb explosions. Minutes before they are all to be hung for their offences, Tommy cunningly manages to negotiate a deal with associates he has established in top standings in Parliament and all are spared. The show must go on.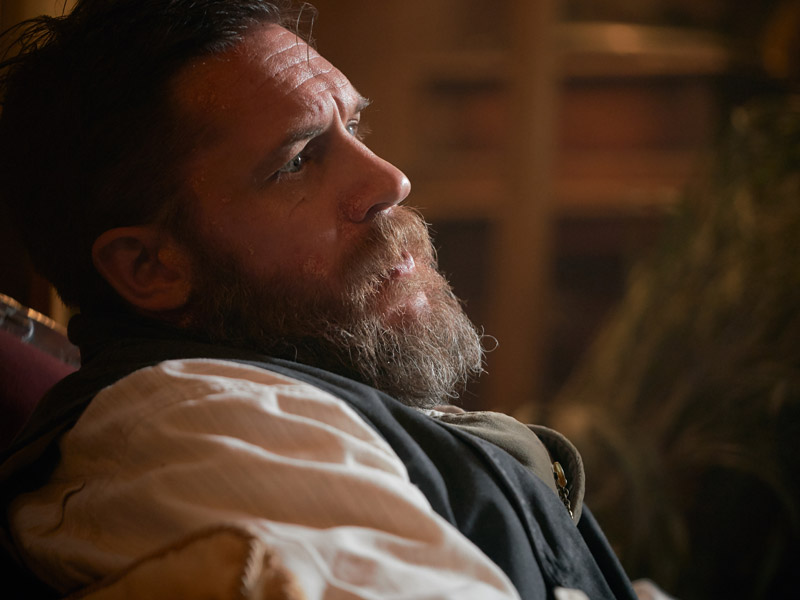 Season four shows the affluence spread out to the senior members of the family. Polly and Tommy's two brothers each move into bigger, more luxurious lodgings in smarter parts of the city. Another legitimate venture they have undertaken is manufacturing alcohol, a few distilleries have been set up in different parts of their territory. Sadly, one of the brothers, John is killed in what will initiate a war with the mafia, who have waged a vendetta for the killing of one of their men, Mr Changretta, by the Peaky Blinders. By the end of this season, the mafia has of course lost and more spectacularly, Tommy has managed to use his network and links to parlay for himself a position as Member of Parliament, representing Birmingham.
Residency in London is next for Tommy so he can continue his political exploits in season five. It takes for him to get to this position to realise he is now dealing with the most evil, black hearted, and powerful men he has ever encountered in his colourful career. His first face to face meeting with Winston Churchill reveals that they have a common nemesis, but this enemy will take longer than a season to eliminate. Therefore, we impatiently await for season six, which is speculated to be filmed then aired, either end of 2020 or early the following year.
Concluding, I feel that the Peaky Blinders series has been such a phenomenal success for as long as it has, plus a distinguishable credit for British television because of its ingenious amalgamation of violence, love, family and the paramount factor: the rise to the top. Also, all creeds and classes of life enjoy watching because all levels of society are featured in the series. Tommy rubs shoulders with all social classes over the series.
Lastly, I do feel younger audiences and other easily influenceable viewers should beware. In my 30 years of watching television, I've never seen a show where the characters drink and smoke so much! It amused me to no end, on average I calculated Tommy would smoke 12 cigarrettes per episode. Sometimes even more. Maybe that's just what it was like in the '20s.
Available on BBC and Netflix.