In collaboration with Maison Chaumet and curated by botanist Marc Jeanson (former head of the Herbarium at the Muséum National d'Histoire Naturelle in Paris and now botanical director of the Jardin Majorelle in Marrakech) Végétal is an herbarium composed of the species present in Chaumet creations. The plants appearing in the exhibition coexist in a variety of landscapes, from forest and foreshore to pond and wheat field.
The exhibition spans 7,000 years of art and science, represented by 400 works of painting, sculpture, textiles, photography and furniture, along with nearly 80 jewellery objects from Chaumet and other houses. As they progress through the chapters, visitors will reconnect with the botanist's most important working tools: the eye, knowledge and memory.
This botanical look at Chaumet, which began with Salon du Dessin, comes to its culmination in Végétal…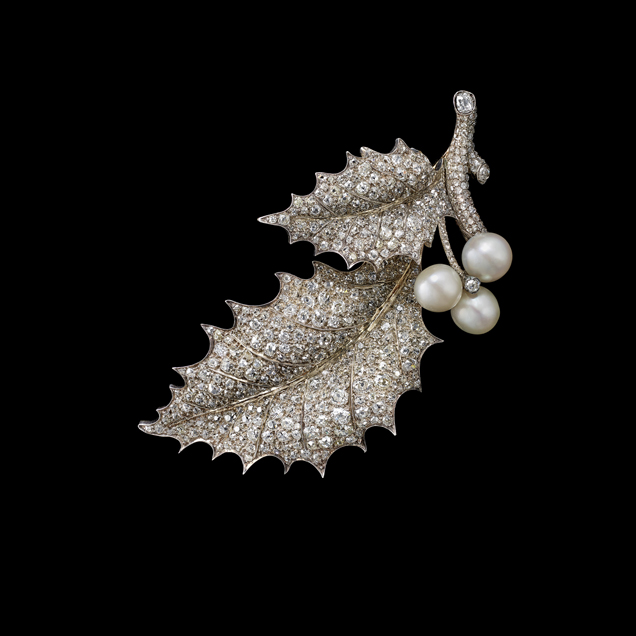 Their immersive journey, arrayed in the Salles Foch and Melpomène of the museum of Beaux-Arts in Paris, brings together a host of "landscape-worlds" showing the plants within recreations of the locations in which they are naturally found: the primitive cave, the hopeful forest, the ancestral foreshore, the reedbed of ponds, farmed fields, flower gardens, and finally mille-fleurs, a space that provides a contemporary look at the living world.
Freed from chronological categorisation, the exhibition encourages visitors to wander freely, passing from reproductions of cave art more than 5,000 years old to two canvases by Giuseppe Arcimboldo, alongside works of Delacroix, Fantin-Latour, Gustave Caillebotte, Claude Monet, Gustave Courbet, Emile Gallé, Odilon Redon and Otto Dix. Also featured are the cyanotypes of English botanist Anna Atkins, the photographs of Brassaï, Dora Maar and Mapplethorpe, and Eva Jospin's cardboard forest.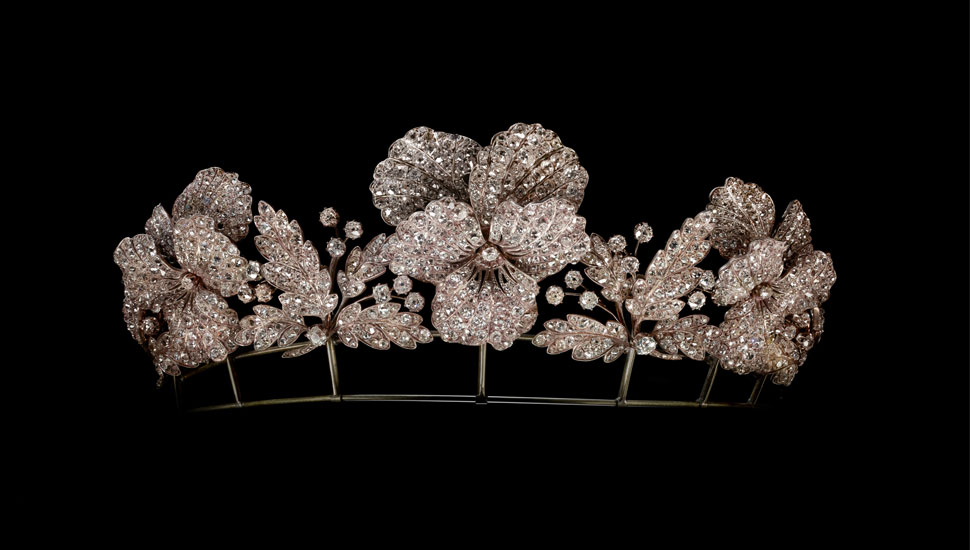 Pansy flowers tiara. Jean-Baptiste Fossin (1786-1848), circa 1850, Silver, gold, diamonds.
The show is also an opportunity to rediscover important female figures, among whom Empress Joséphine holds a special place. Faithful to Maison Chaumet since 1805, the empress was passionate about natural sciences, to the extent of being recognised for her innovative contributions to botany and horticulture. From Eva Jospin's forest to the sound design created for the occasion by Laurence Equilbey, women feature everywhere in this exhibition, among them Séraphine de Senlis, Yvonne Jean-Haffen, Barbara Dietzsch, Berthe Morisot, Laure Albin-Guillot, the Sœurs Vesque and Luzia Simons.
This is an unprecedented and ambitious immersive experience made possible by the participation of more than 70 lenders: museums, foundations, and galleries such as the Muséum National d'Histoire Naturelle, Musée du Louvre, Institut de France, Victoria & Albert Museum, British Museum, Pistoia Musei, Hamburger Kunsthalle, and the Albion Art Collection in Tokyo; alongside private collectors, both domestic and international.