Love them or loathe them, truffles evoke the strongest emotions in people. For those who love them, there's no doubting the allure of one of the most gourmet and magical ingredients in the world. Devotees eagerly await the new season's arrival, and last year a four pound white truffle – the so called "World's Largest" – sold at a Sotheby's auction for £46,000 to a phone bidder from China. Katie Caldesi, prolific food writer and co-owner of the Caldesi restaurants in London and Bray sat down with us to tell us all we ever wanted to know about truffles but never dared to ask.
Q: Katie, what exactly are truffles and how many kinds are there?
A: They are the fruiting body of a fungus and a member of the tuber family. They grow underground in an unusual symbiotic relationship with the roots of the trees above. Various trees such as oak, chestnut, poplars or nut trees play host to the elusive truffle and each type can affect the look
as well as the taste of the fungi. They take 6 to 8 months to grow and apart from the summer black truffle, they start to appear in autumn and fade in midwinter.
Q: Which are the most valuable truffles and where can they be found?
A: The most prized kind of truffle is the white variety which is only found for a few weeks of the year in winter in Northern Italy, Croatia, Slovenia and France. Others are black, and different varietals can be found throughout the year from the summer black truffle to the prestigious Perigord truffle in Autumn and Winter.
Q: Why use pigs and dogs to find them?
A: Truffles contain testosterase, a chemical that is similar to testosterone, the male hormone. Testosterase is also similar to a chemical found in the saliva of male pigs which is why they appeal to female pigs. From the truffle hunters I have met, none of them use pigs anymore as they couldn't
be relied upon not to eat the truffles. Dogs generally are far more obedient than pigs and not so interested in eating truffles. A truffle dog is worth thousands of pounds so have to be protected at
all times. It is not unknown for them to be poisoned or stolen.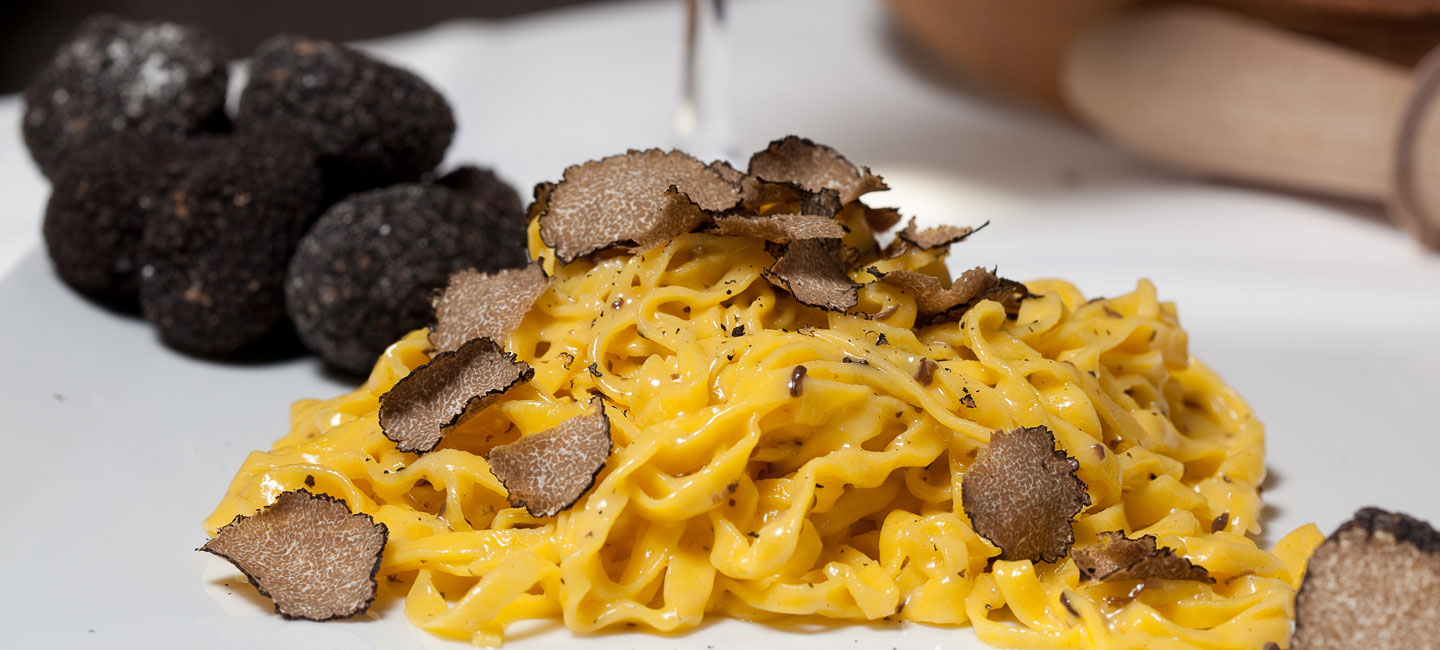 Q: Why are truffles so rare?
A: They grow underground so have to be sought out by dogs or pigs and simply there just aren't huge numbers of them to find.
Q: Can they be farmed?
A: Not easily, there are trees that have been impregnated with spores, which have had some success in New Zealand.
Q: Do we know what civilisations started to use them as food in ancient times?
A: The ancient Greeks and Romans prized them highly. Pliny, Plutarch and Juvenal wrote about them and Nero described them as "food of the Gods". The builder of the pyramids, Cheops, loved them.
Q: With what kind of wines do truffles combine well?
A: I was given a Rorero Arneis with white truffle shavings on a fried egg that had been cooked in clarified butter. It was about 15 years ago but I remember like it was yesterday. In Caldesi, we serve white truffles with Gavi or Pinot Nero and black with Ferrari Rose.
Q: In what kind of dishes do you use truffles? With what foods do truffles go well?
A: As truffle is so expensive it is pointless to serve it with something that will dominate its flavour, so risotto, pasta, eggs, scallops or a white meat are the obvious choices. You would never put it with chilli for example. At our restaurant in Braym we serve fresh pasta made with egg with white truffle when it is in season. We use black truffles on veal with mushrooms.
Q: Your favourite recipe with truffles?
A: Truffle butter on just toasted sourdough. I find it very hard to eat white truffles on anything without smiling a slightly naughty smile.