An incredible journey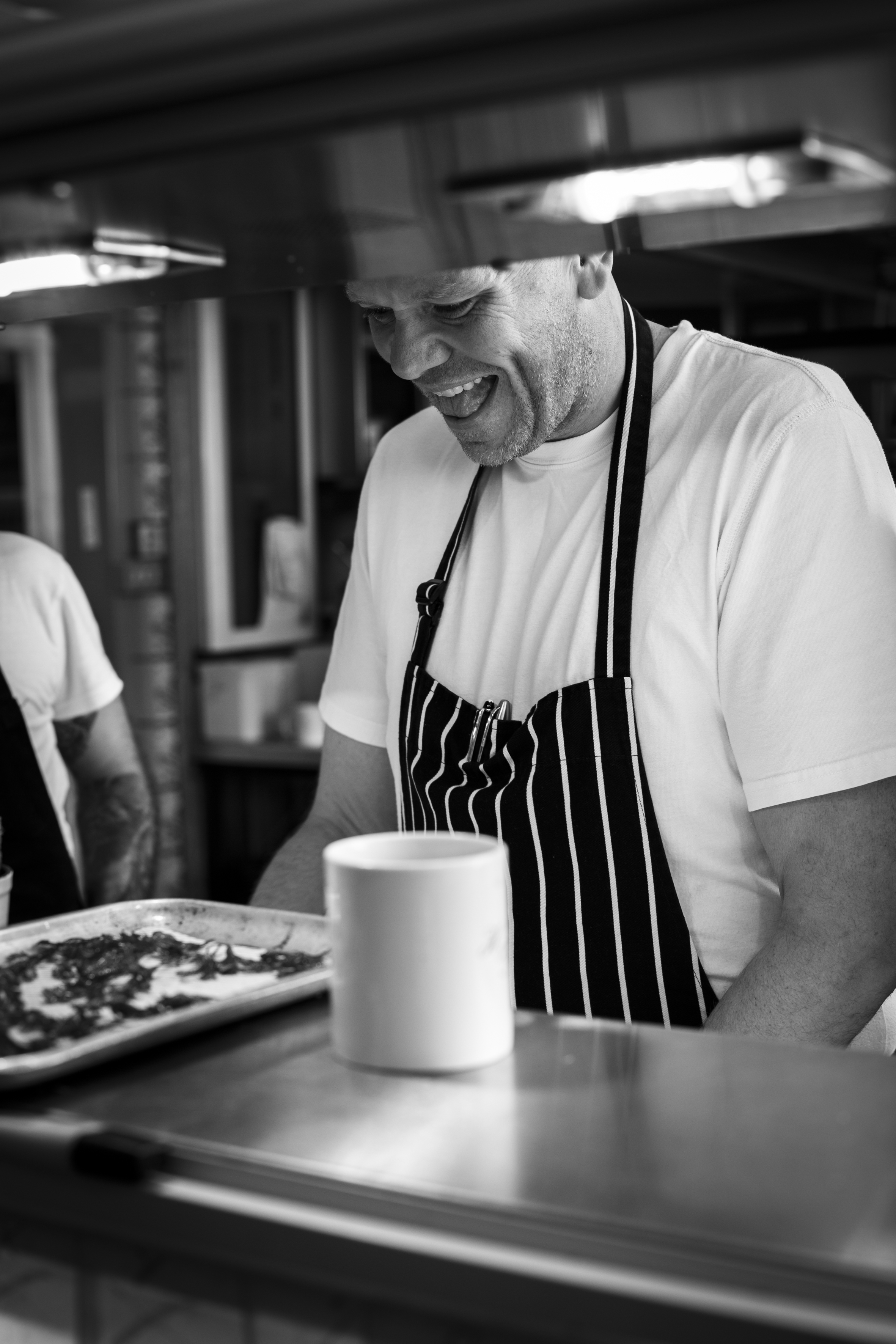 Born and raised in Gloucestershire, Tom joined culinary school in Cheltenham at the age of 18. His career started in country house hotels and restaurants in Gloucestershire. He moved to London in his early twenties, where he worked with well-known chefs such as Phillip Britton, Steven Bull and Gary Rhodes. Leaving London, he moved to Norwich where he was Head Chef at the Michelin starred Adlards. In 2005, Tom opened The Hand & Flowers with his artist wife Beth. In the same year they were awarded their first Michelin star, followed by a second in 2012, becoming the only gastropub ever to hold two Michelin stars. The rest is culinary history.
Q: How did you fall in love with food Tom?
A: I actually fell in love with the industry rather than food itself. I first went into a kitchen when I was 18. I loved the environment, the space, the people, the lifestyle… I loved it all. People say there is no social life when you are in catering but it couldn't be further than the true. It is just different from everybody else's.
I moved from being in just a kitchen and loving it to understanding food and realizing that the harder the place you work at, the more you got out of it, and this is when the style and the quality of the ingredients started growing and so did the standards of what we were producing; and 26 years later we are where we are now, but it is still about enjoying what we do and the industry we work in.
Q: It has been more than 12 years since the opening of The Hand & Flower and quite
a journey. How have you experienced the journey?
A: It has been incredible. From my point of view it was about being able to cook and create a space for guests. It is a wonderful experience but of course it is not all plain sailing. Anybody that has his own business would tell you that. If it was easy, everybody would do it. Being a chef and running a business are very different things. You must learn by experience. When we first opened, I was cooking but the busier we got, the more I became a kitchen manager. You have to grow with people and with customer expectations. Staff are key to the success of the business. You must empower people, let them grow and get better at what they do. We opened the business Beth, myself, and my best mate behind the bar, and all these years later we are over a hundred members of staff and are just opening our third place.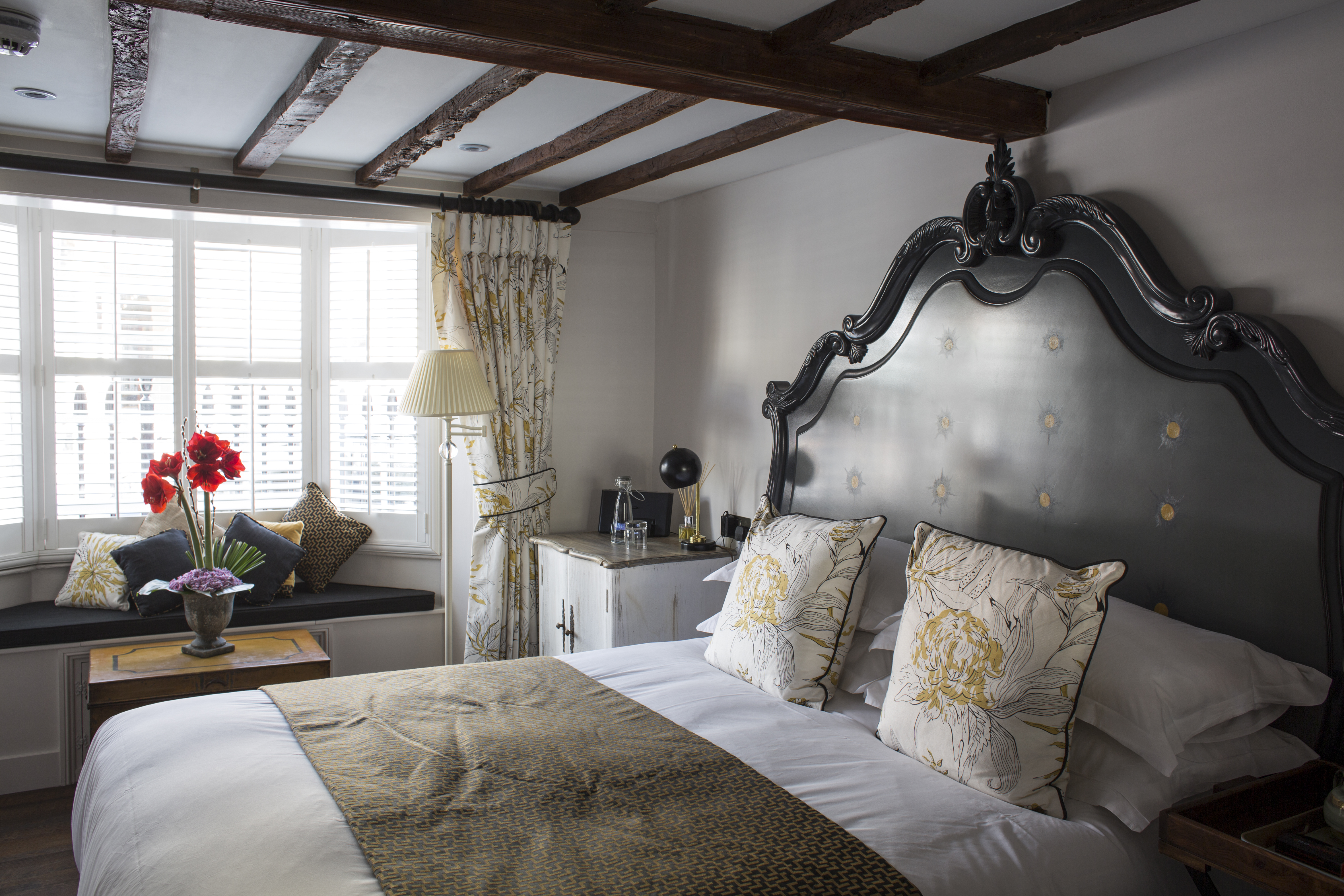 Q: Would you like to have more time to cook?
A: The place where I am the happiest is the kitchen. I would love to spend more time in the kitchen but I also recognize that if you keep spending most of your time cooking you don't let the people working with you grow. You have to move out of the way. It becomes a two ways street. My Head Chef has been with me for over 10 years now. He didn't start as Head Chef, then, I was Head Chef! He wouldn't have developed and get to where he is now if I hadn't moved forward. So yes, I'd love to be cooking all the time in the kitchen but it doesn't help the business or people's growth.
Q: In 2014 you opened your second gastropub in Marlow, The Coach, with a very informal and relaxed atmosphere, which has just been awarded its first Michelin star. How do you feel?
A: It is a great feeling. Again, it is all down to staff. You must move and make space for them. The Head Chef at The Coach was Sous-chef at The Hand for 5 years and this shows you how, when you let people grow, they flourish and achieve great things.
Q: What does this recognition mean to you and to the business?
A: The Michelin guide is the most recognized standard of quality of the industry worldwide. People may have never eaten in a Michelin star restaurant but they know it means quality, and that's why is important. From a Chef point of view, it is an amazing achievement. For me, to win two stars here at The Hand was the proudest moment I can think of in my career. But it is all about the team.
The Michelin stars have been achieved thanks to all the staff, and in particular the star awarded to
the Coach is Nick's star (Head Chef), Nick cooked it.
Q: You have written several books, a couple of which have been accompanied by BBC series, such as Proper Pub Food and Best Ever Dishes. In early 2017 he published The Dopamine Diet, following his incredible journey of weight loss during which he lost more than 12 stone. His new book, Tom Kerridge: Lose Weight for Good is coming out at the end of December, also accompanied by a TV series. What is the key message?
A: It is all about low calorie cooking and recipes, whilst the Dopamine diet was about low carbohydrates, which I followed myself. The Lose Weight for Good is about taking people in a journey and see how much weight they can lose. In the TV series, 13 volunteers enter a 12-week programme co-ordinated by me, in conjunction with NHS-approved weight-loss advice.
Q: Do you think that people with serious weight issues can really lose weight for good?
It is a mentality. The problem with diet is that people focus on what they cannot eat and instead, they should focus on what they can eat, be excited about what the recipes and the foods they can eat.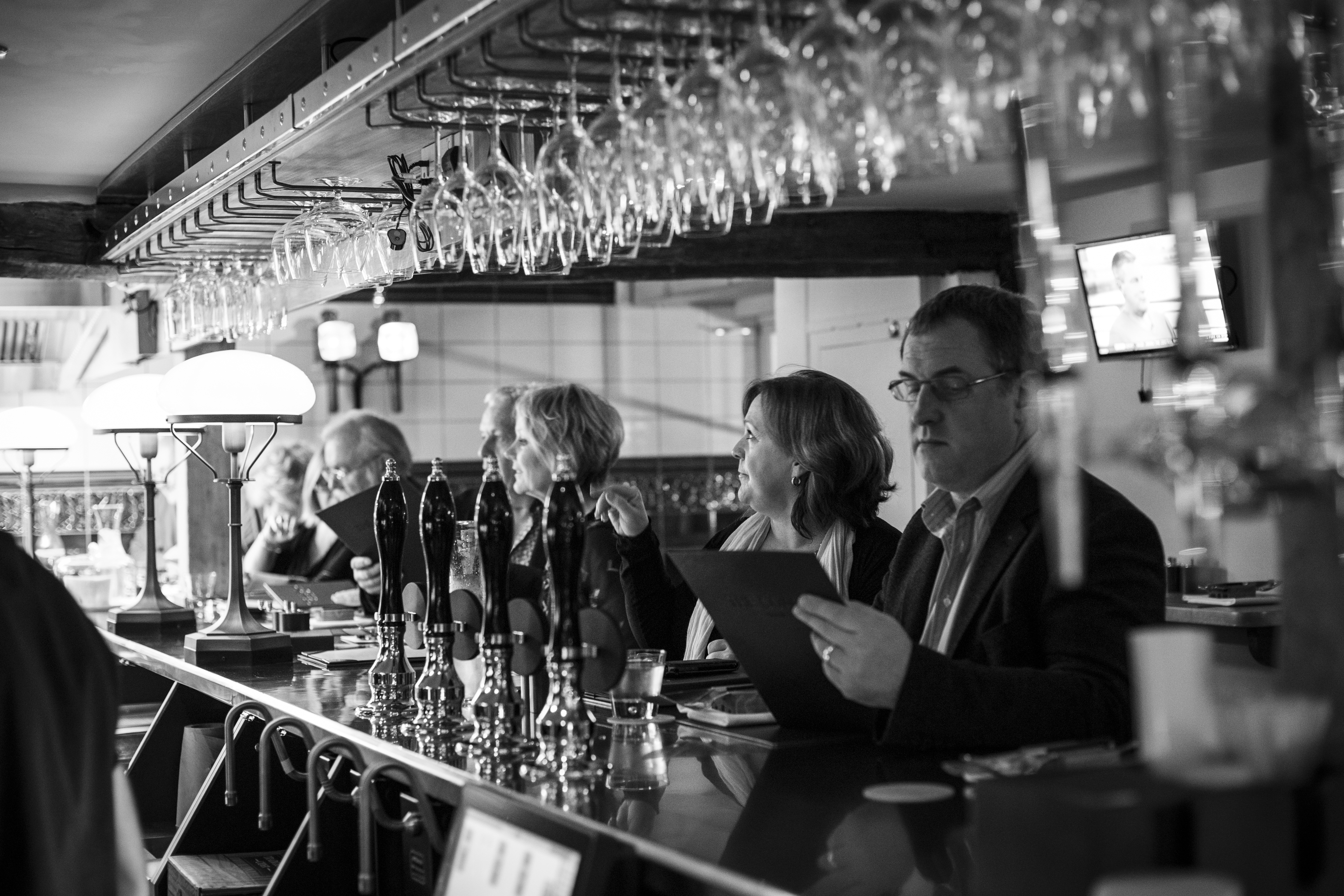 Q: What is your message for people that want to lose weight and keep it off? What is the balance between physical and mental effort? Can one keep slim cooking appetizing meals?
A: As a chef, Tom has appeared on the Great British Menu, MasterChef and Saturday Kitchen and has presented Food and Drink and the first season of Bake Off: Crème de la Crème. In 2016 Tom co-presented The Food Detectives with Sean Fletcher and Alice Roberts and in 2017, The Best of British Takeaways with Cherry Healey. Based on his new book, BBC2 has commissioned the six part series Tom Kerridge: Lose Weight For Good. The series will see 13 volunteers enter a 12-week programme co-ordinated by the chef in conjunction with NHS-approved weight-loss advice.
Q: Do you feel pressure to keep a certain image after all the attention you have attracted?
A: Lifestyle is what is important. I lost weight to be healthier. Image is not important to me really. I wanted to enjoy my life at a different level that I did before. I have no issue with image [chuckles], I am a bloke that wears £40 white trainers!
Q: As if being in charge of two Michelin starred pubs, writing books and presenting TV was not enough, Beth and you have embarked in a new project in Marlow, The Butcher's Tap. Could you explain the concept?
A: It is a butcher's and also a pub. You can have a beer… and a pie. The intention is to rejuvenate the high street grocers. We are trying to help bring them back to life so they high street keeps its personality. Nowadays all high streets are starting to look the same and that is unfortunate. We want independent businesses to survive.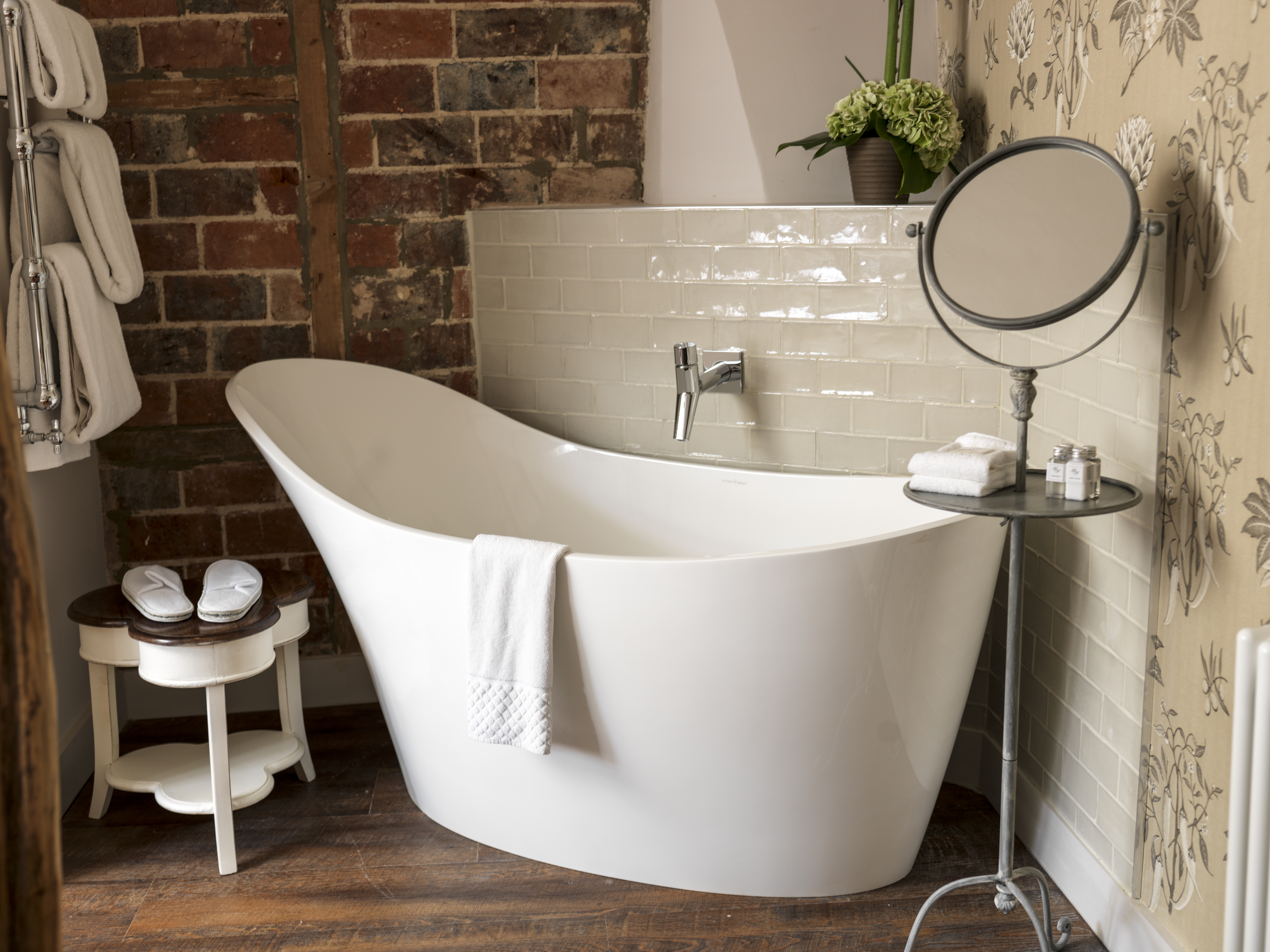 Q: Beth said that you hope other people up and down the country will look at The Butcher's Tap and follow suit?
A: That is exactly what we'd like to happen. It will go a long way into helping the survival of the high street pub. This could be a way to give pubs a new lease of life, as they are closing up and down the country. We are trying to support the high street.
Q: How did "TOM", your range of cookware and homeware come to happen?
A: It took me 2 years to sign it off. I wanted it all done by small British manufacturers here in the UK: the knives, the woodwork, the textiles… It was very hard to find the guys to make these products because they have been squeezed out of the marketplace by cheaper products from overseas. This is a issue very close to my heart. The same as British pubs, British trade, British products, … we should all be very proud of what we have in this country.
Q: From all the projects you have going on, which is the closest to your heart?
A: It is and will always be The Hand & Flower, without a doubt. I love every brick in it. It is the most wonderful and amazing place and has provided me with a platform and a foundation on which to build everything else, create jobs, entertain… breath life again into a pub that sat dead for a very long time. This building is at the heart and soul of everything I do.
Q: It seems to me that there is a lot of care and generosity in everything Beth and you do. Is this your ultimate motivation?
A: Neither of us is materialistic. It was never about making money to buy things. We don't care about image or material things. We care about vocation. We were both lucky enough to follow our vocations from an early age. It has always been about personal enjoyment. We are only in this planet once. We should make the most of it. We all spend a lot of our lives working so it is very important to love what you do. Some people make a lot of money but hate what they do. I rather make no money and love what I do. We are very fortunate that we have been successful doing something we love.
Q: You seem to be extremely busy. How do you balance work and family life? How did Acey's arrival change your life?
A: Having a son is the most wonderful thing ever. It does affect my thinking and my work. I try very hard to make sure that Sundays are always Tom and Acey days. I take him swimming, rugby training, we watch car racing… My end goal at the minute is to be at the point in 4-5 years time that I don't have to work so hard and my life can be completely devoted to him.
To read similar articles and reserve your copy email us at subscribe@i-m-magazine.com