"In a way, walking around Britain and considering the greatness part, I suppose I felt melancholy. What was once cutting edge and large-scale industry, people that lived and worked on the coast as a way of life, and much of it has gone. You get the extremes of Britain from the coastline; from the wealthiest areas near Poole, to some of the poorest around Blackpool. It is a visceral experience."
Quintin Lake was reflecting on his walk around the perimeter of Britain, a five-year project to visually record the state of the nation from the boundary. Britain is an island, a people apart; and much of that has been bounded by its coastline.
From John of Gaunt's soliloquy about the decline of Britain if Richard II ascended the throne, to Winston Churchill's call to arms that Britain's would fight the enemy, "We shall prove ourselves once more able to defend our island home." Even now, in the last few years, Britain's place with other nations has been reconsidered and against expectations, the island mentality has prevailed over other concerns with the decision to exit Europe.
It was a huge deal to feel the thrill of inspiration. I did not want to lose this, so it was time to commit for the long term…

– Quintin Lake.
Quintin Lake's photos are a pictorial definition of the island home, "This precious stone set in a silvery sea" character. From a group of pensioners sitting on a beach in Sussex, huddled around each other with their place markers setting out their encampment – as if they are an assembly of knights, their standards held aloft in the bracing cross wind – holding the position should marauders from overseas choose this beach upon which to land.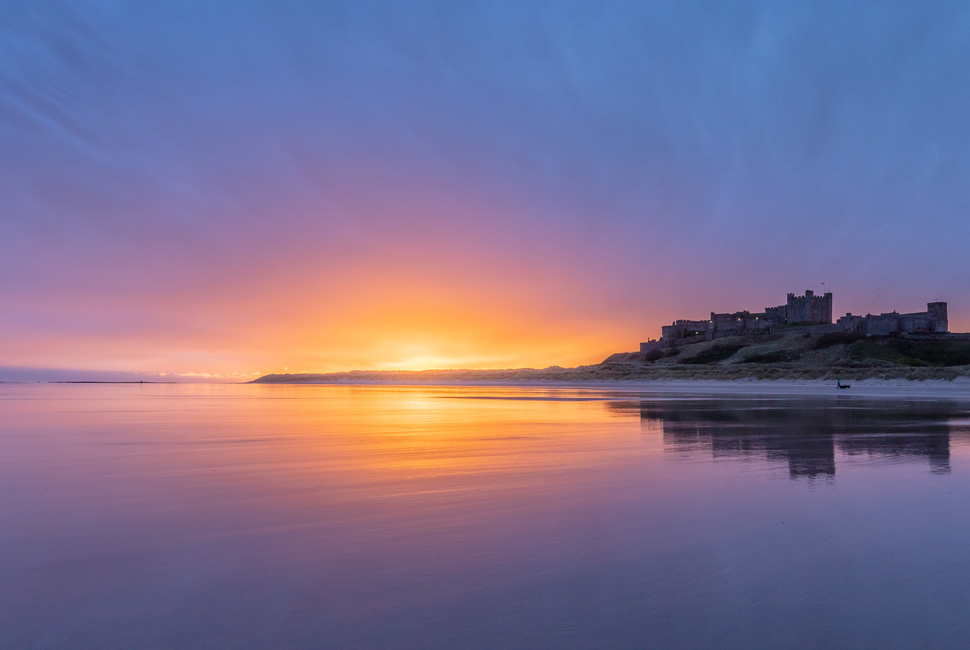 From the raw and rugged landscape of the western side of Scotland near Knoydart, where abandoned crofters' cottages witness storm and sunshine that appear in the same moment create ephemeral rainbows in the brief downpours, to the starkness of Seaton Sands, Hartlepool, where Lowry-esque figures play on a pristine sandy beach with the Teesside Industrial Substation in the background.
To read this interview in full, please order your copy of our new issue here!