In all my years watching film and television, I truly doubt any other picture has had me pausing to research facts, scenarios, and characters as often as The Serpent has. The fact that this series is heavily based on real-life events shocks, amazes and intrigues me to no end.
When reading the synopsis beforehand, you are told of guests mysteriously getting ill in a gem dealer's apartment in Bangkok. It sounds interesting enough to make you want to at least watch the first of the eight episodes in the series. In the very first scene, you see said gem dealer getting interviewed by a woman in front of the camera. She is asking penetrating and intense questions: "Are you a dangerous man? Have you committed murder?" The gentleman stays cool and composed as he dodges answering directly, calmly stating that the not only have the courts failed to prove that he is a killer, but also he now cannot face trial anywhere else in the world. This clip is enough for me to eagerly want to see this through to the end.
We are now taken into the life of this man years back in Bangkok, to his plush private apartment complex complete with a pool, where he invites young Thai locals and tourists to party and indulge in drinks and conversation. The man is very dapperly dressed, well-spoken, exudes confidences and wealth and has a stunning young lady as his wife, played by Jenna Coleman (Emmerdale, Doctor Who). A young Indian man named Ajay enters the soiree, two young ladies either side of him. He introduces them to the host, who welcomes them, asks them to make themselves comfortable and has Ajay to get them drinks. It all seems innocent and fun to start with, but when the gem dealer and his wife retreat upstairs while the party is still in full activity, we get a scope of reality. In one of the rooms, a guest is violently ill on the bed, in his deathly state, he is asking to just go home. His request is ignored, as the gem dealer asks his lady to pass over the sick man's bag. Inside, several bundles of cash and much more important, his passport, are all snatched. Now we see our man really get to work. With minimal, yet precise tools, we see him forge a new identity for himself, which he uses to take off with his accomplice wife on a first-class flight to Hong Kong to politic a jewellery deal with fellow gem dealers. As you can see, I've yet to mention our protagonist's name. Due to his fraudulent exploits, it takes a few episodes till we actually get his correct name, but I digress…
Inspired by the true story of a criminal who preyed on tourists in Asia in the '70s, The Serpent is the latest true-crime drama to binge during lockdown.
While in Hong Kong, our man doesn't miss on a chance to scout for fresh victims in new soil, and he quickly sets his eyes on a young Dutchman in a jewellery store who is looking for a ring for his love. The shady dealer quickly befriends and entices the mark with promises of cheaper prices on the rarest of stones. While watching I remember asking myself why was this man so gullible but one must remember this is the mid-'70s and at this time, you wouldn't have that much reason to be untrusting, especially of a man so sharply dressed, accompanied by such a beautiful woman, both looking well paid and versed in the game of diamonds. But at least now we the viewers are wise to the format of his ruse. Once he gets his mark comfortable, he slips potent sedatives in their drink until they are unconscious, then makes off with all their valuables, including their passports, so he can reface them and travel to new destinations to continue his exploits.
I won't let how passionately I enjoyed this series get me carried away and spoil too much of the show for you. Trying my best to briefly summarise, I'll tell you that he convinces the Dutchman to travel back to Bangkok with his to-be wife in order to broker a deal for a prestige gem for her ring. Of course, once they arrive at their premises instead of the couple's planned hotel, he serenades them until their guard is down, then drugs them till they are unable to escape, so he can make off with what he needs from them.
The disappearance of this young couple alerts a Dutch diplomat, Herman Knippenberg, who works at the embassy in Thailand. Luckily, Knipperberg has a heavy sense of patriotic duty to his country and doesn't leave the enquiry to the necessary local law enforcement, who would surely do close to nothing. Instead, he embarks on a relentless pursuit, slowly piecing together and discovering and uncovering a long trail of missing tourists from other countries. The process takes years. 
At the start of the series, the gem dealer introduces himself to victims as Alan Gautier, the first name the sleuthing diplomat comes across through his investigations. Slowly he discovers that many more identities have been assumed by Gautier and eventually finds out his real name: Charles Sobhraj, originally from France, and that of his so-called wife: Marie, from Canada.
Such a life cannot go undisturbed forever, many residents become wise to Charles's antics, so he and Marie must keep constantly on their toes, changing residence and countries with Herman and his team of non-official detectives hot on their heels. Charles manages to stay one step ahead for years, but in order to keep free and afford his extravagant lifestyle, he always needs fresh victims, eventually precipitating his downfall.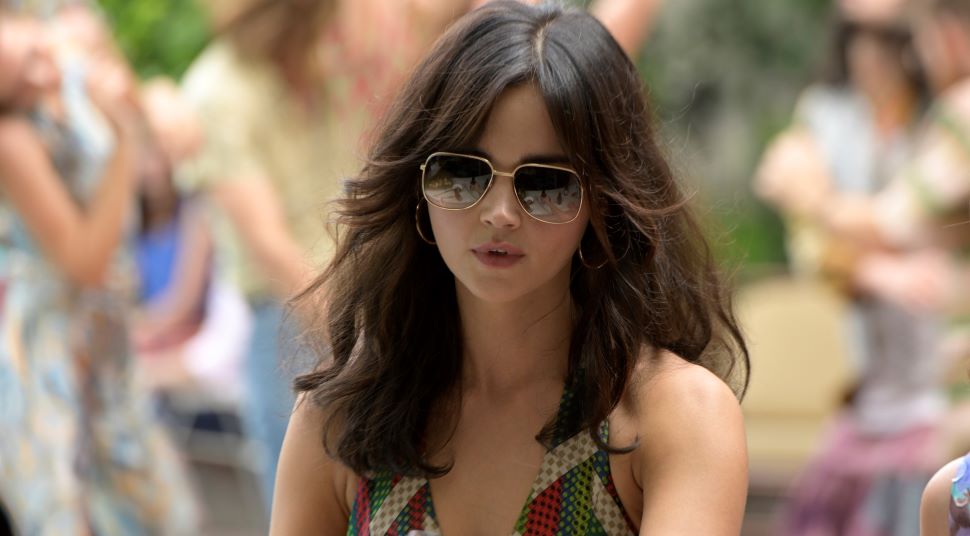 Eventually, Herman's efforts, along with Charles's constant string of victims (some of whom are killed in horrific ways: burnt alive, drown, stabbed…), bring on a police manhunt throughout many countries, of course, Thailand, but also including India, Afghanistan, France and Nepal.
Charles's life is not all fancy apartments and first-class flights. There are a few occasions where he is caught and spends some time in jail, but cases never stick thanks to countries not corresponding with each other, authorities not knowing his true identity and of course, through Charles's sheer cunning and ability to articulate himself in such a way that most people doubt he could be so bastardly.
I must admit that after finishing the series, I was so fascinated by Charles Sobhraj's story that I felt compelled to watch a documentary on him to learn more and to compare notes with the fictional work. Not only is the series as accurate as it can be (really only names were changed, locations and scenarios were precise!) but Charles had also committed crimes in many more countries, including Greece and Turkey. The documentary tells that the rivalry between Greece and Turkey lead them to refuse to share documents regarding Sobhraj's cases, so it was impossible to convict him and so he slipped free.
French actor Tahar Rahim gives a most impressive performance as fraudster and murderer Charles Sobhraj.
What I enjoyed most about the show is the constant darting back and forth through the timeline of Charles's career. In one scene, we are bang in the middle of where life is great and he is fully reaping the benefits of his capers, then in the next, we revert back to when he first met Marie and learn how they come to fall in love, and a third will bring us to the latter years when the authorities are hot on his tail, he has run out of money and is living with some drug addicts in poverty. With the chips completely down, Charles and Marie get at each other's necks as all their plans have failed. This really allows the viewer to soak up the ups and downs of his crazy life.
French actor Tahar Rahim plays Charles. I've never seen any of his prior work but I must say I was very impressed with his performance in this piece. He captures a calculated, composed, stylish, disciplined, super intellectual killer in the most credible way. You just want to know more…
The Serpent is written by Richard Warlow for BBC and is available through Netflix, currently only outside of the UK.
All pictures courtesy of BBC. BBC/© Mammoth Screen. Photographer: Roland Neveu.
Opening picture: Remi Gires (Grégoire Isvarine), Herman Knippenberg (Billi Howle), Paul Siemons (Tim McInnerny)