6th-8th July
Silverstone celebrates its 70th Birthday
Like so many of England's racing circuits, Silverstone started life as an aerodrome. When WWII ended in 1945, England's other two circuits, Donington Park and the legendary Brooklands, had fallen into disrepair. And so it was that the outer taxiways and interconnecting runways of Silverstone became adopted by the Royal Automobile Club as the home for the British Grand Prix in 1948.
The circuit was fast and challenging and in 1949 the shape was formed that remains the basis of the track to this day. Regarded as one of the greatest circuits in the world, Silverstone hosted the first race in the inaugural Formula 1® season in 1950. Since then, the sport has grown into a global phenomenon that continues to push the boundaries of performance and innovation, with the Formula 1 British Grand Prix at its core.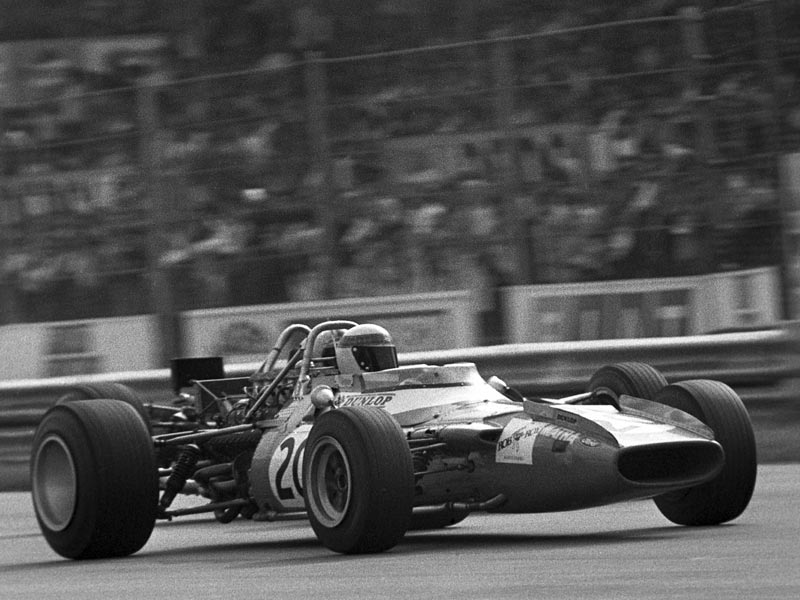 From 6th-8th July this summer, Silverstone will host the 10th round of the 2018 FIA Formula One World Championship™. Rolex's history of close ties with motor racing and speed reaches back to the 1930s; and for the second consecutive year, the prestigious Swiss watchmaker will be the F1® Event Title Partner of the race. As the teams and drivers approach the halfway point of the season, the FIA Formula 1® Drivers' World Championship is being closely contested by Scuderia Ferrari, Mercedes-AMG Petronas Motorsport and Aston Martin Red Bull Racing.
This year's race marks the 70th anniversary of the opening of Silverstone circuit, and commemorative parades will recognize this milestone. As part of the celebrations, three-time FIA Formula 1® Drivers' World Champion and Rolex Testimonee, Sir Jackie Stewart will be reunited with his 1969 Formula 1 British Grand Prix winning Matra MS80. Ahead of the event, Sir Jackie said: "I still find Formula 1 as exciting today as it ever was and Silverstone holds a very special place in my heart, so I am looking forward to being back on track in front of the incredibly knowledgeable British spectators."
Featuring a total of 18 corners, with the revered high-speed section of Maggots and Becketts, Silverstone Circuit presents a demanding test for any Formula 1® driver.
The Scottish racing legend continued:
"Rolex and Formula 1 are linked by this rich history, global appeal and an unwavering attention to detail, making it a perfect partnership. I am honoured to be part of the Rolex family. A 50-year relationship is a rare commitment; it has been a fantastic journey together."

Sir Jackie Stewart at the 2014 Formula 1 Rolex Australian Grand Prix. ©Rolex/James Moy.