The Sackler Wing of Galleries. The Royal Academy, London.
Until 2 June 2019
Arranged thematically, The Renaissance Nude exhibition brings together around 90 works in a variety of media and from different regions of Europe, examining the emergence of a dynamic visual tradition that permanently altered the character and values
of European art.
Works by artists like Lucas Cranach the Elder, Albrecht Dürer, Michelangelo, Raphael, Leonardo da Vinci and my favourite, Andrea Mantegna, can be admired in this show. There are also many stories surrounding this exhibition. The most famous probably is that of Michelangelo's monumental Last Judgement in the Sistine Chapel in Rome. Soon after its completion in 1541, the mural's vast array of nudes proved to be so controversial that, shortly after the artist's death in 1564, Pope Pius IV ordered concealing draperies to be painted over some of the figures. Until then, the nude had flourished in Renaissance Europe.
It appeared in sacred and secular contexts, from small, intimate objects to monumental decorative programmes filling church interiors and stately palaces. The Renaissance Nude considers the developments that elevated the subject to such a pivotal role between 1400 and 1530, exploring the way humanist culture, new artistic attitudes and spiritual beliefs shaped the appearance, meaning and reception of the nude.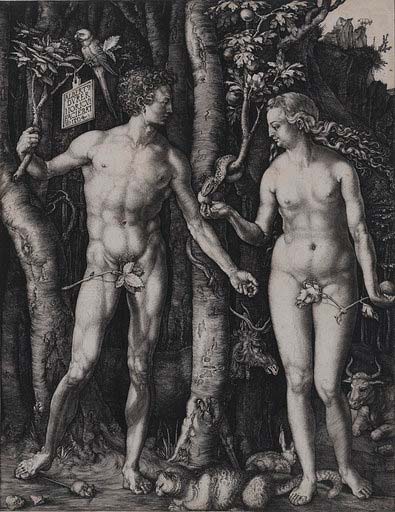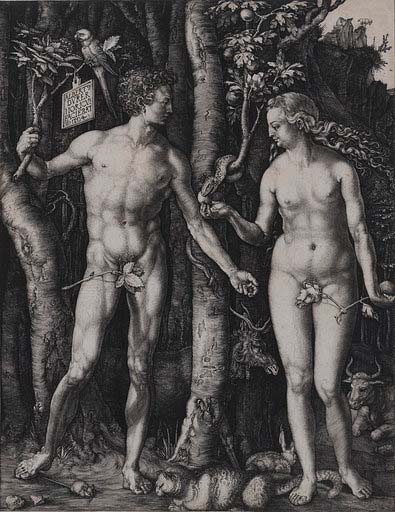 The exhibition is organised around five main themes:
The Nude and Christian Art, which focus on episodes from the Old and New Testament that provided artists with the opportunity to depict the nude figure. Humanism and the Expansion of Secular Themes, devoted to mythological stories and the rediscovery of the antique. Artistic Theory and Practice explores life drawing and the study of anatomy and proportion. Beyond the Ideal Nude looks at the vulnerability of the human condition. Finally, Personalising the Nude, highlights the role of Renaissance patrons, focusing on Isabella d'Este, Marchioness of Mantua, one of the few female patrons of the time.
The show features works in a range of media, including paintings and sculptures as well as drawings, prints and illuminated manuscripts. Highlights include Italian masterpieces such as Titian's Venus Rising from the Sea ('Venus Anadyomene'), c. 1520 (National Galleries of Scotland, Edinburgh) and Agnolo Bronzino's Saint Sebastian, c. 1533 (Museo Nacional Thyssen-Bornemisza, Madrid), alongside celebrated works from the north of Europe including Albrecht Dürer's engraving Adam and Eve, 1504 (Los Angeles County Museum of Art), and Jan Gossaert's Hercules and Deianira, 1517 (The Barber Institute of Fine Arts, University of Birmingham, Birmingham).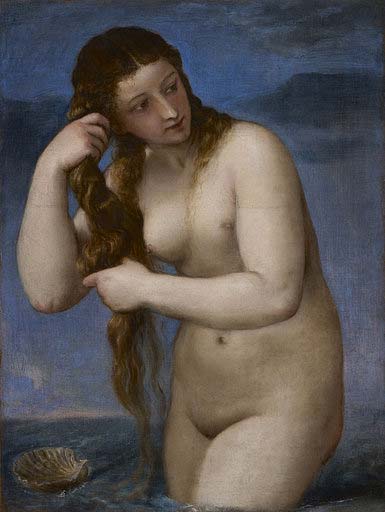 Visitors also have the chance to admire drawings by Leonardo da Vinci, Raphael and Michelangelo
(Royal Collection Trust).