Have you ever wondered who wrote the words to In a Bleak Midwinter, one of our most famous and definitely my favourite carol? It was actually Christina Rossetti, sister to Gabriel Dante Rossetti.
Woman were central figures in the Pre-Raphaelite movement, not just as lovers, models and muses, but as artists themselves. 160 years after the first pictures were exhibited by the Pre-Raphaelite Brotherhood in 1849, The National Portrait Gallery are showing this autumn the works of twelve incredible woman who, in their own way, were at the heart of the Pre-Raphaelite movement.
The Pre-Raphaelite Brotherhood was a group of young artists who aimed at overturning the conventions of Victorian Art. As the self-styled 'Young Painters of England,' they challenged the previous generation with startling hues and compositions inspired by early renaissance painting. The names of John Millais, William Holman Hunt, Dante Gabriel Rossetti, Edward Burne-Jones and William Morris are now well-known, and have become synonymous with the Romantic notion of the male genius.
The Pre-Raphaelite Sisters exhibition shows the Pre-Raphaelite Brotherhood in a new light, revealing how they were both supportive of and dependent on the women in their lives and art. This exhibition brings together unseen works from public and private collections across the world, as well as photographs, manuscripts and personal items all of which help reveal the women behind the pictures and their creative roles in Pre-Raphaelite's successive phases between 1850 and 1900.
I mentioned Christina Rossetti in the opening of this article, who is probably the best known female artist of this time but I must not forget to mention Elizabeth Siddal, who was also an astounding character. She was discovered in a millinery shop and went on to model for William Holman Hunt and John Everett Millais. It is Elizabeth who will forever be Ophelia in my imagination. Eventually she would only pose for Dante Gabriel Rossetti, became his pupil and lover, and eventually, his wife. In fact, Rosetti never fully recovered from Elizabeth's death.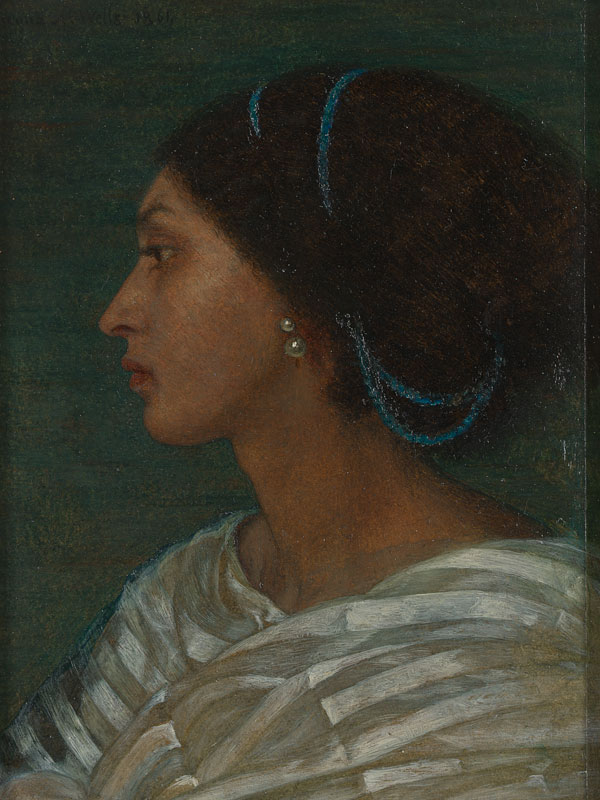 In the exhibition will be works by Joanna Wells, a Pre-Raphaelite artist in her own right, whose work was practically absent from the history books until very recently, alongside works by Maria Stillman and Evelyn de Morgan, their work just as important in shaping the Pre-Raphaelite movement as the Brotherhood's.