'Twas the night before Christmas, when all through the house
. Not a creature was stirring, not even a mouse;
The stockings were hung by the chimney with care, In hopes that St. Nicholas soon would be there; The children were nestled all snug in their beds,
While visions of sugar-plums danced in their heads; 
And mamma in her 'kerchief, and I in my cap, Had just settled down for a long winter's nap,…'
by Major Henry Livingston Jr. (1748-1828)
(previously believed to be by Clement Clarke Moore)
Now boys and girls, if you are anything like my husband, the closer we get to Christmas Eve, I sense a slight panic in his eyes; he is the master of leaving everything to the 11th hour. This year, to help you avoid the desperate last minute "supermarket sweep", I have teamed up with my dear friend The Christmas Fairy to give you some fabulous ideas for stocking fillers.
All girls love sparkles so why not start wit the divine KVK73 bamboo bracelets (£185). Made in brass, rhodium plated, with colourful zirconia stones, any girl would love to wear these bracelets, just one at a time for a little touch of glam on the wrist, or several of them bundled up together for a bolder look.

If your girl is into hot lips, look no further than Guerlain's Bright in Black Rouge Le Capot Double Mirror (from £15.95). Designed by jeweller Lorenz Bäumer, the majestic case with its legendary curves is available in a range of designs and the lipstick comes in several shades; my favourite, Burgundy red.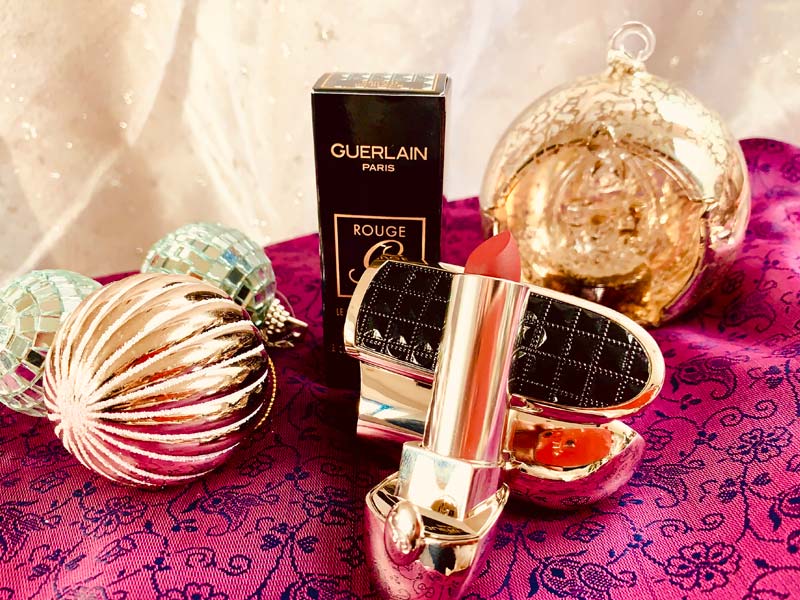 Girls looking for something sexy for their darlings, I'd recommend Bentley's Wild Vetiver from The Bentley's "Beyond The Collection" (£165). With its aromatic woody scent topped with notes of bergamot and pepper, and heart notes of verbena and vetiver, this fragrance is so seductive it will have you purring like a cat. The elegant bottle is inspired by the signature cut-crystal glass headlights of the Continental GT and features a hand-stitched leather cap, showcasing Bentley's passion for meticulous craftsmanship and the finest quality materials.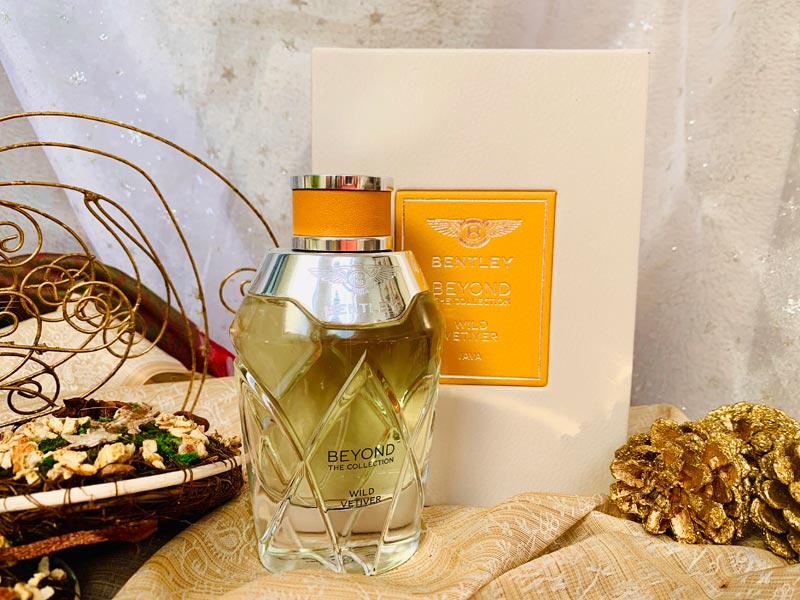 Chocolate is always a huge hit, so why not go to the very top and pick volcanic chocolate from Firetree? (from £7). Their cocoa is sourced from remote islands of the southern Pacific and Oceania, part of what is known as "the ring of fire": a circle of 452 volcanoes surrounding that ocean. This is where you find the firetree, or cocoa tree, with its flame-hued pods. The firetree thrives on the rich, porous volcanic soil that is found on these islands. I like letting it slowly melt on my tongue and feel its flavour develop in my palate. Available in seven variations of flavour and concentration.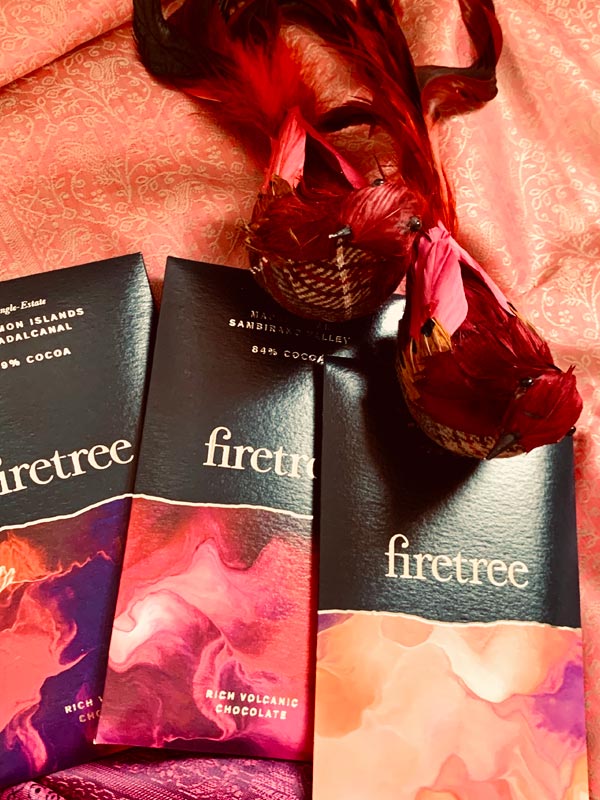 If cufflinks are what your darling boy likes, then I'd go for the Skeleton Slim by Tateossian (£225). Their vintage skeleton movement exhibits the classic round shape, in a bezel setting with cut out sides to reveal the inner mechanical works of the of the intricate cufflink. Inside each movement has 17 jewels which allow a free flowing movement; leading to high accuracy and low friction as some of the many advantages. Available in rhodium, gunmetal or rose gold plated base metal.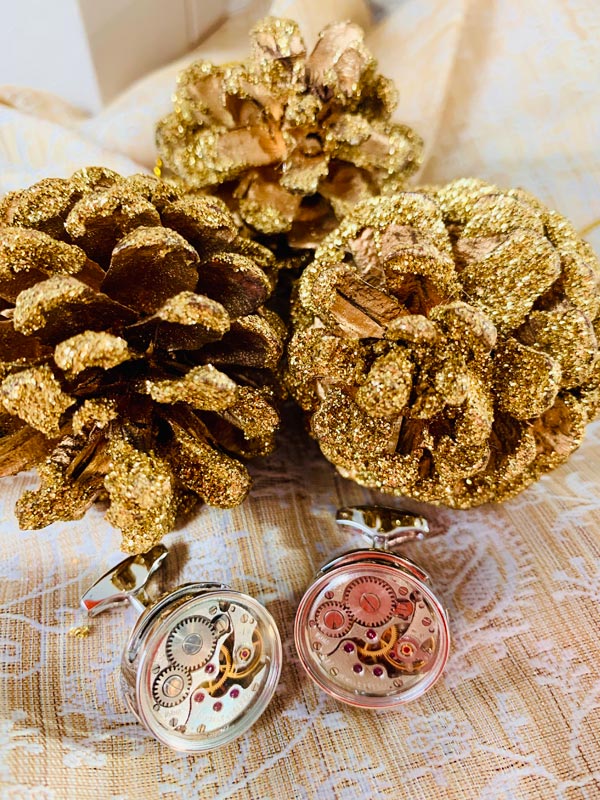 Champagne is always a delight to share with your amore on Christmas morning, having a little bit of romance while still in bed. What better than the very rare and sought-after Empreinte de Terroir Blanche Grand Cru-2007 by Eric Rodez (£120). This talented Auteur de Champagne worked for Krug for a long time before going "solo". His family has been growing grapes in Ambonnay for nine generations and today he is widely considered to be one of the superstars of the current Champagne generation. This intense champagne with 100% Chardonnay grapes brings you utter delicious luxury with every sip.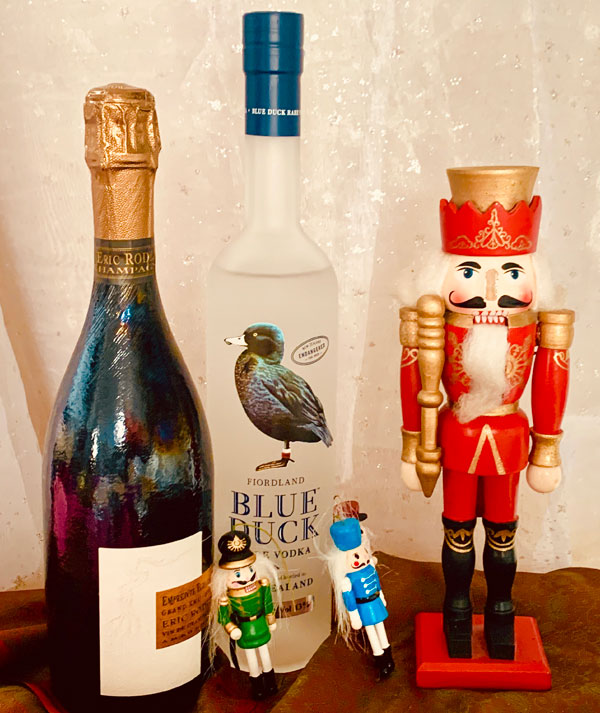 My family always has caviar on Christmas Day, which in my book, has to be accompanied by vodka. A favourite of mine is the rare Blue Duck, from New Zealand (from £41.79). Claiming to be the world's purest vodka, Blue Duck is distilled seven times, what makes it soft and velvety on the tongue, its flavour specked with notes of lemon and pepper. Pop into the freezer and let it get ice cold before drinking it to wash down your caviar amuse-bouche. Blue Duck is inspired by the very rare and endangaered eponymous bird (Hymenolaimus malacorhynchos). With every bottle sold a donation is made to help protect wildlife and wild habitats.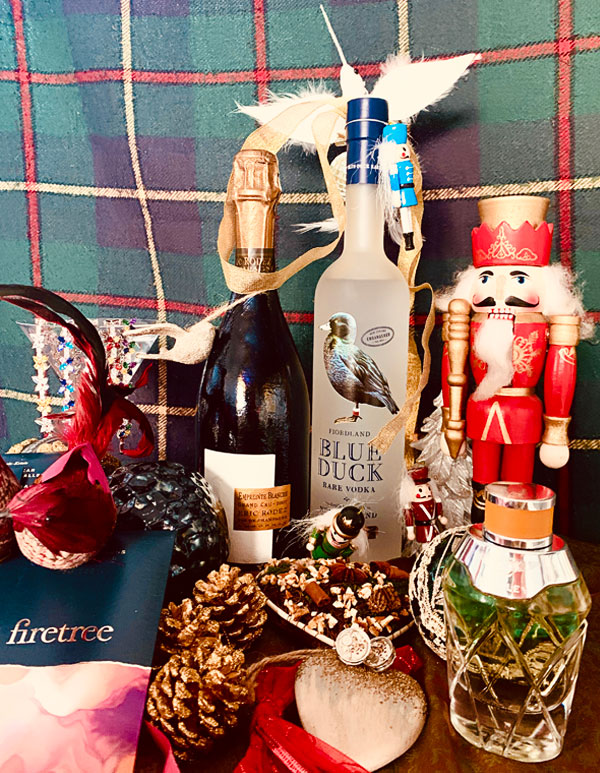 I wish all of you happy shopping and a very jolly Christmas!