The Mitre is a stunning Grade II-listed property dating back to 1665, originally used as ancillary accommodation for guests of King Charles II at Hampton Court Palace and is one of the prettiest hotels on the River Thames.
With only 36 guestrooms and suites, each are individually designed and named after historical references and figures, such as King Henry VIII's wives. There is also the Gardener's Hut and Penny Farthing to name but a few to illustrate how ach room celebrates its individual heritage.
The Mitre offers a riverside all-day restaurant and wine bar, a brasserie and bar, a beautiful Orangery and a large riverside terrace. Although my favourite may be their Whispering Angel Boat Shack where you can enjoy a delicious, chilled glass of rosé, with your amour, with a friend or just enjoy a little me-time.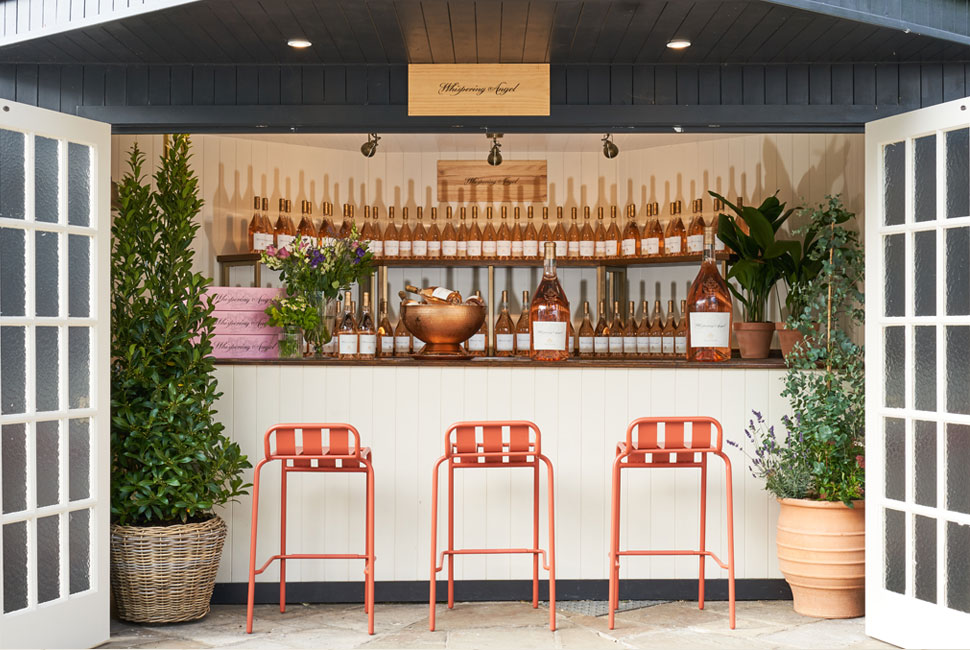 Operations Director is Ronnie Kimbugwe, whose background includes over six years with the Gordon Ramsay group at Claridge's and the Bel and Dragon Country Inns. Ronnie believes that "Good food is nurturing, it's restorative, it brings people together. That's why we champion British produce, local, independent growers and suppliers we know and trust. Sustainability is a key driver in determining the menus at The Mitre. In addition to locally sourced produce, Ronnie grows herbs on the Orangery roof and houses beehives on the main roof where they also smoke their own salmon.
The 1665, named after the date the Mitre was built is a lovely all-day riverside brasserie and terrace. When I visited, I looked lovingly at the oysters on the menu and the tortellini of Devon crab and lobster but at the end, my heart was swayed by the special of the day, sole with capers. It was beautifully cooked left on the bone, just as I like it. I enjoyed every succulent mouthful and I had to restrain myself from order more bread to soak up the rich buttery sauce.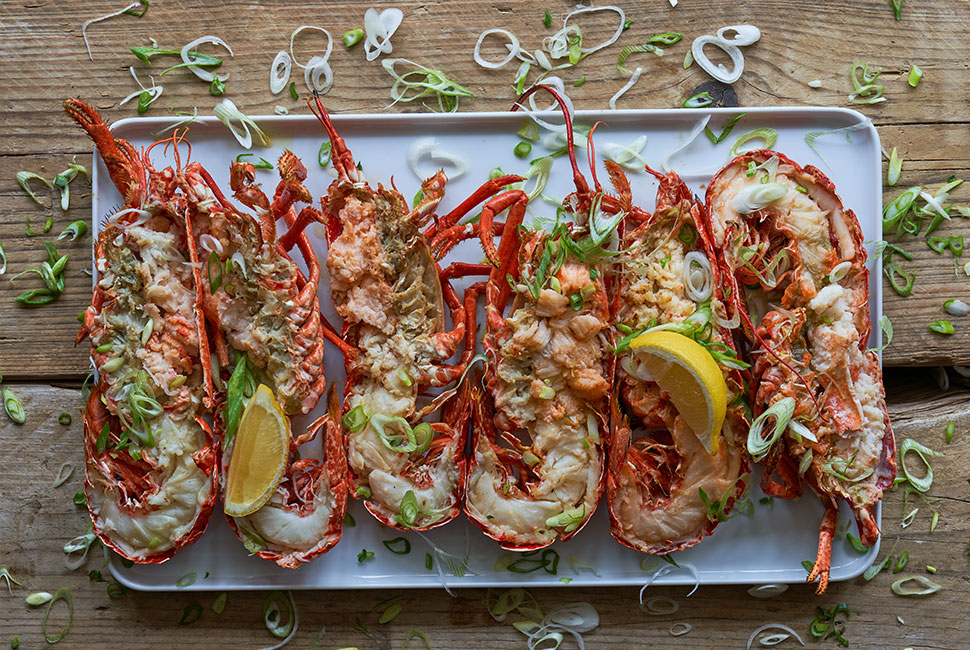 After such a delicious dinner, I tucked myself up for a long-awaited sleep in one of the Royal rooms. Decorated with sumptuous fabrics and furniture, the room was everything I could have expected, down to a free-standing bath with views over the river.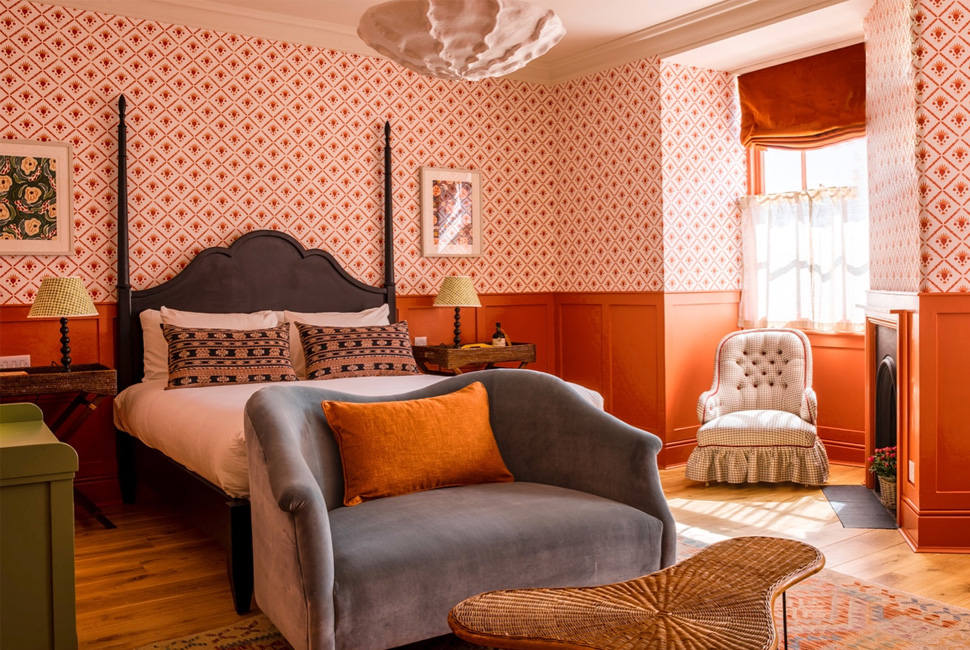 The next day I decided to be less obvious and instead of going to Hampton Court, I visited Strawberry Hill House. This Gothic Revival villa was built in Twickenham by Horace Walpole (1717–1797) from 1749 onward. It is a fine example of Georgian Gothic Revival architecture that prefigured the 19th century Gothic Revival.
Walpole rebuilt the existing house in stages, starting in 1749 through 1760, 1772 and 1776. The added Gothic features such as towers and battlements outside were complemented by elaborate decoration to suit Walpole's collection of antiquarian objects, contrasting with the more cheerful garden. The interior includes a Robert Adam fireplace and parts of the exterior were designed by James Essex.
One of the most exciting new acquisitions is a rare portrait of Catherine de' Medici acquired by Strawberry Hill 247 years after she first hung there. Painted by François Clouet, a highly successful portrait painter at the French court in the 16th century, this is a group portrait of Catherine de' Medici with her children, first bought by Horace Walpole and recorded as hanging in his London home in 1774. This imposing picture has only been publicly displayed three times in the past 126 years. The significance of this portrait of the family of perhaps the most powerful woman in 16th century Europe – Queen consort to King Henry II of France – cannot be overstated
Installing A group portrait of Catherine de' Medici with her children, workshop of François Clouet, 1561 at Strawberry Hill House…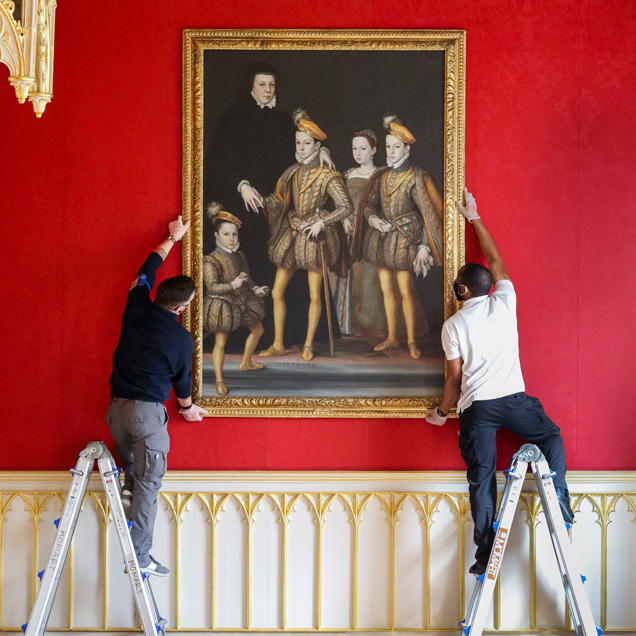 The painting is historically unique as the only surviving contemporaneous portrait of the renowned patron of the arts, with four of her ten children. It is also artistically rare, as one of the first full-length composition of a genre that would become something of a standard in royal portraiture. This portrait conveys the sense of motherhood and how it reflects the bond between the members of the family. These are the last members of the Valois dynasty, whose rule of France, beginning in 1328 was defined in the 16th century by the French Wars of Religion.
Words: Lavinia Dickson-Robinson