2018 celebrates the 100th anniversary of women earning the vote in Britain. We have a female PM in Britain and a female First Minister in Scotland. Female athletes are bringing to the UK more medals than ever; more and more women are climbing through the ranks of the corporate world and more female artists are being recognised. It is an amazing time to be a woman.
At I-M, we want to recognise the success and worth of women in Britain, and thus we are proud to launch the 1st edition of the I-M Formidable Women Awards, which will take place in London on October 9th.
The 8 categories aim at reflecting the fields in which women are
reaching the highest achievements. These categories are:
Entrepreneurial Award
Inclusion and Diversity Award
Young Talent Award
Artist of the Year Award
Inspiring personality Award
Conservation and Sustainability Award
Philanthropy Award
Life Achievement Award
Our Finalists
ENTREPRENEURIAL AWARD
Nadja Swarovski: Aged just 25, Nadja joined the 100 year old family business and changed it forever. In the last 22 years she has brought Swarovski to the very top of fashion and contemporary design, launching many an illustrious career in the process, like that of Alexander McQueen or Hussein Chalayan.
Read more about Nadja Swarovski here
Karen Adler: After 20 years in the film industry, in 2015 Karen joined the 4th generation of Adlers working in the jewellery family business. Her passion and creativity, have been instrumental in taking the brand to the next level of global success, together with her cousin Allen Adler and his wife Daisy Adler.
Read More about Karen Adler here
Maria Hatzistefanis: Maria says that getting fired for her banking job at the age of 25 was the best thing that ever happened to her. A couple of years later she had founded Rodial, a cosmetic business that today is worth £100million, and she did it all without a single penny from investors.
Read More about Maria Hatzuestefanis here
INCLUSION AND DIVERSITY AWARD
Carolanne Minashi: As Global Head of Diversity & Inclusion at UBS, Carolanne is focused on fixing the system rather than fixing the women. She has been driving a cultural change agenda to have a greater number of Women in Senior Leadership roles. She is a member of the Women's Leadership Board at the Women and Public Policy unit at Harvard Kennedy School, a Chartered Fellow of the British Chartered Institute for Personnel and Development.
Read More about Carolanne Minashi here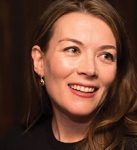 Justine Waddell: As Director of Kino Klassika, Justine helps develop shared expertise between archivists and curators in the UK and Russia and Eastern Europe, building relationships with fundraising bodies and sponsors and encouraging people who love cinema, literature, music, and language from the arts and business communities in the UK, Russia and CIS, to share their cultural knowledge at events.
Read More about Justine Waddell here
Hager Jemel PhD: Hager is an Associate Professor of Management at EDHEC and Director of EDHEC Open, Leadership Innovation Centre for Diversity & Inclusion. She has been Director of the Pre-Master Year for the EDHEC Master in Management since June 1st 2017. She holds a Doctorate in Management Sciences from Institut d'Ad- ministration des Entreprises de Lille. She has 13 years of experience in Management lecturing and research, and commands strong expertise in the CSR and diversity fields.
Read More about Hager Jemell here
YOUNG TALENT AWARD
Eve de Haan: Eve has a degree in Theology and has explored many fields
of creativity. She has been influenced by Tracey Emin, David Shrigley and Martin Creed amongst others. Her collection of neon artwork for her brand 'Half a Roast Chicken' reflects her love of the written word. Eve finds neon a perfect medium to accentuate how there are gradients and shades of meaning within a statement. Her work reflects on the imposing nature of technology on youth culture today.
Read More about Eve de Haan Here
Kim Vanessa Kortlepel: She is not even 25 and Kim has already
graduated in Law, completed a Masters in International Public Law
and founded her own jewellery brand, KVK73. Her designs are fresh
and colourful, inspired by her family and her experiences from her
childhood days. Kim is a talented designer, driven and determined,
and believes in never giving up.
Read More about Kim Vanessa Kortlepel Here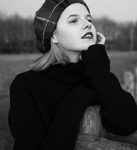 Hazel Hurley: Her photography is enigmatic and provocative. It makes you smile and it makes you think, and in occasions, it makes you cringe. At just 22 years of age, Hazel has already participated in a variety of exhibitions including shows at Henley Festival, Café Royal and Freud Bar… Hazel Hurley is an artist who knows who she is and perfectly reflects in her art the young culture of the times we live in.
Read More about Hazel Hurley Here
ARTIST OF THE YEAR AWARD
Beth Cullen-Kerridge: Beth is a celebrated sculptor who has firmly established her singular vision upon the contemporary art scene. She honed her craft producing works for Edwardo Paolozzi, Elisabeth Frink and Alberto Giacometti, before becoming a studio assistant for Mike Bolus and Sir Antony Caro. She has worked on projects with Sir Norman Foster on the Millennium Bridge, Richard Rodgers at The Tate, and a number of shows at the Venice Biennale. Her recent 16-foot-high Carrera 'Dhow Sail' marble sculpture installation for Dubai Opera received worldwide critical acclaim and in November 2017 Beth was awarded the 'Global art prize for sculpture'.
Read More about Beth Cullen-Kerridge Here
Alexandra Llewellyn: After years of studying and training, Alexandra opened her Design Studio in 2010, in which she creates custom-made games tables and boards, all made in the UK and all of which can be personalised or bespoke commissioned. Alexandra's designs are owned by clients such as Sir Richard Branson, Elle Macpherson, Mark Ronson, Paloma Faith… and even Royalty! She fell in love with backgammon as a child in Cairo… as she strolled through the streets with her step-grandfather.
Read More about Alexandra Llewellyn Here
Day-z: Enigmatic urban artist Day-z combines techniques learned from the Masters with current culture to create a signature style that fuses street and fine art. Some of Day-z's more mischievous antics include sticking up pieces on the Tate Modern and taking on parking wardens with her celebrated 'parking ticket' sticker. Day-Z had a hugely successful first solo show in 2017 selling the vast majority of all of her original works and prints.
Read More about Day-z Here
INSPIRING PERSONALITY AWARD
Dame Jessica Ennis-Hill: In her 20 years career as an athlete, Jessica
became one of the UK's most successful track and field sports personalities in
our history. Now retired and mum of two, Jessica continues inspiring girls up
and down the country with her work as Ambassador of the Sheffield Children's Hospital, the Weston Park Hospital, Comic and Sport Relief and Fashion
Targets Breast Cancer.
Read More about Dame Jessica Ennis-Hill Here
Kamin Mohammadi: Kamin Mohammadi is an author, journalist, broadcaster and public speaker. Born in Iran, she and her family moved to the UK during the 1979 Iranian Revolution. Her journalism has been nominated for an Amnesty Human Rights in Journalism award in the UK, and for a National Magazine Award by the American Society of Magazine Editors in the US. She has authored two books and has spoken on Iranian issues at universities, conferences and peace events. An avid commentator, she has appeared on many radio programmes in the Uk and abroad, taken part in the BBC television documentary Iranian Enough? and helped to write and co-present the BBC World Service's three-part radio documentary Children of The Revolution.
Read More about Kamin Mohammadi Here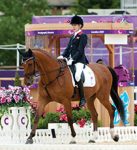 Sophie Christiansen: Born with cerebral palsy, at 6 years of age Sophie
started to ride for rehabilitation reasons. By 2016, She had 4 successful Paralympics under her belt and had become Britain's first triple gold
medallist at the Paralympic Games. She has received an MBE and OBE
and in 2015 won a Women of the Future Award for her 'ferocious
determination to succeed'.
Read More about Sophie Christiansen Here
CONSERVATION & SUSTAINABILITY AWARD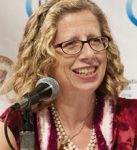 Inger Andersen: As Director General IUCN, Inger brings passion for conservation and sustainability with more than 30 years of experience in international development economics, environmental sustainability and policy-making, as well as in designing and implementing projects and generating on-the-ground impact. She has played a key role in supporting riparian countries on international water management and hydro-diplomacy. Prior to joining IUCN, she held various leadership roles at the World Bank and at United Nations.
Read More about Inger Andersen Here
Dr Vreni Häussermann: As as a marine zoologist, Vreni has spent the last 20 years of her life studying the biodiversity of the Chilean Patagonia aiming at its sustainable use and conservation. Since 2003, she is the Scientific Director of the Huinay Scientific Field Station in Patagonia. Part of Dr. Häussermann's vast amount of work is to advise both NGOs and the Chilean government on matters
of conservation and marine resource management.
Read More about Dr Vreni Häussermann Here
Caroline Scheufele: Caroline joined the family business, Chopard, straight after finishing her studies. She brought change and innovation, which in the last years culminated in making Chopard the most sustainable jewellery brand in the world, working with the Alliance for Responsible Mining (ARM), using only Fairmined certified ethically sourced gold as well as sustainably sourced opals and emeralds. She founded the Green Carpet Challenge as a benchmark against which brands can measure themselves, showing a commitment to ethical social and environmental behaviour in the workplace and through supply chains.
Read More about Caroline Scheufele Here
PHILANTHROPY AWARD
Olga Murray: Olga founded the Nepal Youth Foundation in 1990 to help impoverished children in Nepal and free young girls from slavery.
Over the decades, she has helped hundreds of thousands of children
and raised millions for new schools, nutritional centres and feeding clinics.
Her work is globally recognised; even Ophra Winfrey made a
tv show about her!
Read More about Olga Murray Here
Suzanne Ruggles: Suzanne founded Full Circle Fund Therapies with the
goal to preserve the human spirit by providing a compassionate, professional
and supportive care for people living with a life-threatening condition and its medical treatment. Since its inception in 2000, they have helped over 7,000 people, most of whom are battling cancer and genetic conditions such as Sickle Cell Disease.
Read More about Suzanne Ruggles Here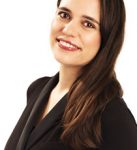 Lise Pape: Straight after graduation, Lise immersed herself in a
project that is changing the lives of thousands of people in the UK.
She founded Walk With Path in 2014, to create products like Path
Finder and Path Feel which help improve balance and make walking
easier for sufferers of conditions as devastating as Parkinson's
and Multiple Sclerosis.
Read More about Lise Pape Here
LIFE ACHIEVEMENT AWARD
Christiana Longarini: Christiana is a sensible, sensitive, family oriented woman with a highly developed sense of ethics, solidarity and welfare. Known professionally for her innovative and creative approach to business, she was called to run the VSY shipyard which she transformed in a very short time into an ethical construction specialist, leading the sustainability argument in the yacht building industry.
Read More about Christiana Longarini Here
Koo Stark: Koo Stark is a writer, teacher, actress and most importantly, a photographer. She is also a long-time student of HH the Dalai Lama, whose friendship and teachings gave Koo the insight to meditate on the potential of capturing the beauty of life through photography and using the medium as a means of non-verbal communication. Harassed by paparazzi for many years, she initiated legal actions that would end up in the creation of the law on privacy in this country.
Read More about Koo Stark Here
Harriet Harman MP: She is the longest-serving female MP (since 1982) and has been politics' most prominent champion for women's rights, introducing the National Childcare Strategy, All Women Shortlists, the Equality Act and changing the law on domestic violence.
Read More about Harriet Harman Here