From 19th September to 19th October 2019 The Beaux Gallery will be hosting a major exhibiting of four of Britain's greatest champions of the British Modernism movement. The exhibition shows how these artists revolutionised British art, enabling visitors to see a comprehensive retrospective of some of their greatest works.
Sir Terence Ernest Manitou Frost (13 October 1915 – 1 September 2003) was an abstract artist, who worked in Newly, Cornwall. Frost was renowned for his use of the Cornish light, colour and shape to start a new art movement in England. He became a leading exponent of abstract art and a recognised figure of the British art establishment.
William Scott CBE RA was a British artist, known for still-life and abstract painting. He is the most internationally celebrated of the 20th century Ulster painters. George Peter Lanyon (8 February 1918 – 31 August 1964) was a Cornish painter of landscapes leaning heavily towards abstraction. Lanyon was one of the most important artists to emerge in post-war Britain.
Patrick Heron CBE (30 January 1920 – 20 March 1999) was a British abstract and figurative artist, critic, writer, and polemicist, who lived in Zennor, Cornwall. Heron was recognised as one of the leading painters of his generation. Influenced by Cézanne, Matisse, Braque and Bonnard, Heron made a significant contribution to the dissemination of modernist ideas of painting through his critical writing and primarily his art.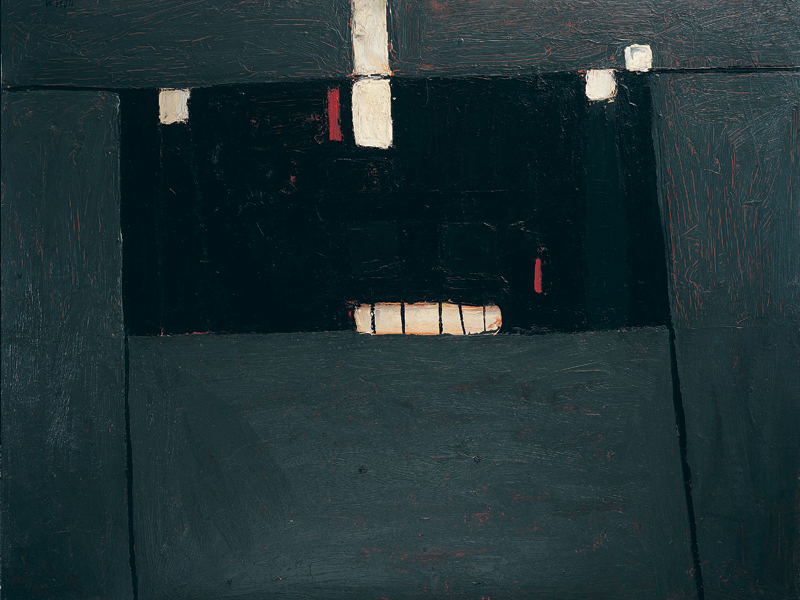 Heron's artworks are most noted for his exploration and use of colour and light. He is known for both his early figurative non-figurative works, which over the years looked to explore further the idea of making all areas of the painting of equal importance. His work was exhibited widely throughout his career and while he wrote regularly early in his career, notably for New Statesman and Arts New York, this continued periodically in later years.
What is British Modernism it marked a strong and intentional break with tradition. The break includes a strong reaction against established religious, political and social views. Modernist artists believed that the world was created in the act of perceiving it, and that is what and how they perceived it, almost like a religion.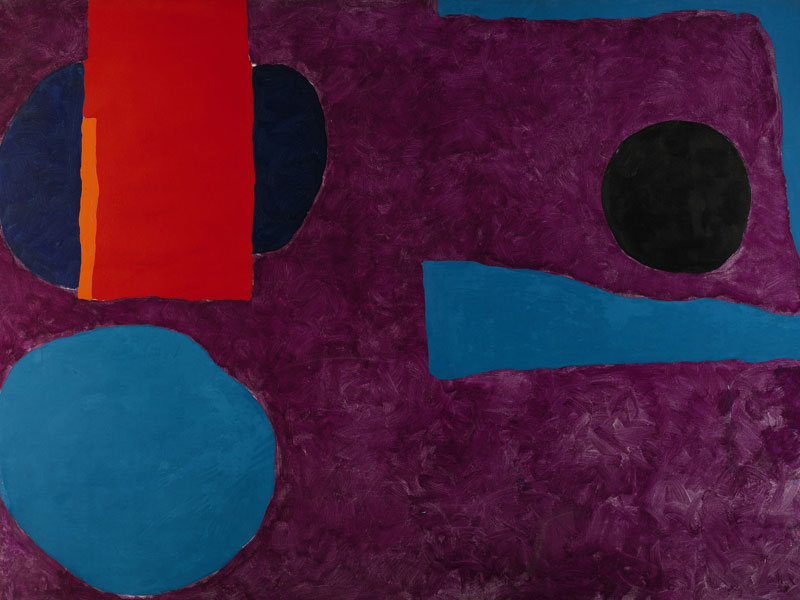 These four incredible artists worked through the harsh times of post-war Britain. All were associated with the famous St Ives School of Art and were the pioneers of the British abstract movement. The Four Giants of British Modernism will show how these abstract works were based on figurative ideas yet sought to highlight the expression of the use of the paint itself.
As well as influencing each other, these four artists went on to influence an entire generation. This show will exhibit works of these artists side by side to clearly demonstrate the connections between them, and powerful each of these artists were on each other's styles.
Beaux Arts Gallery. 48, Maddox Street W1S 1AY
 www.beauxartslondon.uk