13th April – 27th October
Words: Victoria Macmillan Bell
Dale Chihuly, crafter of extraordinary glass sculptures is back at the Royal Botanic Gardens, Kew for the 'Chihuly at Kew: Reflections on Nature' exhibition, on display until the end of October this year.
It's also the 260th anniversary of these historic gardens on the banks of the Thames and the April sun is throwing a beautiful spotlight on the whole show with eye-popping colours, shape and form.
With a career spanning 50 years, Chihuly is known for his fantastical installations that have appeared in hundreds of museums, gardens and cities around the world.  The intricacy of his work close-up is breathtaking.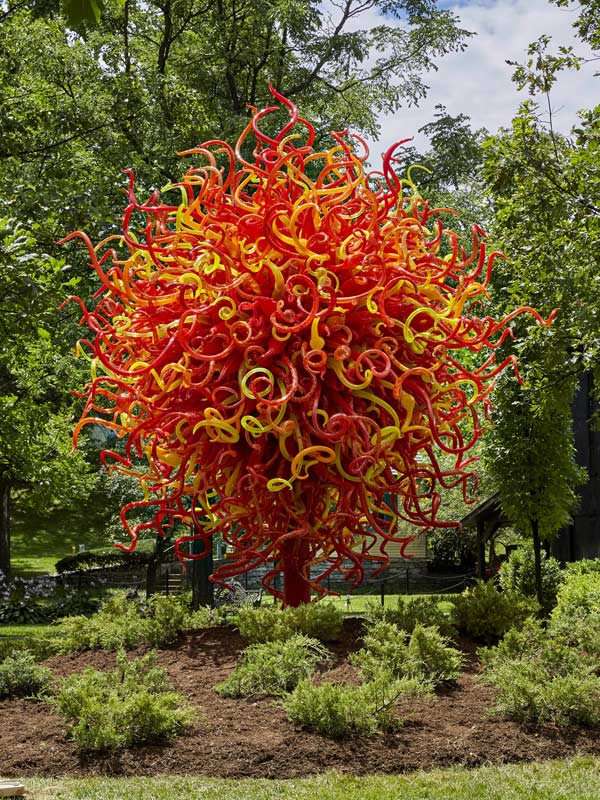 At Kew's busiest entrance, Victoria Gate you'll spot the Sapphire Star, shards of glass like a celestial object exploding, mind-blowingly beautiful. Further on, red hot pokers soar up out of a bed of huge tulips and from here across to the Temperate House where inside you'll find myriad ferns – real and blown glass, amongst a plethora of larger pieces and all seamlessly 'growing' amongst nature's botanical bounty.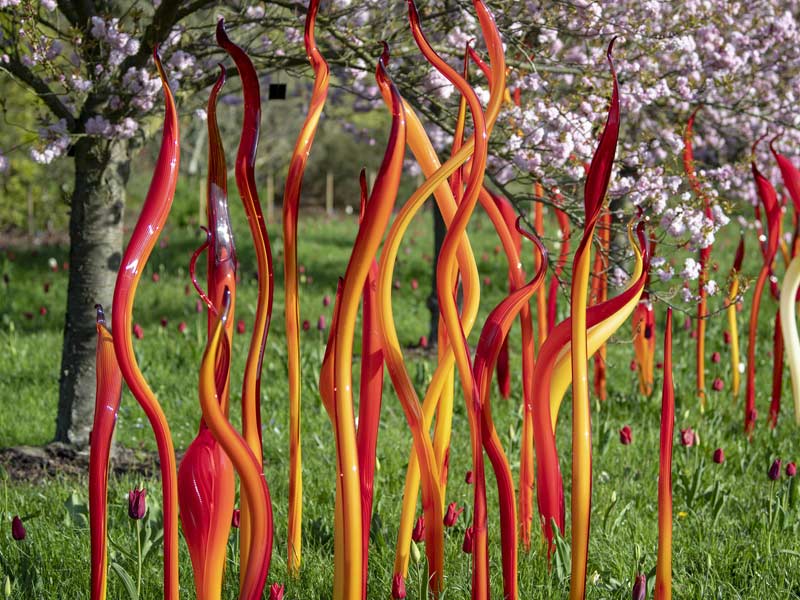 •
This year, the exhibition is sponsored by DS Automobiles, the premium arm of the PSA Group – created off the back of Citroën's iconic car launched at the Paris Motor Show in 1955; they're putting the brand amongst the premium big guns of Audi, Mercedes and Jaguar.
•
New to the market here is their smaller luxury compact SUV, the DS 3 Crossback.  From 2025 their model line up will be fully electrified including their forthcoming DS 3 Crossback E-TENSE BEV (Battery Electric Vehicle), to give it its full name.
•
In the meantime we have the Ultra Prestige PureTech petrol 155, available as an automatic only for our test.
•
Flush door-handles pop out smoothly to greet you as you approach without pressing a thing – the design team have used their every whim putting this car together, nips, curves, tucks and more.
•
All the surface entertainment outside – that continues inside, this is a very busy car.  Lots of buttons to operate air con, heated seats, music et al housed in diamond shaped metal trim on the dash surrounded by soft touch cushioned Nappa leather – the seats are nicely cushioned and supportive too thanks to a high density foam.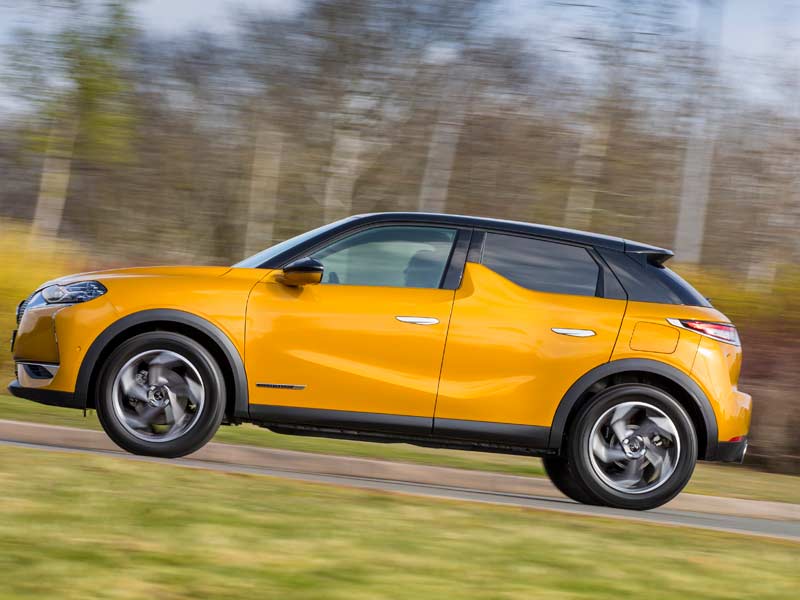 •
Head up display is on board and for those of us not used to having a Perspex screen in our eye line with driver information projected onto it, it doesn't get in the way – nice to have your phone charged wirelessly too.
•
Ride quality is good, being behind the wheel is a comfortable place to be and once you've got used to where everything is, the DS3 will carry you effortlessly from A to B as it did with us through urban traffic and with decent performance too. From £32,450
•
Back to Kew Gardens and the vibrancy of the Chihuly glass exhibition which, when seen at night, lit up in all its kaleidoscopic colours must be quite something.  Really worth seeing, day or night.
www.dsautomobiles.co.uk
www.chihuly.com
www.kew.org/read-and-watch/reasons-to-come-to-chihuly-kew