Banksy has arguably become the most popular graffiti artist of our time. Satiric and thought-provoking, this mysterious genius has been shocking and delighting society in equal measure for the last three decades.
This exhibition brings together over 70 original works gathered from private collections across the globe, including the rarely before seen Brace Yourself – featuring a dodgem riding Grim Reaper – alongside iconic favourites such as Girl with a Balloon and Rude Copper.
The Art of Banksy is the world's largest touring exhibition of authentic Banksy artworks, featuring prints, canvasses, sculptures, screen prints and limited-editions mainly dated between 1997 and 2008. The producer of the show, Michel Boresma, said about Banksy, "An artist made by the people, for the people, and perhaps one of the most powerful artists of a generation."
Banksy combines his dark humour and satirical wit with his unique stenciling technique to create powerful artworks that respond to current social and political issues…
In true Banksy style, The Art of Banksy is not authorised or curated in collaboration with the artist, and like the elusive man himself, the vast 12,000 sq ft underground exhibition space is hidden in plain sight, right at the heart of Seven Dials, Covent Garden.
Rude Copper was Banksy's first print released in 2002 inspired by the 2000 Terrorism Act, which gave police officers the power to stop and search without suspicion…
The show has travelled to Melbourne, Amsterdam, Istanbul, Tel Aviv, Auckland, Toronto, Miami, Gothenburg and Sydney, welcoming over 750,000 visitors worldwide. Together with the art, visitors will enjoy reading some of the sharpest quotes by the enfant terrible of urban art, which to me are a great way to help get into his mindset and his view of society.
From the works on display, it is impossible not to be immediately drawn to the infamous Brace Yourself, which made headlines in 2010 when it was gifted by Banksy to a band, previously known as "Exit Through the Gift Shop", in exchange for the rights to their name. The vast 245 x 182cm piece – one of the largest ever created by Banksy – has been mostly hidden away behind closed doors since its creation over a decade ago.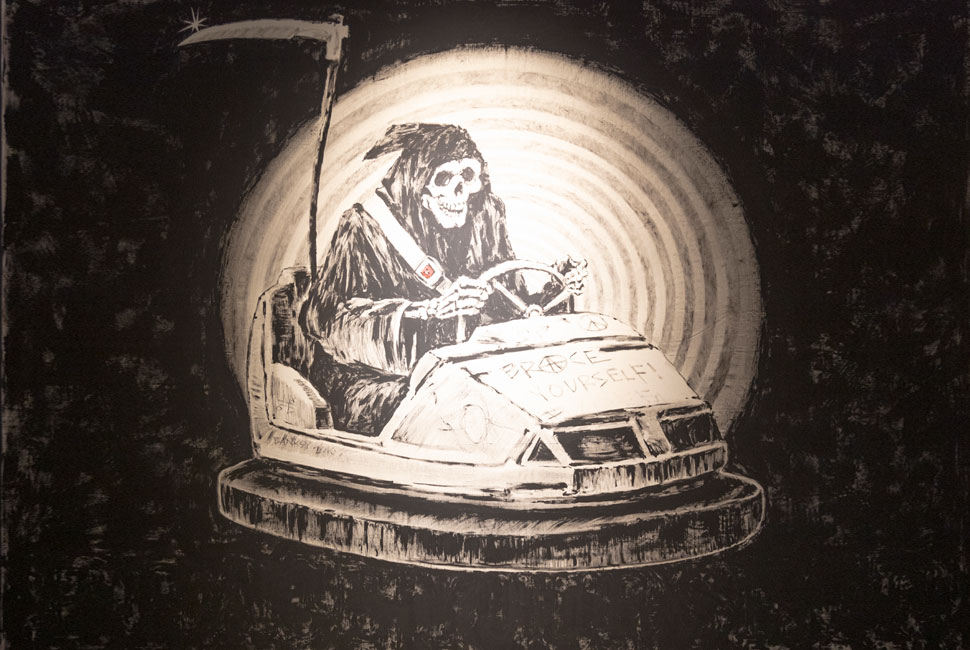 The Art of Banksy has partnered with nearby Mercer Street Hotel for a unique afternoon tea package that is available to round off a visit to the exhibition. For more information or to book tickets , visit: artofbanksy.co.uk
The Art of Banksy is supported by the global cryptocurrency company Luno. www.luno.com
Opening picture: HMV, by Banksy, early 2000s.
Words: Julia Pasarón