As the early morning alarm sounds following yet another Christmas party, I begrudgingly roll out of bed and head towards my lifesaving coffee machine. My personal choice of caffeine-supplying device is the Lavazza A Modo Mio SMEG (£249). SMEG combines cutting-edge technology and unique design in a slick espresso maker that delivers authentic Italian coffee.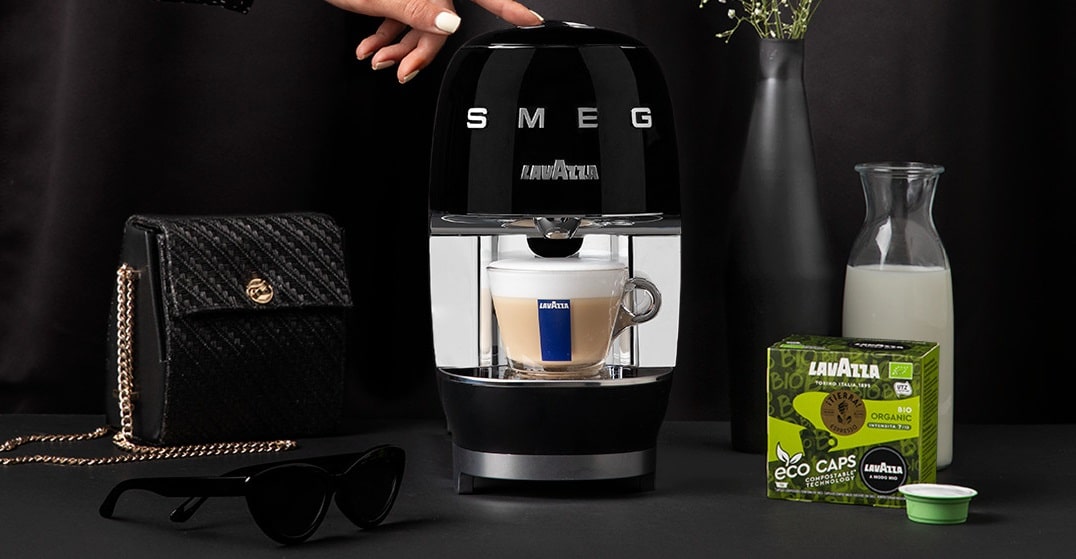 Lavazza has collaborated with SMEG to create the most stylish and delicious home coffee experience.
Dead easy to use and with two pre-dosed and programmable coffee settings, this machine delivers both espresso and milk-based recipes with the kind of quality that if I close my eyes, makes me feel I am in Italy. There is a choice of three colours: black, red and cream. This glamourous addition to any kitchen is your perfect ally to combat a seasonal hangover or perk you up on a cold winter morning. You can buy it HERE.
Having been revived with coffee, I set out for the office sporting my new Bowers & Wilkins Px8 McLaren Edition Headphones (£699), specifically created to celebrate the partnership between these two luxury brands, both famous for pushing the boundaries in their respective fields. Since 2015, Bowers & Wilkins, one of the world's most respected audio brands, has been responsible for the development of the high-performance audio systems found in McLaren's supercars and hypercars.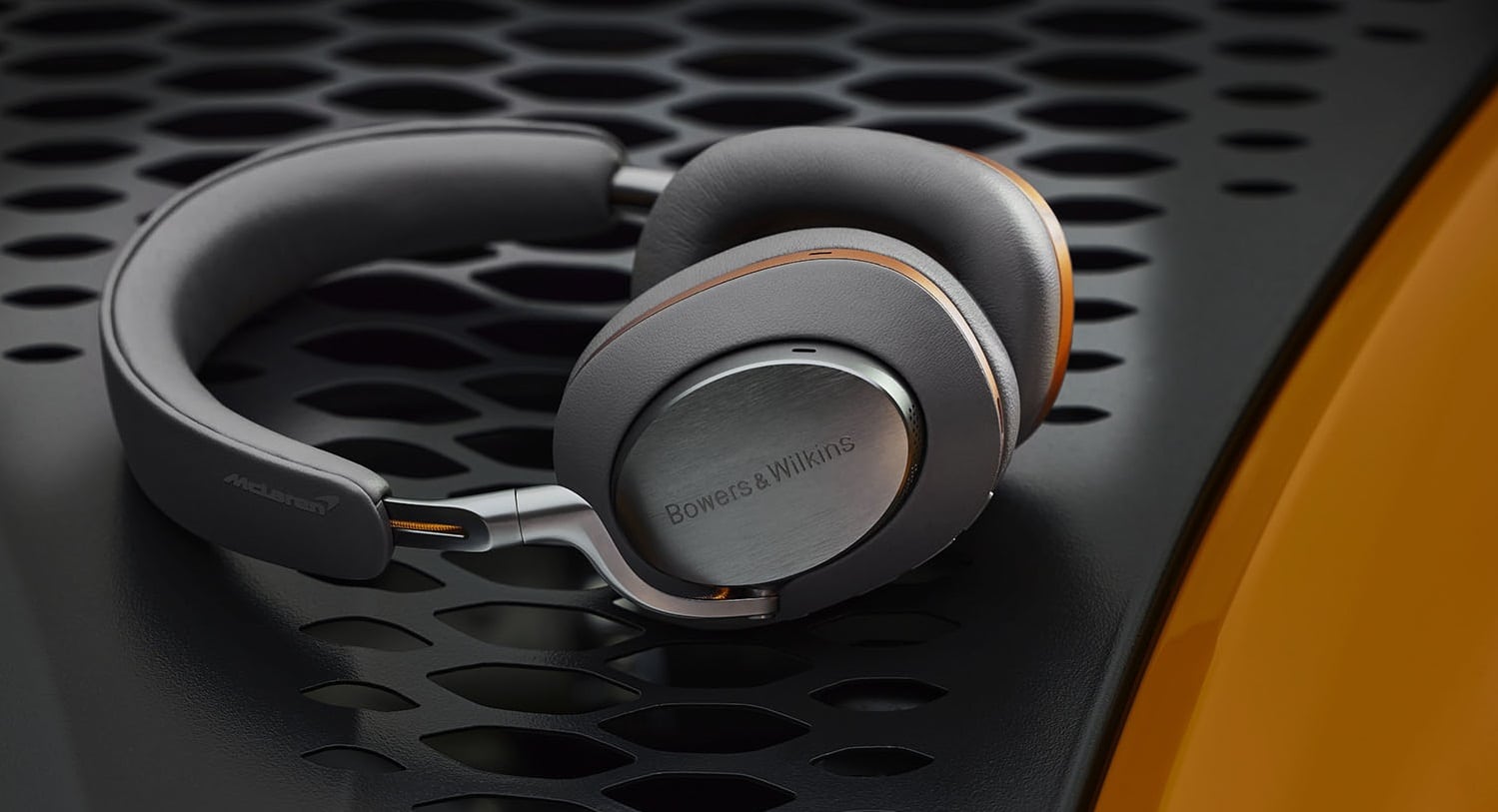 The Px8 McLaren Edition features a Galvanic grey finish and Papaya orange highlights, the latter inspired by the colour that originated on founder Bruce McLaren's early racing cars.
Apart from delivering stellar sound quality and the obvious cool element, the McLaren Edition Px8 also stand out for their outstanding detail, resolution and spaciousness thanks to all-new bespoke 40mm Carbon Cone drive units (Bowers & Wilkins's signature technology) that are carefully angled inside each earcup in such a way that when I wear them, I feel completely immersed in the music, as if I was in my own concert hall. In my opinion this is the best sound quality I've ever experienced in a pair of wireless headphones. Buy them HERE.
On arriving home after a hard day at work, I love to indulge myself with a glass of wine. I am quite the sybarite, so in order to make justice to my wine of choice, I normally decant it. This is a way to get some air into the wine and encourage the opening up of the flavours and aromas. The problem is that this process – depending on the wine – can take anything between 30 minutes and two hours and I most definitely don't want to wait that long.
With Aveine, you don't need any oxygen capsules or chemicals. This clever aerator uses air pumps that take in ambient air. To charge it up, place it on its base and plug it in. Done.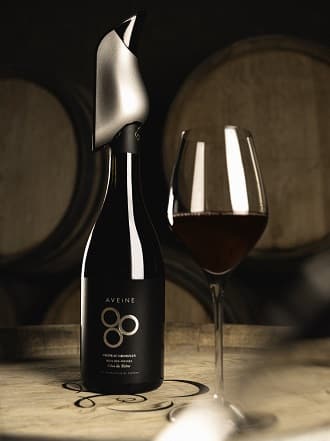 The best solution I have found is Aveine's Original Aerator (£399), which instantly reproduces the effects of up to 24 hours of aeration. This super clever device allows you to select the number of hours of aeration your wine would have needed (there is a guide for it), and the aerator will add the right amount of oxygen in no time at all. I know it sounds like magic, but it works. You can buy it HERE.
Wine in hand, it is time to chill on my sofa listening to some of my favourite music. Recently, I discovered the Beolit 20 by Bang & Olufsen (£499), a powerful and portable bluetooth speaker which offers an impressive battery life (eight hours) and has a wireless charging pad where I can put my phone to top up the charge. Like anything Bang & Olufsen does, this is not just any speaker, this is 240 watts that you can feel and adjust to your taste directly in the B&O app. The fully customizable equaliser and quick pairing feature lets you control how you listen with just a few taps. For me it is deep, thumping bass and crisp, clear highs with balanced mids. Basically, the Beolit 20 punches well above its weight.
With a combo of powerful amplifiers and drivers – including a wideband woofer for rumbling lows, Beolit 20 gives your music the presence it deserves.
Beolit 20 cleverly adapts its tuning to its surroundings to deliver an exceptional music listening experience in any position, in any room. It is also the first speaker in the consumer electronics industry to receive Cradle to Cradle Certification®, a globally recognised accolade for products that are safe, responsibly made, and help to power the circular economy. You can buy it HERE.
Last… something I've been dreaming to try since I saw it in Lake Como last spring and that I would definitely learn to use if I was to spend my Christmas in a tropical destination: the Fliteboard (Price depends on configuration). This is simply too cool for school. A kind of electric-powered board that allows you to glide over water with the feeling of flying as it can pick up a speed of over 20km/h without the need of waves or wind. The board hovers around 70cm above water and the speed is determined by a hand-held Bluetooth remote control The first one was launched by an Australian company in 2018 and since, it has been continuously developing new technology, with its latest iteration being the Series 2.2.
Fliteboard has several versions to cater for beginners and experts alike. Emission free, wake free and virtually silent, Fliteboard has become the must-have toy for water sport fans all over the world. You can check it out at Selfridges in London and buy HERE.