Founder of Full Circle Fund Therapies was founded with the goal to preserve the human spirit by providing a compassionate, professional, supportive care for people living through the turmoil that accompanies a life-threatening diagnosis and its medical treatment. Since its inception in 2000 they have helped over 7,000 people, most of which are battling cancer and genetic conditions such as Sickle Cell Disease.
Mostly based out of St George's Hospital, London, the team consists of 11 highly trained individuals who provide a range of therapies including infant massage, reflexology, clinical massage therapies, relaxation training, reiki and hydrotherapy. Full Circle Fund Therapies are also currently developing a research arm to the charity which will be able to better ascertain where this type of therapy can be most effective.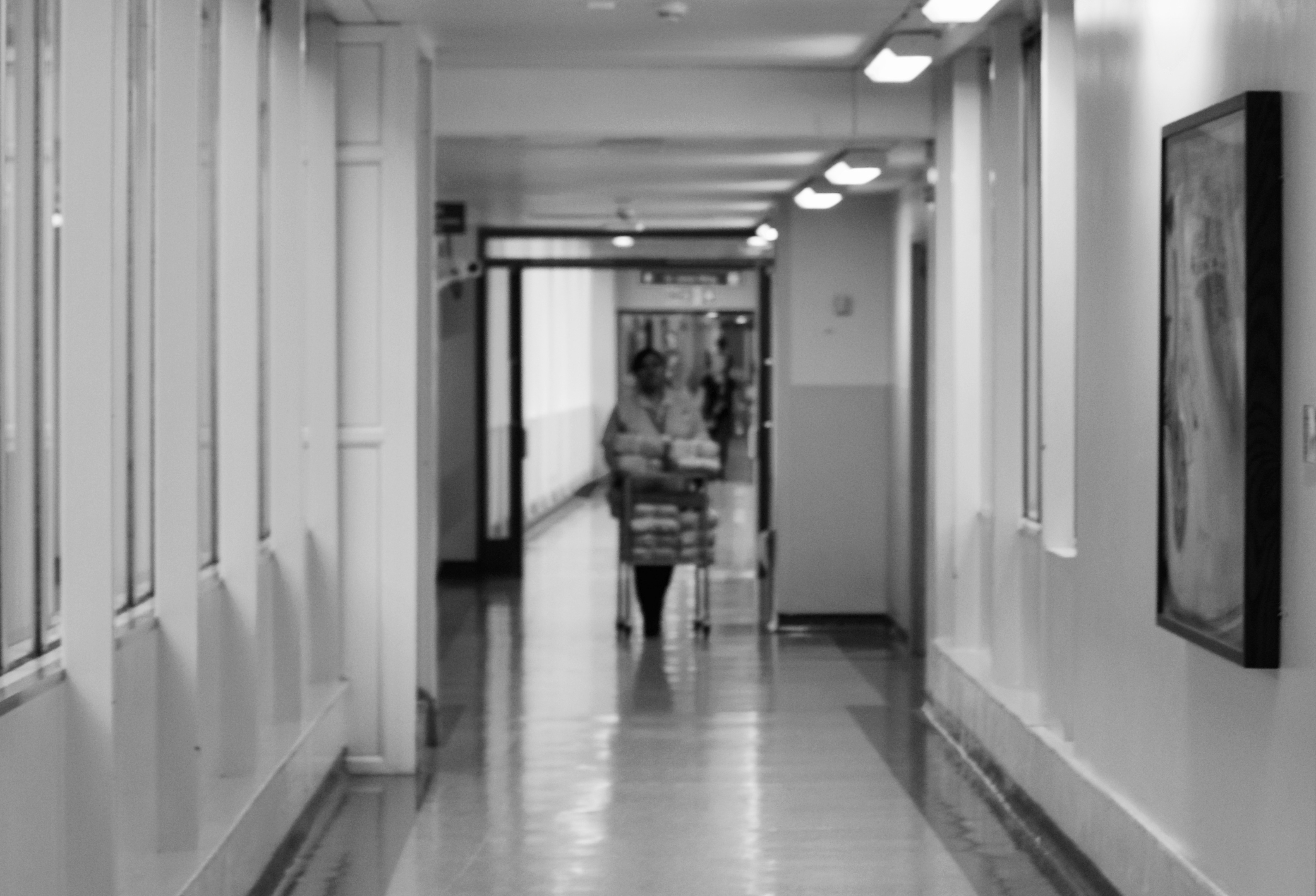 Suzanne originally studied Business, Finance and Law before starting her own London based design company. Following a diagnosis of Lupus in 1996 she realised the benefit of complementary therapies in helping cope with her illness and its symptoms. In 2000, Suzanne Ruggles was asked by a senior haematology and bone marrow transplant nurse at St George's Hospital to develop a supportive therapy service for leukaemia and transplant patients. In those days there was no support for haematology patients who were in isolation rooms for weeks and often months at a time coping with chemotherapy and its side-effects, radiation and bone marrow transplants.
Suzanne very quickly saw it was urgently needed to expand the service to include another patient group whose inherited pain condition is both life-threatening from birth and incurable. With the early support of haematology consultant Dr David Bevan and Professor of haematology Dr Ted Gordon-Smith, Suzanne developed one of the UK's leading supportive therapy programmes. In 2003, whilst battling bacterial meningitis, Suzanne realized she wanted to do more for people facing the misery of extreme ill-health. After years of studying, In 2014 she achieved a Master of Science in Health Science from St. George's Hospital Medical School-University of London
To meet the growing demand and as a stepping stone to being an independent charity Suzanne founded Full Circle Fund within the Hospital Charity before finally launching Full Circle Fund Therapies as an independent charity in 2015. Suzanne has high hopes for the future. The five-year plan includes – researching further the benefits of this holistic approach to medicine and establishing more complex services in other hospitals including highly clinical areas i.e. neurosurgery or paediatrics.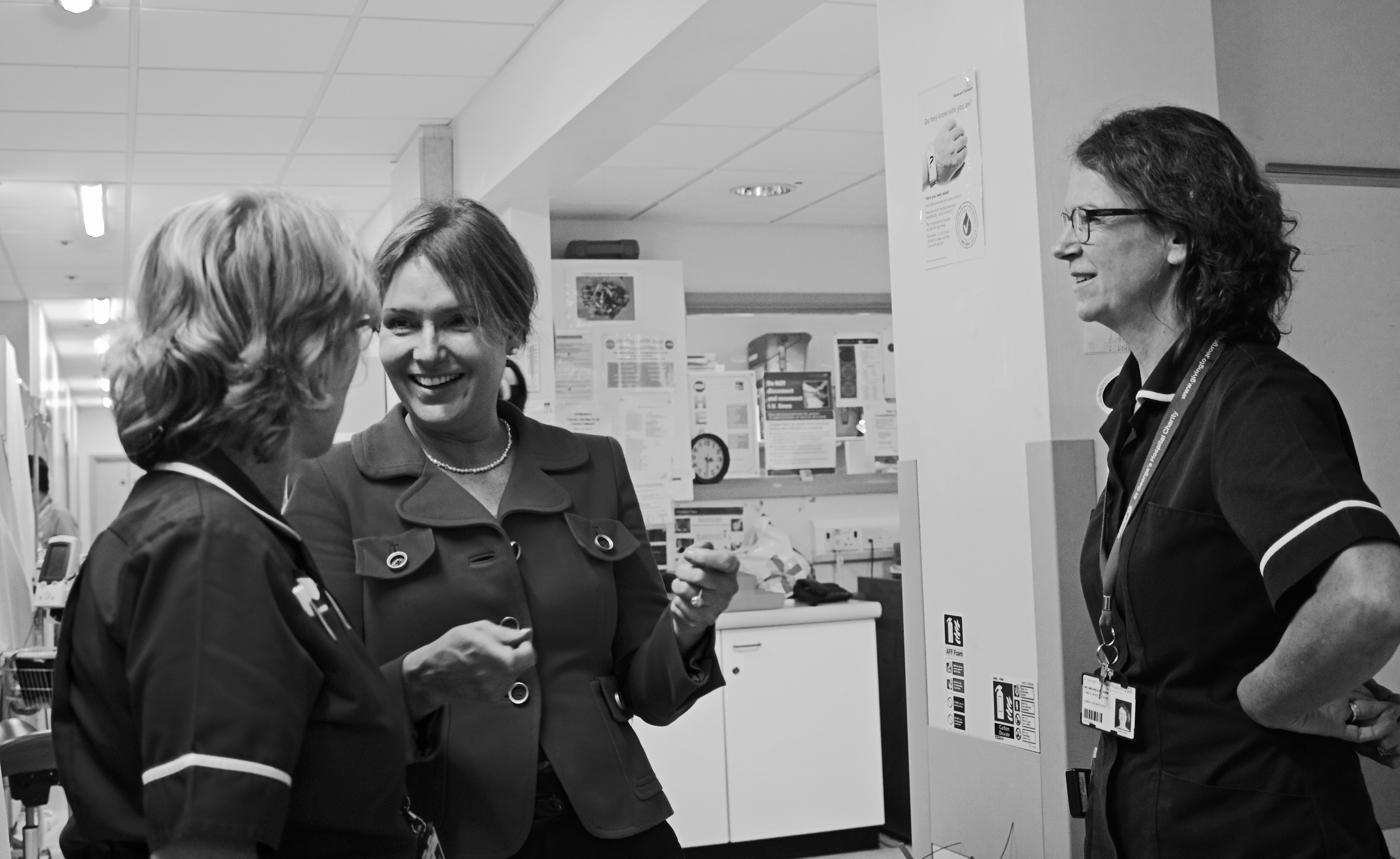 Q: Please Suzanne, tells us a bit more about how Full Circle works please.
A: We work to support the 'whole person' with a life-limiting illness not just the diagnosis, symptoms or side effects. We believe it is essential to preserve the human spirit and we achieve this in the most complex clinical areas through evidence-based therapies.
For very sick young children it is vital to help preserve the bond between child and parent during often very long, distressing and uncertain periods of hospitalization. Time is precious, and more important for these little ones is that their early experiences of life are not just a traumatic experience of pain [multiple operations, frightening, invasive treatments…] but that they and their parents can together find a sanctuary. We do this through Full Circle's team of dedicated practitioners, supported by a team of nurses and consultants.
Full Circle is at the forefront of a movement to bring compassionate care to support life-limited individuals. We are a movement that includes consultants, professors, senior nurses and physiotherapists. Full Circle provides highly skilled practitioners to deliver a programme of safe, effective integrated medicine approaches based on studies to reduce anxiety and improve sleep amongst other important outcomes which we will begin researching in the coming year. Our award-winning hospital projects work in some of the most complex areas in the NHS such as intensive care, bone marrow transplantation and paediatric medicine. We work through referrals received from clinicians and nurses.
Q: How difficult was it to start Full Circle? Which were the main obstacles you faced?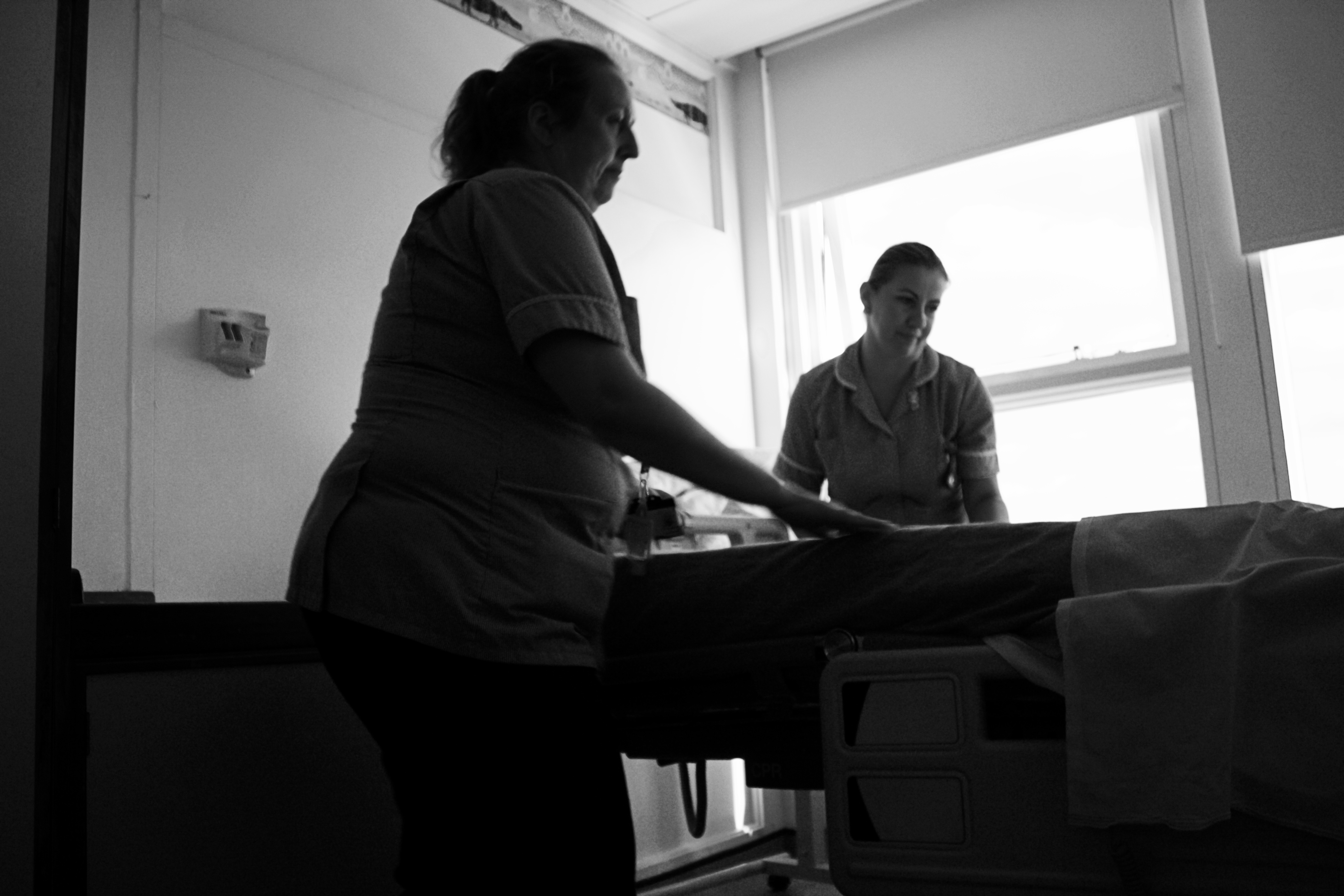 A: the journey began almost 17 years ago; it was a pioneering project for the Haematology Department. We were initially supported by senior nurses and two world authority consultants (Professor of Haematology, Prof. Edward Gordon-Smith, and Dr David Bevan, world authority on sickle cell disorder). They understood the importance of supporting the whole person. Some other doctors in those early days were sceptical about our approach. Our adult patients were very sick, often for months at a time and for example those with blood cancers undergo months of chemotherapy and are totally confined to an isolation room for weeks at a time. Chemotherapy is very harsh physically on the individual. The side effects can be extremely debilitating – nausea, vomiting, diarrhoea, pain, nerve damage…– . Sleep is often severely disrupted, which we believe is an area of great importance, is an unmet need and one which our interventions have been found to significantly improve.
Because of the support from Dr Bevan we were asked to support his patient group– those with Sickle Cell Disorder [SCD], a life long genetic illness which causes serious, life-threatening pain crises from childhood. My patients have called it a 'life sentence' of a disease. It impacts on every part of life as sufferers can spend many weeks and months in hospital each year. It cuts across childhood, school, and reaches into and cuts across adult life. Dr Bevan felt that there was an ethical reason to continue to try to find ways to help his patients cope with this life long illness. Our project for SCD was the first of its kind in the UK. One year later Dr Bevan nominated us for the highest award in the NHS – the Exceptional Award. We have just won vital funding from Wandsworth's Grant Fund to reach children and teenagers with SCD to support them with strategies to cope with this illness through childhood.
Our project in paediatrics started in 2006. We were able to develop the service with valuable seed funding from Directline PLC and recruited a therapy-trained physio for a two-year project which included a pioneering project in evidence-based infant massage [based on the research of DrTiffany Field]. Our project won its second NHS Award – for Paediatrics, in 2016.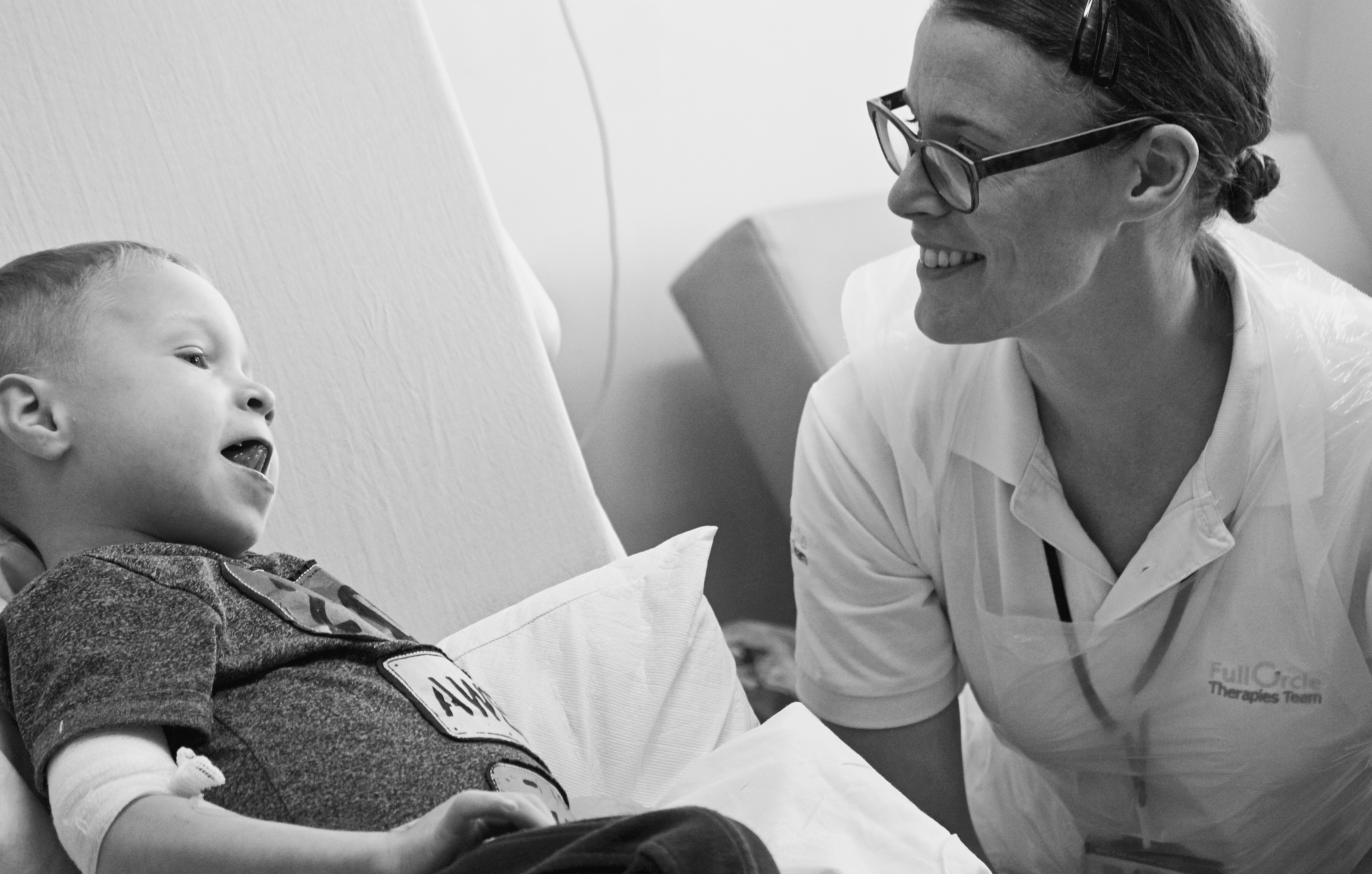 Q: What are the challenges for the future?
A: Funding! We are committed to not only pioneering our service into the complex areas of highest need, we also have a research aim, with a high-level research team made up of leading clinicians and researchers. Currently, we are talking to three other hospitals keen to have our services. We are at the tip of the iceberg of the need, both for patients and for the NHS. We are constrained only by funding in order to roll the Full Circle model to more hospitals. At St George's, our home for the last 17 years, our ground breaking projects include
• blood and lymphatic cancer patients with chemotherapy-related nerve damage,
• cancer patients chemotherapy and bone marrow transplantation,
• Sickle Cell Disorder – from childhood through adolescence to adulthood [pilot funded by Wandsworth Grant Scheme],
• intensive care / cardiac intensive care / neuro intensive care,
• paediatric medicine:
• infants born prematurely following multiple operations and support for their families
• adolescents with Mental Health disorders, including life-limiting eating disorders [pilot funded for one year by Wimbledon Foundation]
• neurosurgery – children with brain tumours /paralysis, our input is on rehabilitative support following surgery.
Q: How can somebody ask for help from Full Circle? What conditions must they meet?
A: They would need to be cleared by their clinician and have the diagnosis of a life-limiting/ life-threatening condition. We need to have funding in place for each area and each hospital.
Q: If somebody wants to help/ get involved, what is the best way?
A: Through our website www.fullcirclefund.org.uk