When you visit Los Angeles, it's hard to imagine running out of things to do. At the top of the list for most people are exploring Hollywood, checking out the local beaches, enjoying all manner of fun bars and restaurants, and – of course – hiking up to the Hollywood sign for a photo or two. There are also plenty of popular options nearby, from visiting Joshua Tree for the outdoorsy type – and U2 fans – to checking out Palm Springs and its luxury resort-like atmosphere.
All of the above are for sure exciting options and to some extent, "musts" for first-time visitors but as it is the case with so many major destinations, there are many lesser-known activities and attractions dotted around the city of angels that make for a ton of fun. So in this article, we're looking past the traditional headliners and exploring a few unexpected options for your trip to Los Angeles.
If you've arrived in L.A. with high levels of stress and yoga is not your thing, you should try your hand at axe throwing. The activity has become very popular among locals and visitors alike, with LA AX representing a particularly large facility (with more than 38 indoor and outdoor targets). Golden Axe Co. is another excellent option, where you'll get the chance to choose between a traditional wooden axe or powerful, double-sided blades made of advanced alloys (they look like something out of a sci-fi movie).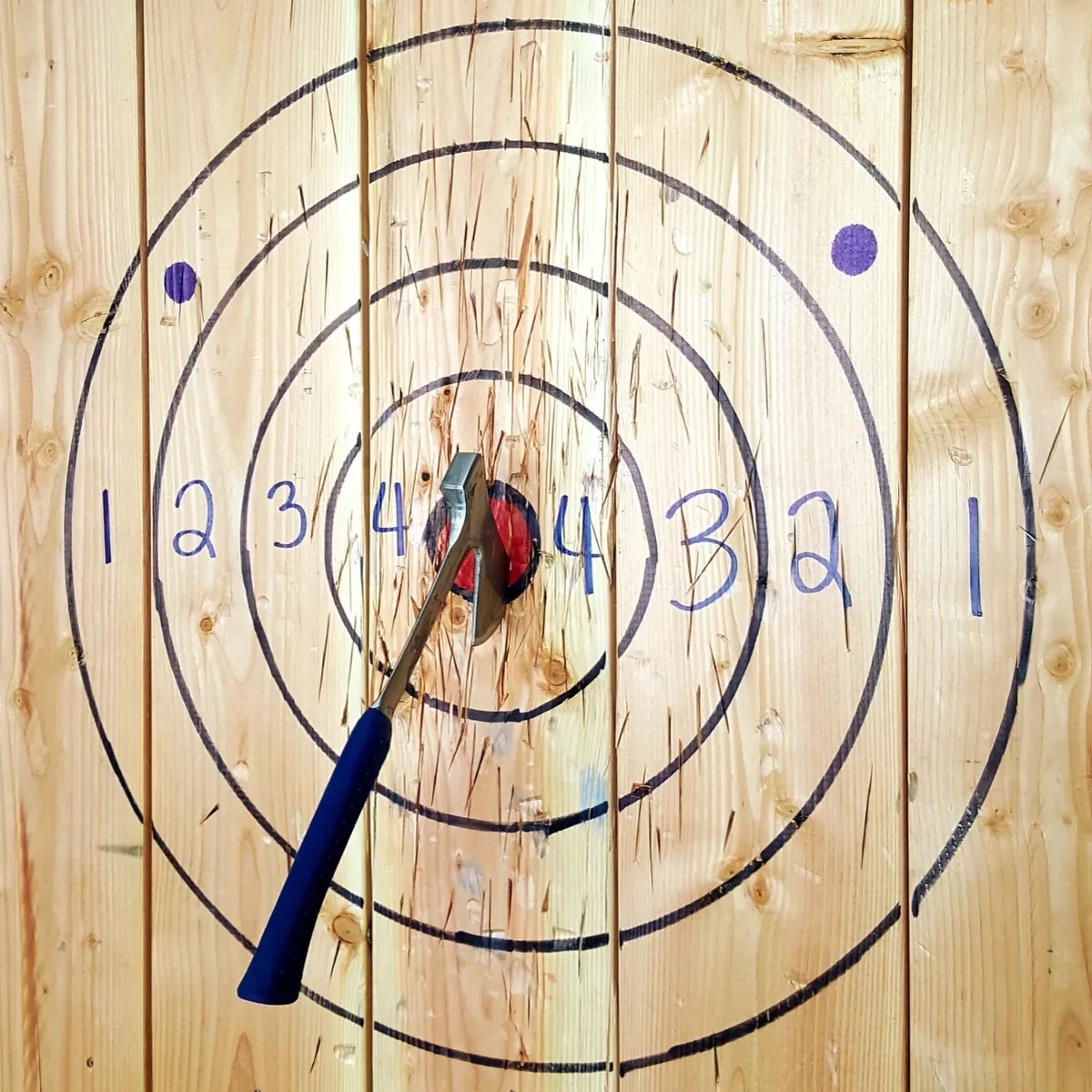 Golden Axe Co. prides itself in teaching you everything you need to know to become an ace at axe throwing in the safest environment.
At either spot, there are experts on hand to provide basic training and safety tips so you don't end up killing yourself and earn an entry to the Darwin Awards.
If throwing axes doesn't quite manage to reduce your levels of stress, then you might want to try something a little bit more intense… such as breaking things right, left, and center like in the movies. Smash plates, glasses or bottles with a bat or even better, grab a sledgehammer and obliterate a printer, why not?
Rage Rooms are places specially designed for such activities, providing visitors with protective gear and a variety of tools and – for lack of a better term – weaponry to choose from. Rage Ground is the go-to option for this bizarre but satisfying form of entertainment in Los Angeles and offers many variations, from throwing paint around a room to destroying a car, which can feel pretty rewarding after dealing with L.A.'s famous traffic jams.
There's a widespread perception that the gaming market is moving ever forward. Indeed, a PRS News Wire report on the size of the gaming market indicates that said market is now worth about $200 billion and cites trends like wireless tech, eSports, and game streaming as factors that will continue to propel growth. But while these factors are pushing gaming into the future, there are some places where retro holdouts remain intact, and L.A. is a very good example.
From Space Invaders to NBA Jam, retro video games are the craze, especially after the global success of the TV series Stranger Things.
For those who grew up in the '80s, there is a definitive nostalgia tinge to the whole retro arcade. Fans of craft beer and Asian cuisine should head to Button Mash, where they can enjoy these treats while playing on old pinball machines, or enjoying classic titles like Galaga or Mortal Kombat. Those who want a somewhat more modern "barcade" might consider EightyTwo, another pinball and arcade haunt specialising in side-scrolling beat-'em-ups (yes, they have TMNT and X-Men games!) and classics like Frogger, Centipede, and NBA Jam. As a review in Timeout L.A. said some years ago, "if ever there was a bar to geek out in, this one is it."
If you're looking for a different sort of gaming entertainment, you might just consider turning to poker. Many visitors may not realise that it is in fact legal to play in-person poker (for real money) in Los Angeles and, that accordingly, there are some excellent poker rooms to choose from.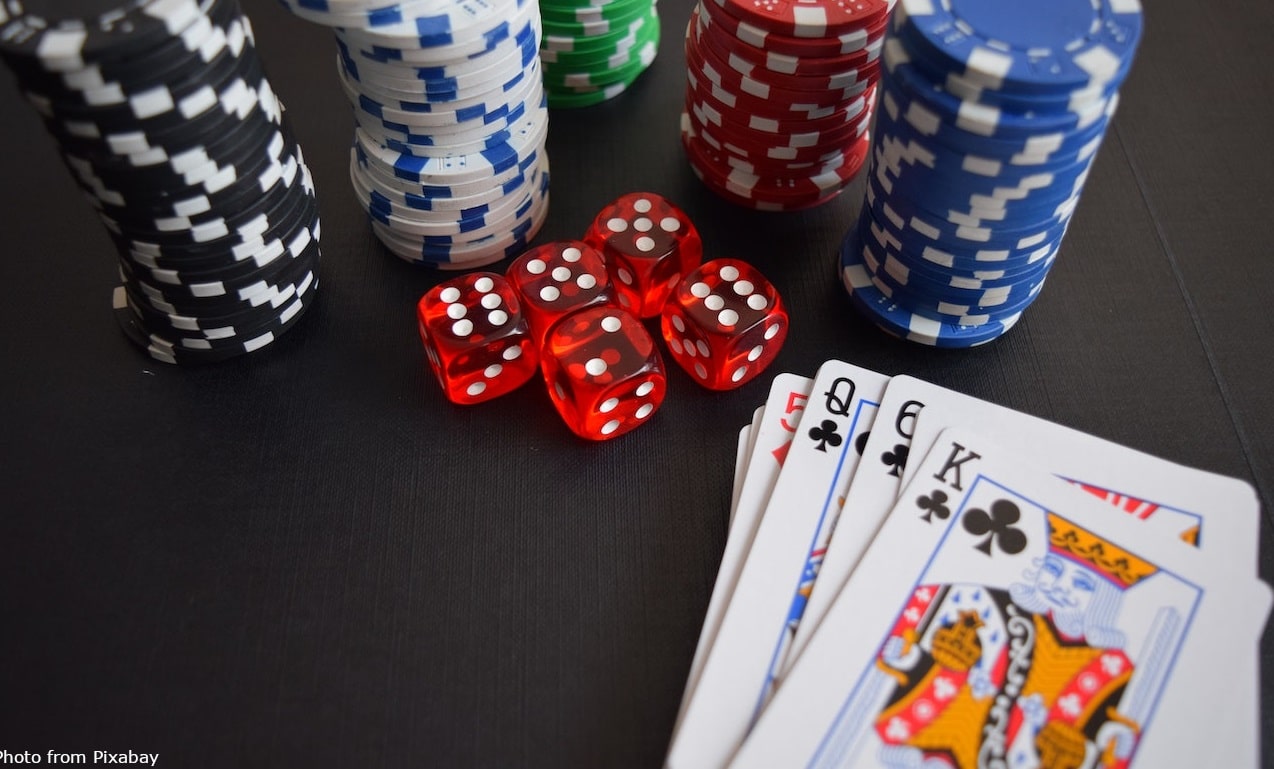 The Los Angeles poker scene is one of the most dynamic in the world.
First off, Hustler Casino is certainly among the best poker rooms in Los Angeles worth mentioning, as it's where beginners can find a friendly atmosphere and low-stakes games to dip their toes in with. More experienced players, meanwhile, may prefer The Bike, a traditional casino with one of the largest card rooms in the country (visited by poker fans from all around the world). For and even more professional experience, visitors should consider the Hollywood Park Casino, where poker enthusiasts can find a high-limit room, as well as daily tournaments.
Needless to say, Los Angeles is the beating heart of the American film industry, home to some of the biggest studios in the world. It's also where countless memorable on-screen sequences have taken place. Landmarks like Union Square and the Hollywood sign have appeared in films ranging from The Dark Knight Rises to Friends With Benefits, respectively. Countless recognisable houses from TV and film are in and around the city, with a piece on LA locations at TripSavvy highlighting homes from The Brady Bunch, Father Of The Bride, Nightmare On Elm Street, and Six Feed Under among prominent examples. And then of course there are places known for individual famous scenes, such as the Griffith Park, where the instantly iconic La La Land scenes in and around the planetarium were filmed.
Griffith Park, home to Los Angeles zoo, the Griffith Observatory and the Hollywood sign is a favourite location for the film industry.
As you may have guessed, the suggestion here is to travel to some of these destinations and recreate all-time movie scenes! It's an idea borrowed from a couple profiled at CNN, who have strived to capture scenes on set locations around the world (including Los Angeles). It's a really fun idea, and even if you don't have the same commitment to the bit, it's at least worthwhile to get some Instagram photos at some of these spots!
We hope these suggestions will enrich your trip to L.A. Like many big cities, it's a place where the traditional highlights make for a great experience, but where there's also a whole lot more to do beneath the surface. Mix it up and you'll be in for a great time.
Last, If you do decide to head off to the sunny city of angels, you might find our list of 'Jet Setter Essentials' handy before you depart. Best not to leave anything to chance!