Self-confessed anglophile, Stefan Sielaff fell in love with all things British while studying at the Royal College of Art between 1988 and 1990. He was particularly drawn to British cars, a field that would end up being his life career and one that would make him famous worldwide.
Bentley's director of design since 2016 (also head of interior design across the VW group), Sielaff held previous design positions at the Volkswagen Group with Audi and Mercedes-Benz, moving to Bentley in 2015, where he started to work with the design team on the Bentayga SUV and Speed 6. Sielaff has become a bit of a legend in the world of automobile design. Remarkable cars designed by him include the distinctive Audi 1, the seductive Audi A7, the feline Audi Quattro Spyder, the masculine Mercedes-Benz CLS and the stylish Bentley Bentayga, which premiered in 2015 to wide acclaim.
His latest creation is the new Bentley Continental GT.
I-M: What is design for you? Is this a subject you always loved?
S.S: Design (not only car design) is a miracle for me. As a creative person you have a dream, a vision, and then you express yourself with sketches, data or models. Next, you have to convince or cooperate with engineers, finance people and bosses or clients.
In the end, you have to make sure that your vision is transformed through production into a high-quality product that represents as much as possible of your original idea. As a designer, working within strong brands, even luxury brands like Bentley, you have the chance not only to create products but also to influence the development and direction of a brand.
As I was born a creative person it was always clear for me that I wanted to spend my life in an artistic challenge. Whether this was fine art, architecture or design was not clear from the beginning. In the end, my love and passion for both, cars and design guided me over 35 years ago into this profession.
I was born a creative person, it was always clear for me that I wanted to spend my life in an artistic challenge…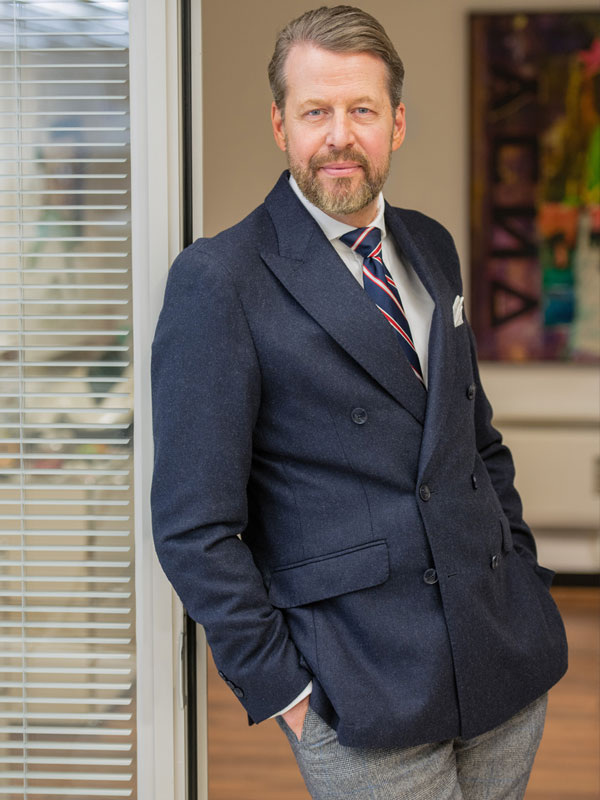 I-M: Have other iconic car designers such as Batista Pininfarina, Ian Callum or Bill Mitchell influence your work?
S.S: Yes, other car designer, especially more experienced ones always influenced me directly or indirectly.  I had the honour to learn a lot in direct co-operation with former bosses like Hartmut Warkuss, Peter Schreyer, Prof. Peter Pfeiffer, Jay Mays and Walter de Silva. But also with famous business partners like Giorgetto Giugiaro or Achim Storz. They are much older than me, and I learnt a lot from them. They gave me very valuable guidelines.
On the other side, I maintain a huge amount of respect and admiration for many of my recent colleagues and bosses. People like Michael Mauer ( VW Group / Porsche) , Mitja Borkert ( Lamborghini ) , Klaus Bischoff( VW), Alejandro Mesonero ( Seat), Marc Lichte ( Audi ) , Achim Anscheid ( Bugatti ), Thomas Ingenlath ( Volvo ) , Marek Reichmann ( Aston Martin ), Gordon Wagener ( Daimler ), Sang Yup Lee ( Genesis) , Abdul Abdullah  ( Proton ), they are all design directors that I admire. They are most passionate about their work and some are actually friends of mine.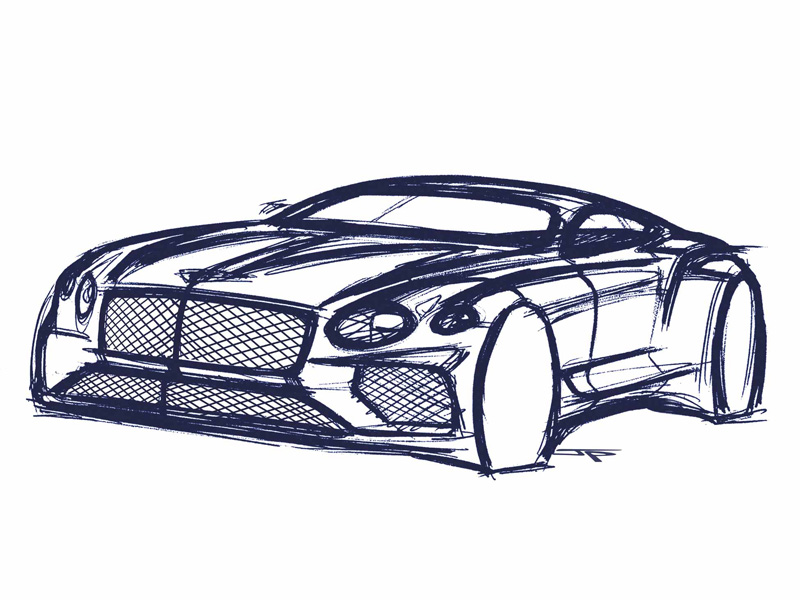 I-M: Other sources of inspiration? How do you approach the "blank sheet of paper"?
S.S: To create in a luxury brand such as Bentley, a lot of inspiration comes out of the genetic code and heritage of the brand. Beside this, the main sources of inspiration are architecture, fashion design, furniture design, product design, yacht design, aircraft/ helicopter design, garden architecture, art, literature and cooking.
The blank sheet of paper needs a lot of discussion in the design team, with engineering colleagues, marketing and sales colleagues. After these discussions, the next step is sketching spontaneously, almost like you start to cook. You must not be shy. The braver you start, the better the result. There is no space for hesitation. It is a volcanic eruption!!
I-M: When designing a car, how do you balance the interior and the exterior to make sure they are harmonious with each other?
S.S: At Bentley Design, we work in teams. The disciplines are Exterior Design, Interior Design and Colour and Trim Design. This is like a big orchestra that delivers a perfect harmony. The glue to harmonise these 3 disciplines and all the strong minded individuals in these teams is the genetic code of the brand, a wonderful spirit with lots of humour and a Design Director who directs. If this works well, you feel it in the product. The new Continental GT is for me the best example of great harmony.
I-M: Bentley is an iconic British brand, one that embodies British understanding of luxury, being elegant and high performing at the same time. What are the most important factors you considered when designing the new Continental GT?
S.S: The real challenge for the new Continental GT was to experience the brand, the britishness, a fusion of performance and luxury, and to respect our heritage but at the same time making a big step forward into modernity. An object nobody needs but everybody admires and wants to possess.
Elegance on top was a factor not to underestimate. This is only possible with perfect proportions. A natural thoroughbred beauty that immediately strikes the observer, without being loud or over-decorated.
A timeless classic that satisfies and surprises you even after 20 years of ownership. A glimpse of humour and loving care in many details. A momentum of surprise and exploration of hidden delights.The most wonderful but also most difficult task: creating an iconic product for an iconic brand.
I-M: What are the key lines that anchor the design of this car? What are you most proud of in this car?
S.S: There are modern interpretations of classic Bentley character lines in the new Continental GT. In the side the power Line and the haunch, and in the rear end the horse shoe. In the interior the famous double wing theme.
Pride: As mentioned = perfect harmony.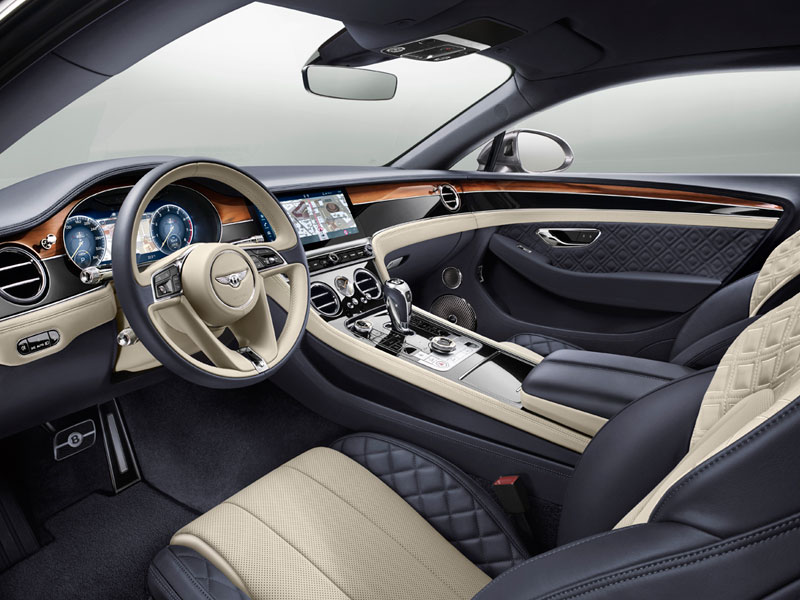 I-M: What do you think the future holds for design in the automobile industry?
The Future is disruption. With new propulsion systems and demand for autonomous vehicles the classic layout of cars will mutate. Demographic developments and social behaviours will demand new and different solutions. The future of Luxury will mutate as well as the future of Ownership.
These new challenges will stress and provoke the traditional car design world on the one side, on the other side it will deliver new possibilities and big chances.
All together this is called evolution or progress. Looking at the young generation of designers, with whom we work in Universities and who join the Bentley design team, I am not worried about this future. It is a natural cycle of finish and beginning in the same moment.
The young generation of designers will find fantastic answers to all these questions and will make us proud and happy.
www.bentleymotors.com