Just 35 minutes flight from London, Guernsey is the less known sister of the Channel Islands. As an off-shore hub, the island is extremely business oriented, well regulated, and offers a taxation system very beneficial to business. Furthermore, Guernsey is in the same time zone than London, which is an extra advantage when thinking of business relocation.
Guernsey is safe, secure, has excellent healthcare and education and offers a fantastic work-life balance that you can actually enjoy, as the Channel Islands enjoy a microclimate much more temperate than that of mainland UK. There are no minimum revenue levels to gain residency and the only tax to pay is income tax at 20% – with caps available. Speaking to people that live and have their business in Guernsey, they all seem to agree that the island is a safe haven, politically and economically stable, independent from the uncertainty of the days we live in.
Brexit is unlikely to affect Guernsey much. The island has never been part of the EU so they are used to being a "third country". They have recently negotiated that the WTO arrangements will apply to Guernsey once the UK has left the EU and they have had teams on the ground in London and in Europe negotiating to ensure that all runs smoothly when Brexit eventually happens  (if it ever does). Guernsey has been independently governed for 800 years, which allows them to set their own laws and levels of taxation.
Now, anyone would feel a bit daunted at the idea of relocating their lives and business to a new place, particularly an island, but Guernsey is very well communicated and the authorities have made things really easy for those thinking of moving. The local airline, Aurigny currently serves six rotations per day to Gatwick and other airlines fly to Southampton, Manchester, Heathrow, Southend, East midlands, Glasgow, Edinburgh, Liverpool, Leeds Bradford, Bristol, Stansted, Norwich, Birmingham, Jersey, and Alderney. At present Guernsey is negotiating direct links to Europe. Ferries also link the island to the UK, France and Jersey.
From an education point of view, the island has excellent schools and three private colleges (one for boys, one for girls, one co-ed), which share a sixth form.  Their results at GCSE and A level are consistently better than Jersey and the UK.  In terms of sport opportunities, almost everything you can think of is available in Guernsey to a very high standard. In fact, Heather Watson is a Guernsey girl, Lee Merrien (Olympian), Andy Priaulx (thrice world touring car champion) and Matt Le Tissier of Southampton and England fame is a local boy and does a lot to support the local team (Guernsey FC) and youth coaching on the island.  Maya Le Tissier (no relation to Matt) plays for Brighton and Hove Albion and also has captained the England under-17s side. I could keep going, but suffice to say that the quality of coaching and the opportunities for the children and adults are phenomenal.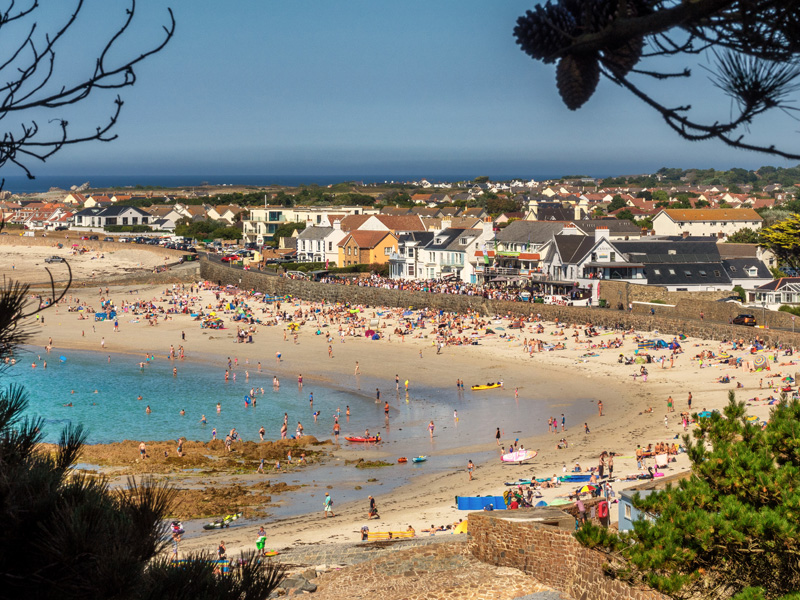 The island enjoys a rich and diverse cultural scene, particularly in dance and dramatic arts. Grammy winner Mura Masa (real name Alex Crossan) is a Guernsey man. Opening a business in Guernsey (including financial services) is even easier than in Jersey and Locate Guernsey, the agency in charge of attracting and facilitating investment in the island, act as a point of contact in government to guide newcomers through the whole process. For example, they can help with introductions to commercial property specialists or to potential sources of investment on the island.
For those in a bit of a rush, same-day registration of a company can be undertaken by the Guernsey Registry, with just over two hours incorporation services available too. This is done by a Corporate Service Provider (CSP), a list of which can be found at www.guernseyregistry.com.
There are some requisites for Guernsey companies, but they are quite easy to meet:
1. A registered office address in Guernsey. For those who are not yet residents in Guernsey or don't wish to use their residential addresses, CSPs may use their registered office address as part of their service.
2. At least one director, who need not be Guernsey-resident.
3. A resident agent who is either a Guernsey-resident director of the company or a CSP. Companies also require a memorandum of incorporation and articles of incorporation. There are standard templates of these documents which can be used if you wish, and a CSP will be able to assist with this. Prior to incorporating a company, a company name maybe reserved on your behalf for three months by a CSP to prevent anyone else from using it.
Regulated entities are licensed by the Guernsey Financial Services Commission (GFSC) or Channel Island Competition and Regulation Authority. Both regulators are pragmatic and willing to discuss innovative business models. For financial services businesses, their CSP can provide insight and advice into the regulatory requirements.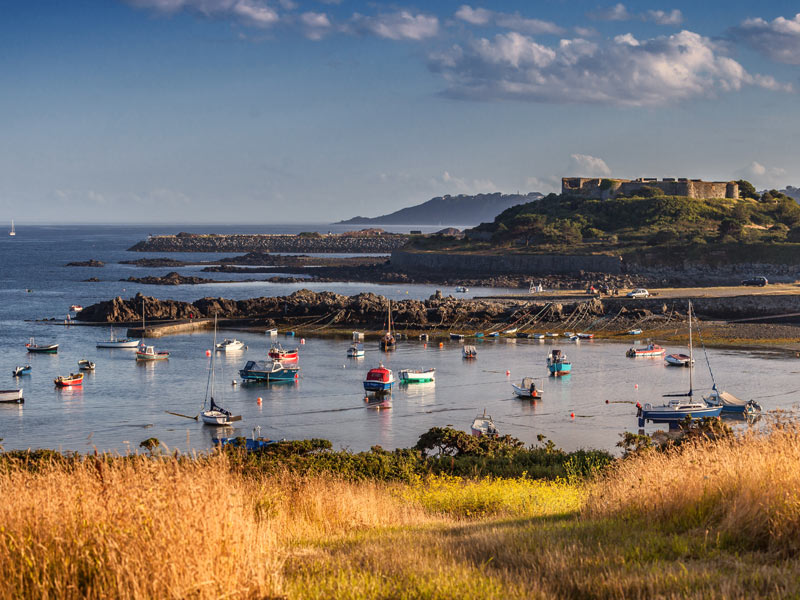 For those worried about the availability of skilled staff on the island, Guernsey doesn't impose any pre-requisites to employ locals. For businesses that are looking to bring staff into Guernsey, applications are made for employment permits through Guernsey's Population Management Office: www.gove.gg/populationmanagement. The Open and Local Housing market are both residency options for businesses bringing in staff. Non-EU nationals will require permission from the Guernsey Border Agency. Same day registration of businesses and staff is available with income Tax and Social Security. This is a necessary requirement ahead of employing staff.
Opening a corporate or personal bank account in Guernsey is very easy too, including exchange and credit facilities. Investment services can also be provided including custody and execution, advisory and discretionary portfolio management.
www.locateguernsey.com
Tel. +44(0)1481 743834
enquiries@locateguernsey.com