Design Museum. London.
Until 15th September
Kubrick is, without a doubt, one of the most influential filmmakers of all time. Commemorating the 20th anniversary of his death, the Science Museum has put together its own interpretation of the incredibly successful exhibition by the Deutsches Fimmuseum, which explores the life and work of this master of the seventh art.
Visitors enter the exhibition walking on a replica carpet from the iconic scene in The Shining, before entering a 'one-point perspective' corridor mirroring Kubrick's celebrated camera technique, at the tune of Strauss's Also Sprach Zarathustra, (the famous soundtrack to 2001), this show helps us discover Kubrick's unique command of the whole creative design process of film making, from story teller to editor and director.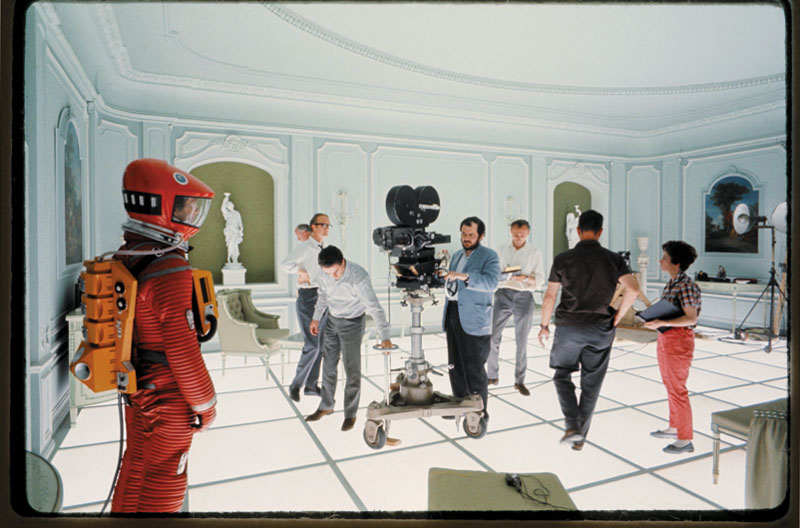 Kubrick was most inventive in his introduction of revolutionary devices to his filmmaking, such as the camera lens designed for NASA to shoot by candlelight. He was fascinated by architecture and design, and this fascination showed at every stage of his films. He worked with designers like Hardy Amies, Eliot Noyes and Pascall Morgue to name but a few.
Stanley Kubrick actually lived in Britain for over 40 years. It was here that he created Dr Strangelove's War Room (1964), an orbiting space station for 2001: A Space Odyssey (1968), and the battlefields for Full Metal Jacket (1987).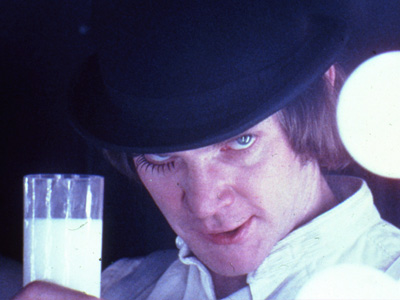 The show is set up in a way that helps you understand how this genius created genre defining worlds for his films and how London was his inventive canvas. There are several themed rooms, each shaped around a different film, including Barry Lyndon, 2001: A Space Odyssey, Full Metal Jacket, A Clockwork Orange, The Shining, Paths of Glory, Spartacus, Lolita, Eyes Wide Shut and Dr Strangelove.
Of this exhibition, Steven Spielberg said:
…Stanley was a chameleon with the astonishing ability to reinvent himself with each new story he told. I defy anyone who just happens upon a Kubrick film while channel surging to try with all your might to change the station – I have found this to be impossible…

Kubrick and Nicholson on the set of The Shining @Warner Bros. Entertainment Inc.