Nowadays Valentine's Day is seen as a time to lavish the object of our affection, whether we feel like it or not. Many will be aware of how Hallmark (yes, the card company) took full advantage of it and started producing Valentine's cards in mass back in 1913, thus sealing the fate of this celebration to being kind of "love by command".
The true origins of St. Valentine's Day celebrations are not really known, but it is believed that it comes from the celebration, by the Romans of the feast of Lupercalia, which took place between the 13th and the 15th of February. This was a pagan celebration in which men sacrificed animals, whipped women (it was believed to be good for fertility) and indulged in a sexual matchmaking lottery, in which men drew the name of women from a jug and then be coupled to that woman for the duration of the festivities.
In the 3rd century A.D. the figure of St. Valentine came along. Two men by that name were executed by the Romans on February 14th under Emperor Claudius II. Their martyrdom was honoured by the Catholic Church with the celebration of St. Valentine's day. To add confusion, the Normans celebrated Galatin's day (Galatin means "lover of women") around the same time. Finally in the 5th Century Pope Gelasius I confused things even further by rolling St. Valentine's day and Lupercalia all into one to get rid of the pagan rituals.
Middle Ages and Renaissance authors like Chaucer and Shakespeare help romanticize the holiday through their work, and hand made paper-cards became popular in this day. Factory made cards were being made already in the 19th century, at the heart of the industrial revolution. If you like celebrating by entertaining and lavishing your beloved, we've put together some suggestions we hope will be of your liking. If you are more the kind that would rather celebrate as the Romans did… you may have to go to a different website.
Our first pick is a bespoke Poker Box by Alexandra Llewellyn. The edgy skull design is hand-drawn by Llewellyn and executed using traditional techniques of marquetry, with more than a thousand pieces of individually cut pieces of wood. The wood is a mixture of sycamore, walnut, oak, Masure birch and 4,000-year-old bog oak. The box measures 35cm x 35cm x 35cm and is edged in the elegant features of the male Lady Amherst pheasant. Limited edition of 15 boxes. £11,520
The new Jaeger-LeCoultre Polaris is as captivating as the original Memovox Polaris from 1968. The dial architecture combines a mixture of finishings on three concentric circles: a Memovox Polaris-inspired center with a sunray finish, graining on the outer circle with the hours and minutes, and an opaline finish on the rotating inner bezel. The Jaeger-LeCoultre logo is applied, as are the classic Arabic numbers and the contemporary trapezoidal indexes. The hands are large and filled with Super-LumiNova™* for excellent visibility in low light. Historically black, the new Jaeger-LeCoultre Polaris is offered in a black or ocean blue dial. £9,600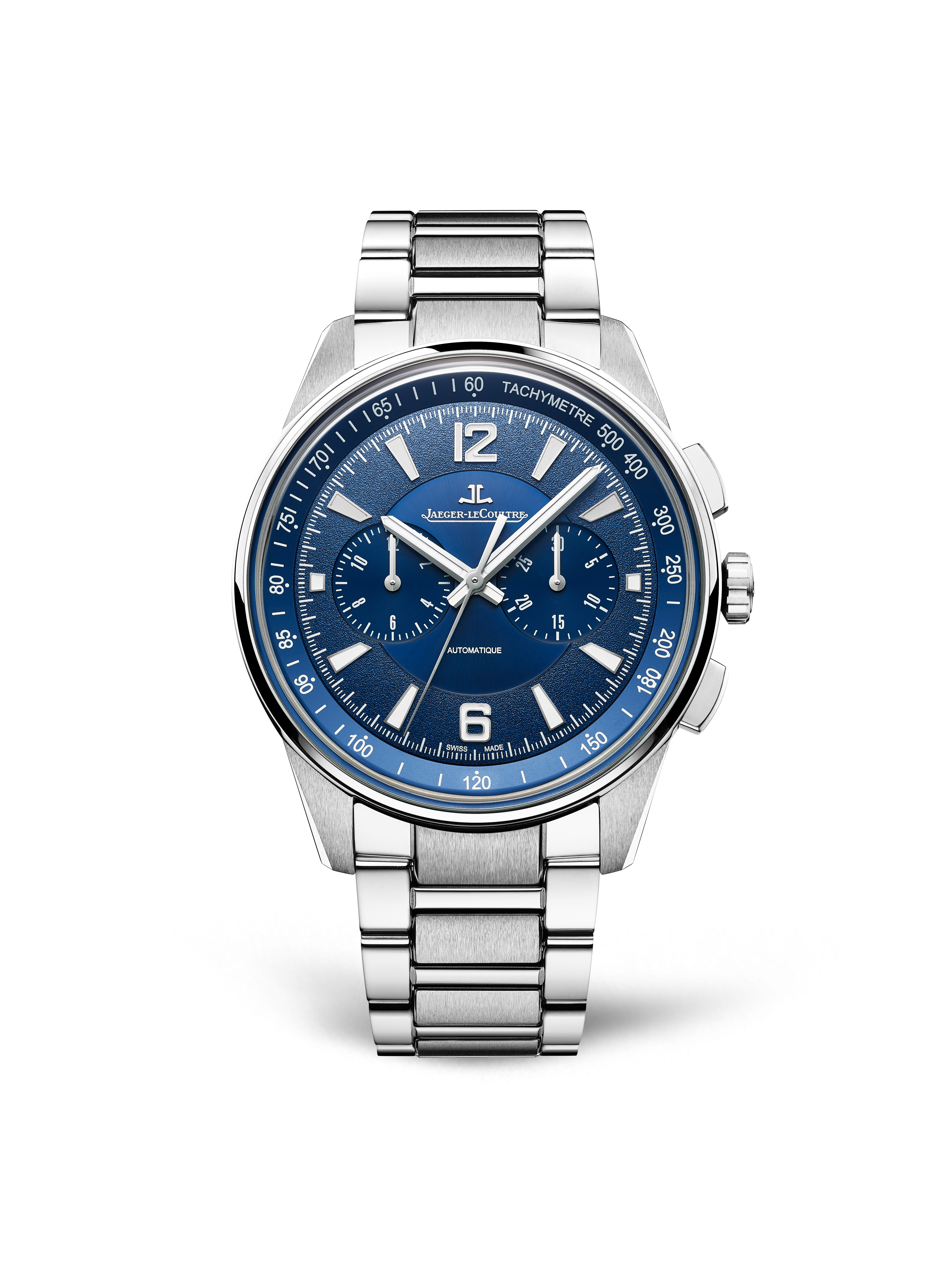 If you want to get really serious, this spellbinding ring by Adler, called "satellite of love", will certainly do the trick. Available in white and rose gold, the delicate ring is set with diamonds, above which hovers an exceptional pearl. This design is not only clever, but truly pure in its beauty. POA.
Colourful, warm and full of sparkle, this Mosaic necklace designed by Jason Wu for Atelier Swarovski, plays with a kaleidoscope of Swarovski crystal cuts and colours to create a piece full of refined glamour and timeless elegance. £849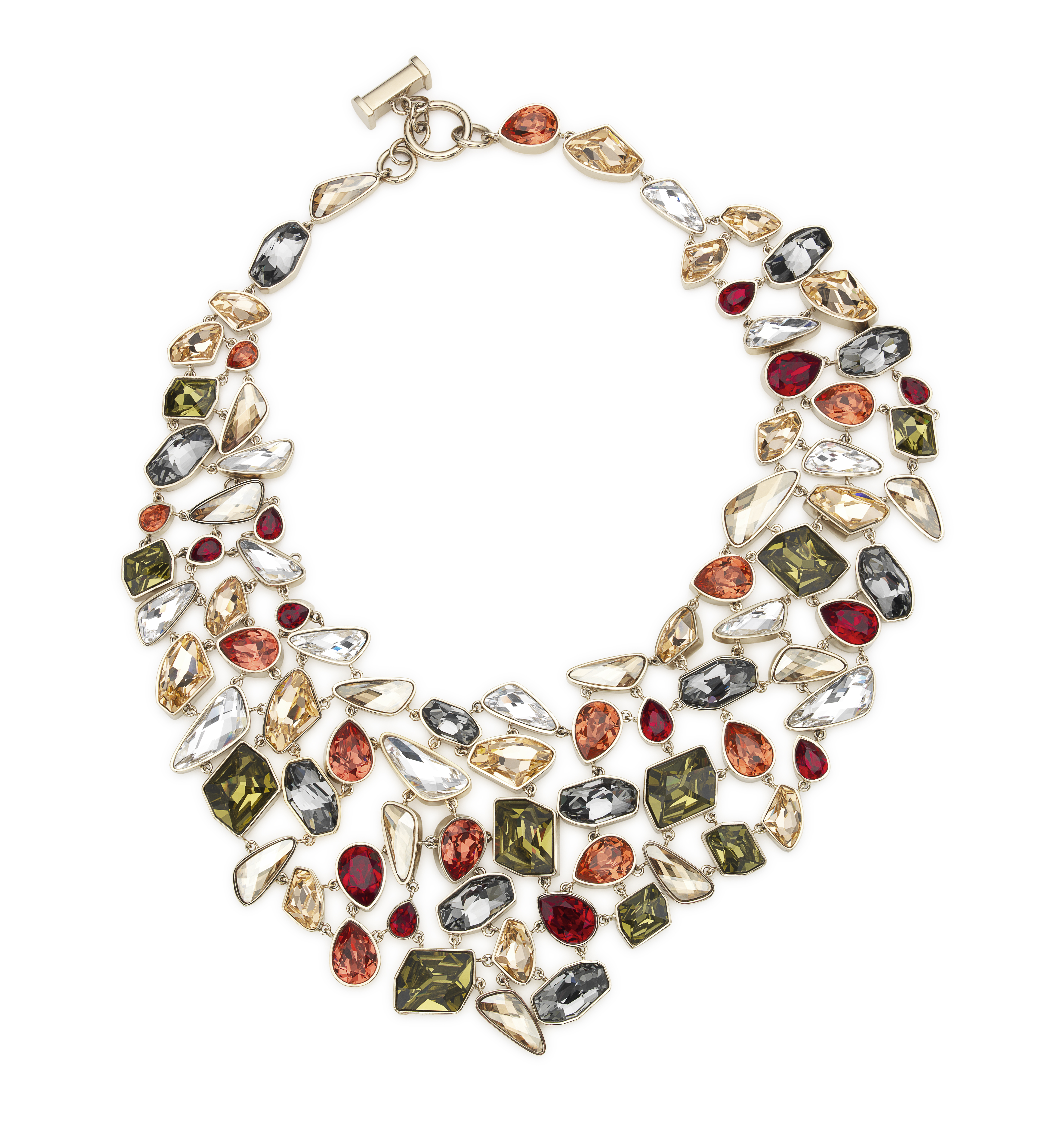 It is still pretty cold, so I can't but recommend considering a cashmere scarf from Bruce Oldfield's new capsule collection. Made of 100% luscious cashmere, they come in a range of flattering warm colours and look fabulous casually thrown over the back of a sofa or on your bed, or even better, simply wrap it around your shoulders and laugh at the bitter February weather. £585
The new Bamford Mayfair, with its pink dial and personalisation options is playful and fun. The dial itself is available in 12 options and with 18 different straps to choose from. The watch can be further personalised with an engraving on the back of the case. The case is 40mm matte black with a hi-tech matte ceramic bezel with embossed numbers and a Bamford dial. £425.