13th September – 22nd September
Mayflower Park. Southampton
Britain's biggest festival of boating, will return from Friday 13 September to Sunday 22 September 2019. Set against a stunning backdrop of some of the world's most luxurious and innovative boats, the Southampton show boasts Europe's largest purpose-built marina hosting thousands of guests and businesses over 10 days full of action and entertainment for all.
Featuring live music, interactive attractions and the latest technological innovations, the show offers visitors the perfect opportunity to indulge their passion for all things nautical while meeting like-minded people. Whether you're a watersports enthusiast, boating beginner or a seasoned pro, there is something for everyone.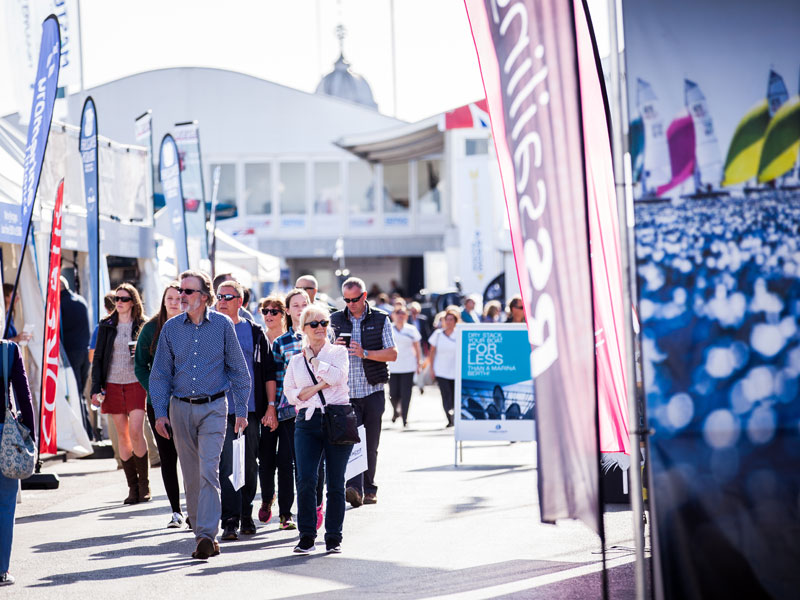 With a host of beautifully designed boats and products from over 600 global marine brands, 2019 will be the biggest Southampton Boat Show yet. Key features at this year's show include:
Try-a-Boat – come aboard with the opportunity to glide through the waters in a high-speed RIB or float across the Solent under sail. Tall Ship Shtandart – a replica of the 1703 frigate built by Peter the Great, Shtandart's decks will offer visitors a unique opportunity to learn all about the history behind this famous ship.  Ocean Scene Mini Cruise – fully equipped with sundecks and bars, the Ocean Scene is the show's very own mini cruise ship.
Andark Try-a-Dive – if you've ever wondered what it's like to breathe underwater, the Andark Try-a-Dive tank is your opportunity to experience a whole new world. Radio Sailing Pool –all visitors are invited to race their very own Dragon 65 yacht alongside other models, competing against family and friends in this hugely popular shore-based activity.
Get Afloat – from dinghy sailing to paddle-boarding, try something new or sharpen your existing watersports skills with the expertise of the Rockley Watersports team on hand. A practical boating stage – for both beginners and enthusiasts, take this opportunity to meet some of the biggest sailing personalities and learn skills and insights first-hand ahead of your next nautical adventure.
Virtual Sailing – in partnership with the Royal Yachting Association (RYA), experience the thrill of competing against other visitors and users from around the world in a virtual reality experience to see if you've got what it takes. Rum & Gin Bar – relax and unwind with a rum or gin cocktail, tasting opportunities and demonstrations on offer. Seaside Storytime Ship – Listen to magical stories of on the water adventures and join readers from Southampton's libraries.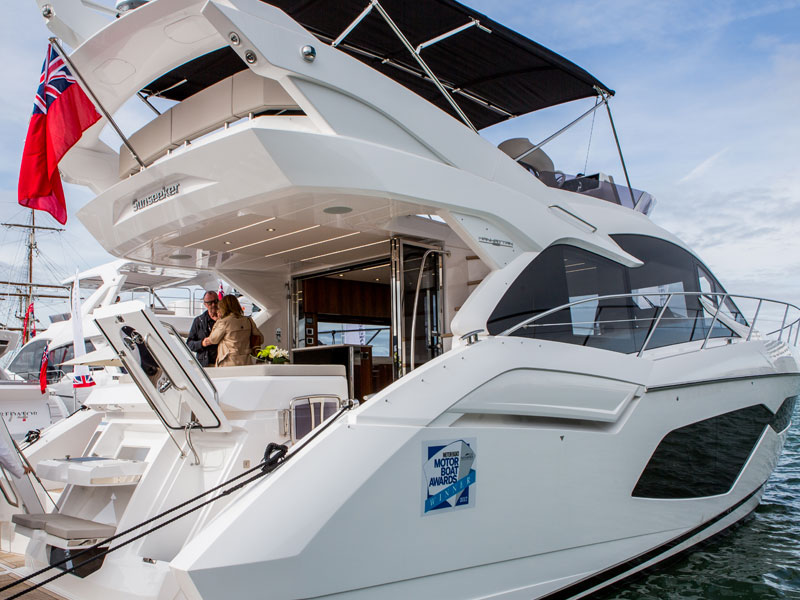 The Southampton International Boat Show, sponsored by Borrow A Boat has acted as the launch-pad for boating legends, as well as being the platform for the evolution of ground-breaking technology and tracking the rise of global marine brands.
Several environmental initiatives were launched last year, including a dynamic three-year pledge to move away from single use plastics, serve only sustainable fish, and continue to recycle waste wherever possible. Building of the success in 2018, show organisers are introducing a number of additional commitments for this year's event:
A beach clean-up operation open to members of the public in the build-up to the Show, to help protect and support the iconic coastal habitat and wildlife; and an Environmental Award will be launched at this year's show to recognise brands who have gone above and beyond to reduce their environmental impact and introduce sustainable working practices.
To buy tickets:
www.southamptonboatshow.com
To keep up with the latest news and announcements,
follow the Southampton International Boat Show on:
www.twitter.com/sotonboatshow
www.facebook.com/SotonBoatShow
www.instagram.com/sotonboatshow