You know how evocative scents can be. They can send us back to a childhood memory or to a fabulous past holiday, to a moment of exultance or to a private time we treasure in our hearts. Our Deputy Editor Lavina Dickson-Robinson, who in her early 30s followed a fragrance making course, has picked her favourite four scents for this summer to share with all of you.
My first choice is Soleil Vibrant by Lalique, a fragrance which celebrates lion-hearted women, such as Marie-Claude Lalique, keeper of the family tradition in glass and crystal artistry until her retirement in 1994. Soleil Vibrant (£100, 100ml) has an entirely original formula, following the House's commitment to sustainability and is inspired by wild animal prints.
The sun-shaped bottle of Soleil Vibrant includes a gold box chain to wear as a necklace, bracelet or anklet.
Created by Master Perfumers Nathalia Lorson and Alexandra Monet, this eau de parfum displays bergamot essence at first, followed by the sweetness of juicy pear and the cool-hot bite of ginger which brings out the freshness of fruity notes. Add the femininity of jasmine and saffron and the smoothness of sandalwood and vanilla and the overall result is a sensual scent which is impossible to resist. Buy HERE.
Next, I am choosing Davana Cèdre, by Lilanur, India's first luxury fragrance house. Born in Madurai, crafted in Grasse, and now available at Harrods, all their scents celebrate India's wealth in flowers, spices, herbs and woods. I've picked this one in particular because davana is a plant holy to Hindu deity Shiva, the god of transformation, and is prized for the multi-faceted, herbaceous scent of its flowers and leaves.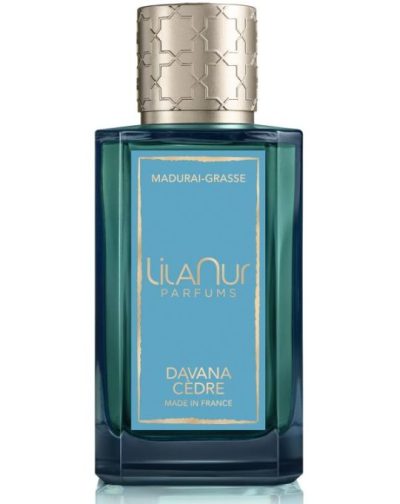 Davana Cèdre is one of seven Eau de parfums by Lilanur, expertly composed around India's abundant flora.
In Davana Cèdre (£225, 100ml), the plant's balsamic fruitiness meets the warmth of cedar, bringing a spiritual element to the grounding nature of wood and creating the sensual effect of two distinct ingredients supported by pink pepper, angelique, cassis and musk. Buy HERE.
My next choice pays homage to the 1920s. Gatsby 22 by Ormonde Jayne is inspired by The Great Gatsby, which happens to be the favourite novel of its creator, English perfumer Linda Pilkington. Confident, edgy and sophisticated, this is our Editor Julia's favourite scent this summer. It suits her predilection for citrusy fragrances with its boisterous burst of Sicilian lemon and bergamot, which is smoothed by osmanthus, orange blossom and violets with notes of vetiver, which linger on long after you spray it on your skin. Gatsby 22 (£110, 50ml) can be worn anytime and anywhere.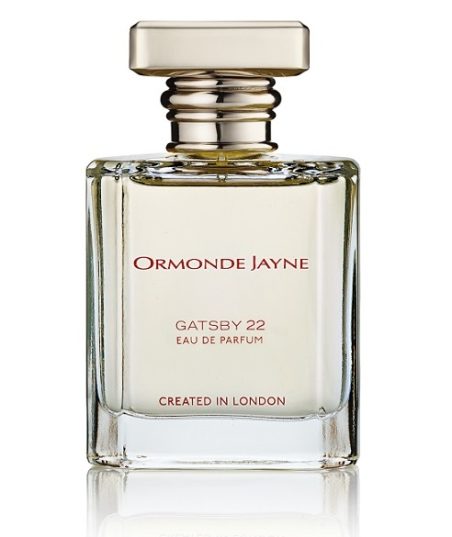 Like all of Ormonde Jayne's fragrances, Gatsby 22 is gender-free and made from start to finish at their private studio in Kent.
Gatsby 22 is a perfume to personify a stylish and sophisticated era – nostalgic for a time of jazz, pearls, well-tailored dinner jackets, cigars and Rolls Royce cars. Buy HERE.
Last, a bit of a classic, Lime Basil & Mandarin by Jo Malone. I think that this cologne summarises with Jo Malone is about: simplicity. That said, they recommend to layer their fragrances to tailor them to your own personality. For example, Lime Basil & Mandarin (£110, 100ml), with its citrus, herbaceous tones, combines really well with Blackberry & Bay for vibrancy and extra freshness or with Wood Sage & Sea Salt for a warmer scent, aromatic with basil & sage.
Lime Basil & Mandarin displays top notes of mandarin over a heart of basil and amber for balance. The cologne is completed with a full range of body products.
At the core of Lime Basil & Mandarin we find peppery basil and aromatic white thyme, which help bring out the zest of Caribbean limes. Buy HERE.
Words: Lavinia Dickson-Robinson
Opening picture: Leah Kelley, Pexels.