Now in its 14th consecutive year, Salon Privé is one of the most established automotive events in the UK, taking place in the stunning grounds of Blenheim Palace; birthplace of Sir Winston Churchill and home to the Duke of Marlborough and his family.
Each year, we step back in time with the prestigious Chubb Insurance Concours d'Elégance, the country's oldest and most exclusive classic car competition, which attracts some of the rarest and most exquisite cars ever made. Alongside this vast show of classic beauties, some manufacturers of luxury vehicles come to Salon Privé to showcase their newest models and offer visitors the chance to test-drive cars from the world's most elite super and hyper car brands.
As an unconditional lover of Italian cars, I couldn't help but notice the new Maserati Levante V8 Trofeo and GTS displayed on the lawn, ready to be taken for a spin. I am a big fan of the Maserati Levante, having had great times driving the Grand Lusso model, so it was with a lot of pleasure that I took the V8 Trofeo for a spin. Oh my! I had read this is one of the fastest SUVs ever made but wasn't ready to experience going from 0-60mph in four seconds! I was told the car reaches a top speed of 186mph, but unfortunately, without access to a track, I couldn't test that.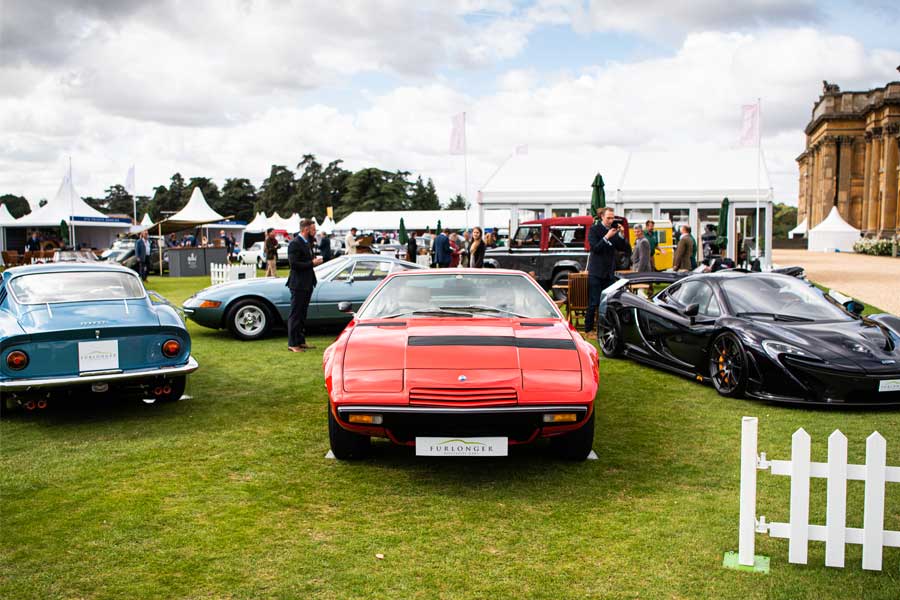 Next to catch my attention was the Battista by Automobili Pininfarina, a 'made-to-order' hypercar that will mark the 90th anniversary of the legendary Italian marque, which has its roots in the eponymous coach building company, responsible for some of the best automotive designs in history, such as the Ferrari F40 or the Peugeot 406 Coupé among many others. At just £2mill, only 150 lucky humans will be able to lay their hands on one of them. It claims to be the most powerful Italian car ever produced… tall claim!
In whatever direction you looked at Salon Privé, you found beauties on four wheels of all makes and age, most of which took my breath away.
It is not only beautiful cars that one finds at Salon Privé. The show is well known for attracting many a beautiful lady hoping to win the Boodles Best Hat competition on Ladies Day. This year's winner was Marisa Devlin, with a head piece designed by Irish Milliner, Leonora Ferguson.
Tony Willis, one of the judges at this year's show, pointed out that "The inclusion of Salon Privé in the Peninsular Concours Group has now ensured entrants a world class event with relevant judging, with judges attending from all over the world, and from this year, using the ICJAG system in place at Pebble Beach, the foremost Concours event."
With 57 entries from all over the world, all the attention was focused on the announcement of the Concours d'Elégance Best of Show, won this year by an out-of-this-world 1948 Talbot Lago T26 GS Fastback Coupé with Figoni coachwork, entered by Robert and Petra Kudela. Commissioned in 1948 by a Mr. Fayolle, commonly known as the 'Zipper King' of France (hence the string of horizontal chrome strips above the main central headlamp), the Talbot-Lago made its public debut at the 1949 Paris Salon.
This flamboyant motor car was relocated to California in the late-1950s, where it spent almost 50 years in storage. The T26 returned to Europe in 2015 when a full restoration was undertaken to return the car to the precise specification ordered by M. Fayolle back in 1948.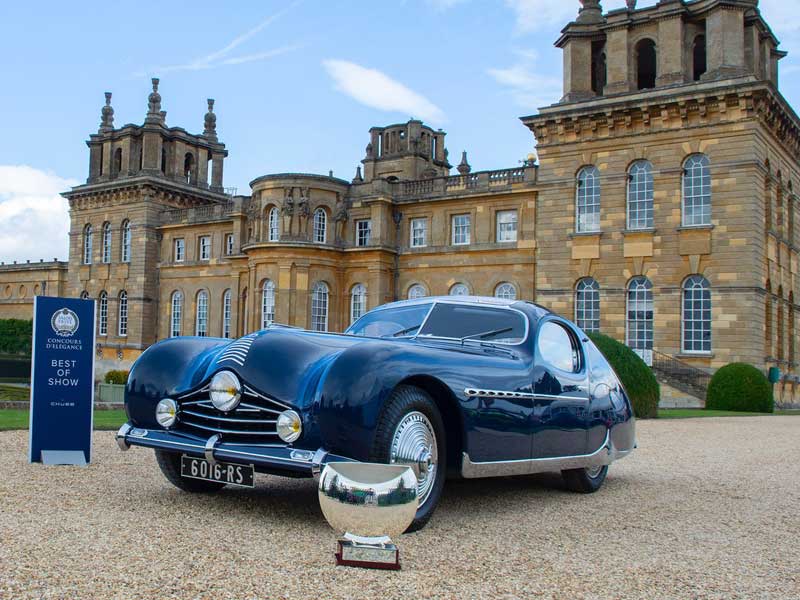 There were many other jewels on show, actually some of Mr Willis's favourites included top Bentley's and six 250SWB models, but as he said, "the sight of winner Robert Kudela and his joyous celebrating made 2019 the best yet. Roll on 2020!"
The runner-up was a Barker-bodied 1912 Rolls-Royce Silver Ghost owned by Katie Forrest and the People's Choice prize went to an original 1930 Gurney Nutting-bodied Bentley 4.5 Litre Supercharged, owned by Anne Brockinton-Lee.
Dr Adolfo Orsi, Chief Judge at this year's Concours d'Elégance commented about Salon Privé: "What else could one ask for? Fantastic setting, elegant and rare cars, friendly atmosphere, champagne… I really enjoy Salon Privé.
This year we introduced the ICJAG procedure for judging cars, based on authenticity and originality. It has been an honour to lead a group of the most knowledgeable judges in the world."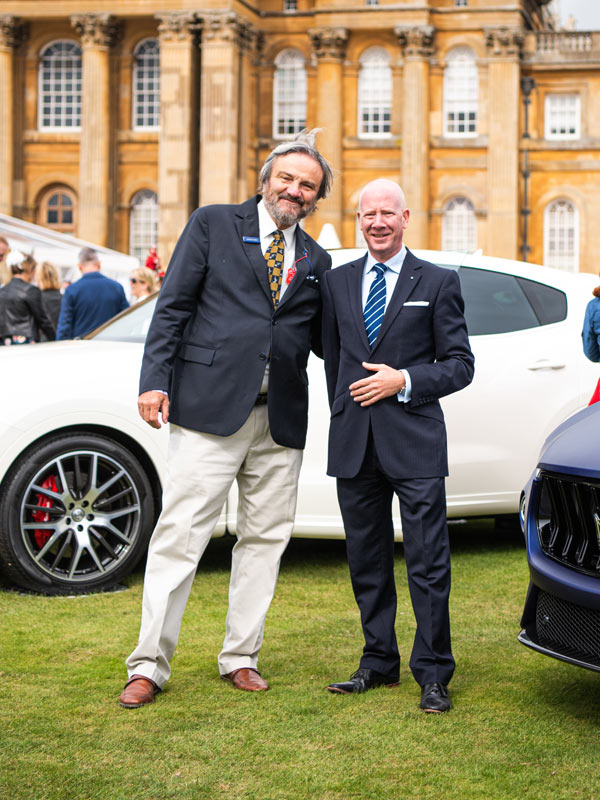 Salon Privé remains the UK's only concours to organise a whole host of week-long activities. Tour Privé kicked off the automotive celebrations on Wednesday 4th September, followed by Salon Privé Concours on 5th, Salon Privé LIVE on 6th, Salon Privé Bentley Masters on 7th, finally rounding of the event with Salon Privé GT Tour and Salon Privé Classic & Supercar on Sunday 8th September.
For more information and details about this year's show and winners of the different categories, please visit:  www.salonpriveconcours.com