BAFTA winner David Bradley, known for his work on Oscar level films, is usually cast as a dark, cold-hearted man. In Harry Potter, he plays Argus Filch, a miserable caretaker of Hogwarts, forever giving the students a hard time. In-Game of Thrones, an even more sinister character as Lord Walter Frey. In Roy, he dazzles with completely different performance, one of vulnerability and intense loneliness.
Produced by Chris Everton and Rebecca Harris (Slick Films), this live-action short film is the directorial debut for co-writers Ross White and Tom Berkeley. Roy is a funny, heart-warming tale of two lost souls who find companionship just when they need it most. Roy is an elderly widower, living alone. Desperately in need of human interaction, he resorts to cold-calling random numbers asking if they had just called him, hoping someone on the other end will have the time to converse with him. The first few attempts results as one would expect: A very puzzled being denying they had initially called him, then hanging up the phone when Roy tries to force the conversation. Frustrated that his current strategy bears no fruit, Roy pulls out a yellow pages book and finds a number from within.
A conversation with a hotline worker by the name of Cara (Oscar winner Rachel Senton, The Silent Child – 2017)) ensues and Roy is pleasantly surprised, as she is extremely easy to talk to and patient. But the pleasant combo doesn't last, as certain questions being asked by the woman reveal her occupation and why she is so comfortable and easy being on the phone with a stranger. Realising he is in dialogue with an x-rated phone worker, Roy tries his best to excuse himself and end the call, but the slick tongued madame comforts him, letting him know that they do not have to talk about anything uncomfortable for him.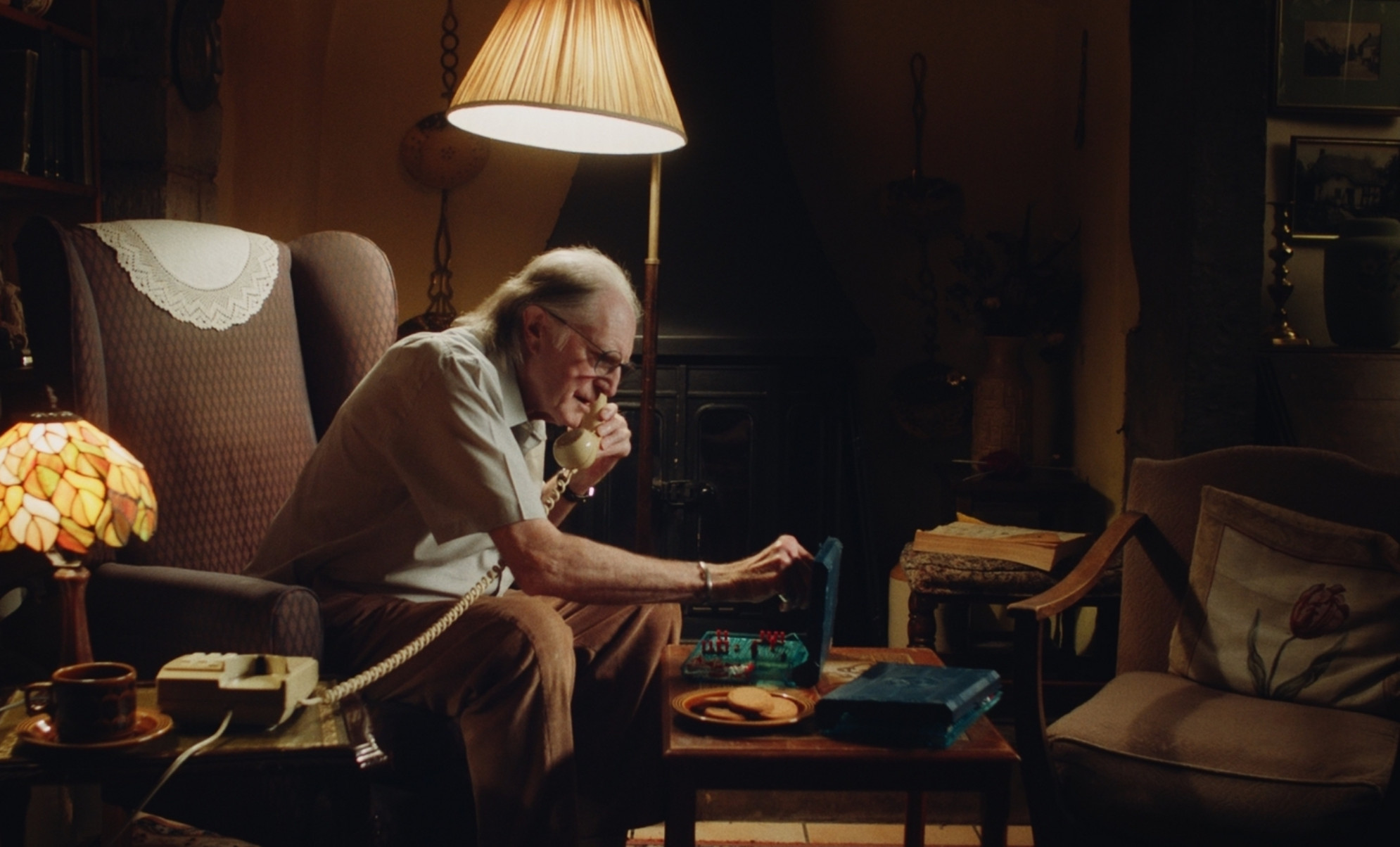 Roy spends his days going through the phone book, cold calling strangers in hopes to have a few minutes of companionship.
Tables turn when a wonderful and interesting friendship develops between the two. They both seem to forget about the vast age gap, engaging on the phone daily to joke, play games, spill opinions, and hold council with each other. It seems Cara has taken pity on our old boy and appreciates his genuine and honest spirit. My point is displayed when Cara asks "Roy, you are aware you're being charged for us speaking aren't you?" To which he replies "Well, I should hope so. How else is a nice lady like yourself going to earn her crust?"
The sincerity of this companionship further shows when Cara makes steps to make sure Roy isn't lonely for much longer. Both the filmmakers and David Bradley expertly capture the realities of loneliness and isolation that most of our senior citizens suffer nowadays, especially in the western world.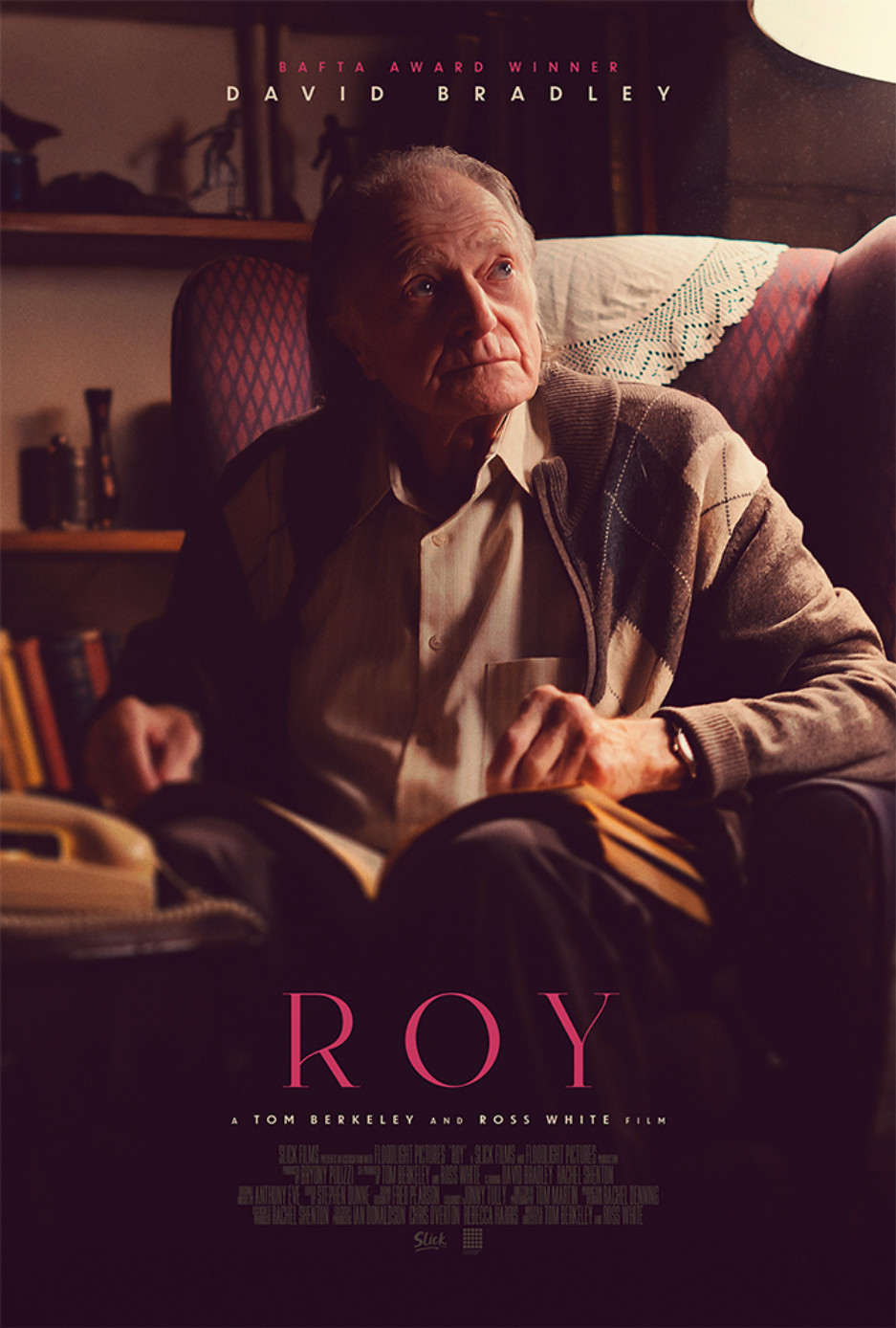 Produced by Rebecca Harris and Chris Overton, ROY is the directorial debut for co-writers Tom Berkeley and Ross White.
Words: Papa-Sono Abebrese