Being whisked away by private jet to the heart of Bordeaux, to visit two of the most highly prized châteaux in existence, is certainly a good way to spend the summer solstice weekend. I was in great spirits for this Melchior Club trip to which I had the privilege of being invited by one of its founders, Philippe Kalmbach.
Melchior Club is a members-only global wine experience service from Wine Source Group, established in 2016. The club's approach is unique: rather than being aimed purely at wine "geeks", Melchior is more a club for wine lovers who are interested in sharing their discoveries and having a great time. With Melchior Club the emphasis is on enjoyment. 
They actually make the world of fine wine and rare spirits easy to navigate and they have their members' interests at heart at all times. To them, wine is about conviviality and fun. They understand the UHNW world implicitly and as such, they focus on flawless service and discretion. For this reason, membership of the club is limited to just 250 members worldwide and access to it is by invitation only.
During the short flight to Bordeaux, Athila Roos, a soft spoken, elegant thirty-something who serves as Director of the club, explained to us how the club's USP centers around the privileged access they have to the most famed wine properties in the world, thanks to their personal relationship with the some of the most highly prized châteaux and domaines in existence. In his words: "What we created is not a sales-channel to clients, but instead a direct link between our members and the châteaux. When we talk about access, it's not just to the bottles that are available on the market, but instead with connection to the cellars of the producers, back-vintages spanning decades in time, of wines stored in perfect condition, meeting and dining with the winemakers and estate directors of the very best domaines from around the world. Sharing this unforgettable experience with friends and like-minded people, spending a day around the vineyards, vignerons and cellars of the most prestigious wineries in the world, that is the community that forms the heart of Melchior Club."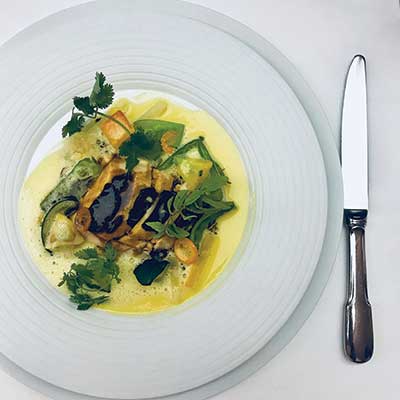 Melchior Club members are allocated a highly experienced Relationship Manager in their time zone, who is also a world class wine expert. Co-founder Philippe Kalmbach explains the role of these Relationship Managers: "As well as handling invitations for trips and events, each Relationship Manager curates the member's wine purchases and investments, providing bespoke guidance on buying and enjoying wines and spirits. Furthermore, the Manager takes care of the member's requests, which might include anything from sourcing a rare bottle for a special occasion, to arranging a dinner for a member's upcoming business trip, or even providing sommelier services in a member's home – or boat – for a party. As the club's motto states: Just tells us when and where."
Personally, the trips that Melchior Club organizes are where their true uniqueness lays. With their local and expert knowledge, the strength of their network and relationships they are able to create every year three very special visits to exceptional estates in world-renowned wine regions, and a number of exclusive global events for like-minded wine appreciators to meet and network. 
Upon landing in Bordeaux, we were driven the short distance to the city center where we enjoyed a relaxed lunch at the Michelin-starred Garopapilles restaurant, one of Bordeaux's most exciting gastronomic destinations for wine lovers. On top of having a superb Michelin-quality meal, Philippe immediately got into hunting for the treasures on their wine list, and so, bottles started being produced from the cellars of the restaurant. We were in for a treat, as the wines happened to be from some of the hottest names in the wine-world right now, including Domaine Guiberteau (Saumur) & Frederic Mugnier (Burgundy).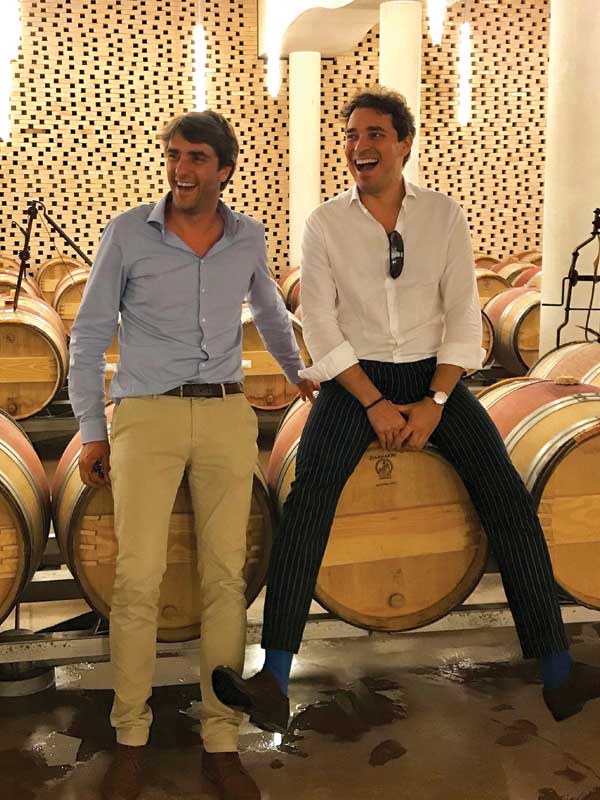 Following such a great meal, I had a cheeky snooze in the car. After what felt like moments, we arrived at the stunning Château Cheval Blanc. We were greeted by the château's engaging Chef de Cave, Pierre-Olivier Clouet, who took us on a private tour of this historic property.
We discovered their modern cellars whilst hearing all about the meticulous care that goes into making these exquisite wines. It got even more surreal when we walked through a gently curved arch, onto a ramp covered in beautiful plants and flowers, creating the illusion that part of the château's gardens float above the vineyards. On this terrace overseeing the magical views surrounding the estate, we were served the first taste of what that land can produce: an aperitif glass of the estate's rare white wine – Le Petit Cheval Blanc.
One of the guests in our group, a Malaysian financier who is also a wine connoisseur, was very impressed with the experience: "As a life-long wine lover, I am delighted with the spectacular visit to Cheval Blanc, where I've learned more in one afternoon and evening than over countless visits to other properties. With the utterly charming Technical Director, Pierre-Olivier Clouet, we were privileged to have the time with the winemaker himself to talk us through the whole property, from vineyard to cave. We were given insight into the Cheval Blanc pillars for the future; I appreciated being able to inspect the beautifully designed modern cellar for this forward-looking winery. It goes without saying that the wines themselves were stunning." Following a tasting of special bottles direct from the cellars, we were ushered to the château's private dining room where we celebrated the summer solstice with an intimate, sumptuous meal, paired with a vertical selection of vintages of Cheval Blanc, some of which are practically impossible to find, such as a perfectly formed 1985, as well as the more decadent 1970 and 1969. 
Following the sharing spirit that is at the heart of the Melchior club, guests were invited to bring rare vintages of Cheval Blanc from their own cellars to share, so the evening was celebrated paulée-style; a true convivial wine experience. The party continued until the longest day of the year was done and the shortest night well under way. A Swiss gentlemen in our party commented: "This Summer Solstice dinner has been truly special, an unforgettable moment." The evening finished with cigars and a glass of Sauternes from the infamous Château d'Yquem.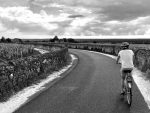 The next day, the Bordeaux voyage of discovery continued, with a private brunch at one of the most impressive and famous properties in the region, Château d'Yquem. Amongst the lavender scented gardens of one of the oldest castles in Bordeaux, and in the company of Jean-Philippe Lemoine, the passionate Executive Director of the estate, we were invited to taste the greatest sweet wines in the world, paired with the best seasonal local ingredients and dishes, such as a light and seasonal "tarte a la tomate" and a local fish, beautifully served with artichokes and mushrooms. For wine beginners and connoisseurs alike it was an eye-opening meal, experiencing what is perceived as a dessert-wine matched with savory dishes.
An American wine collector travelling with us expressed his satisfaction at the great time we all had with the winemakers in both properties: "We were astounded to be able to have so much time with the winemakers of Château Cheval Blanc and Château d'Yquem. The setting and the atmosphere at both places were just magical."  For a few others, it was the cycling amongst the vineyards in St. Emilion that will go on to occupy a special place in their memories: "Such a lively and enjoyable morning! We would like Melchior Club to create for us a bespoke trip for friends and family" exclaimed another member of our party upon our return. Melchior Club is in the business of making it happen, so I can't wait to learn what kind of trip Melchior will put together for them.
For those members whose motivation to join the Club is wine purchasing and investing, the primary benefit of membership is receiving priority allocations of the finest and rarest wines in the world. It is something very unusual indeed to get first pick of the most sought-after bottles made by the most skillful winemakers around the globe. Members can expect to receive allocations on release from properties including – but certainly not limited to – Château Le Pin, Vieux Château Certan, Château Cheval Blanc, Château Léoville Las Cases, Château Margaux, Château Palmer, Château d'Yquem, Domaine Prieuré Roch, Olivier Bernstein, Philippe Pacalet, Domaine Pierre Morey, Hospices de Beaune, Henri Bonneau, Domaine de la Côte, Promontory, The Mascot by Will Harlan, and Tyler by Justin Willett.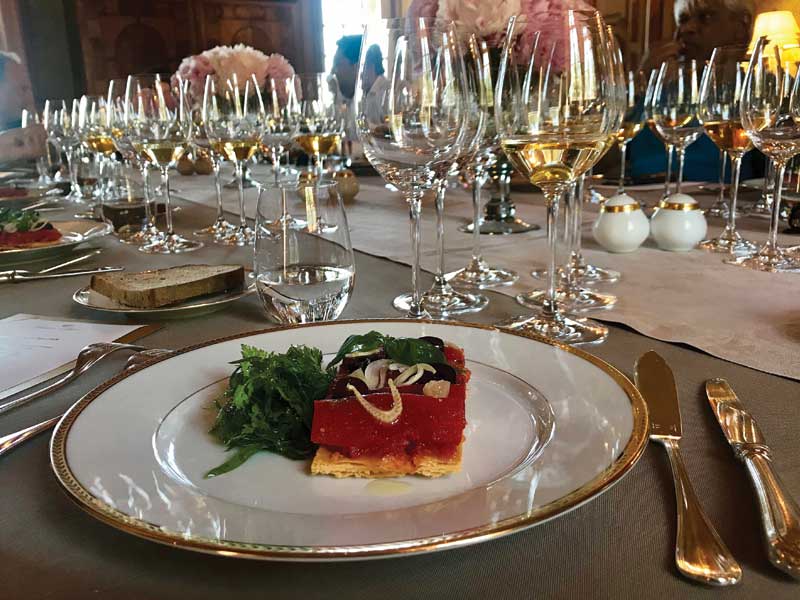 Melchior Club also has access to the Wine Source Fund – one of the biggest, richest, and most diverse wine and spirits libraries in the world, including a collection of over 2,000 Burgundy references. Members are expected to purchase €100,000 worth of wine annually, but they can choose where their money goes. Unlike some other wine clubs, they are free to accept or refuse allocations as they wish, so they only purchase the wines they desire. I must not forget to mention how good they are at finding the rarest of the rare.
I was amazed to learn that in the past year they have been able to source and supply three complete collections of the ultra-sought after Macallan Lalique whisky. On a different occasion a super rare bottle of Château Lafite-Rothschild 1945 was found and shipped to a private yacht within 24 hours. Another time, the team sourced a case of "unicorn wines",  a member's bucket list of dozen bottles he had previously only dreamt of buying. 
Through the same network, the club can provide bespoke and fun wine education and appreciation courses whether the member who has requested it is a complete beginner or an advanced appreciator. The club works with over 500 hospitality venues worldwide and throughout the year members enjoy preferential treatment in the world's top hotels and restaurants. Through their Relationship Manager, members can simply say where they are in the world and the dining experience they desire, and the club will arrange it.