Paradise Lost is the first UK solo exhibition by Dutch-born, Mexico-based visual artist Jan Hendrix. The landmark show at Kew Gardens includes new works in a number of mediums, conveying the artist's response to the transformation of a particular landscape known as Kamay Botany Bay, in Sydney, Australia.
Kamay Botany Bay was once beautiful and pristine, teaming with endemic flora and fauna. It acquired the English part of its name due to the huge number of plants that were recorded and collected there in 1770 by European botanists sailing on the HMS Endeavour voyage to the South Pacific. The botanists, Sir Joseph Banks and Daniel Solander, collected hundreds of cuttings at the bay and along the Endeavour River in Queensland. They pressed each specimen within the loosely bound uncut pages of a 1719 book, Notes on Paradise Lost, by English writer Joseph Addison.
The exhibition explores the fragility of the natural world.

– Kew Gardens
Today, almost 250 years later, Kamay Botany Bay is virtually unrecognisable from that which Banks saw in 1770, as it has been replaced by the suburbs of Sydney, an airport, a container port and an oil depot. Paradise Lost explores both the beauty and fragility of the natural world and its deterioration to make way for contemporary human existence. The historical material, collected by Banks and his companions, is the starting point from which Jan Hendrix has created a collection of beautiful and thought-provoking art.
The show begins with vitrines displaying original botanical sketches, made at the time by artist Sydney Parkinson, and some of the plants collected by Banks and Solander collected at Kamay Botany Bay; all of them on loan to Kew from the Natural History Museum, London. A vast monochrome tapestry takes visitors back to the dynamic texture and beauty of an Australian landscape that may soon no longer exist. A large-scale mirrored pavilion forms the centrepiece of the show, its intricate metallic form inspired by two plant species named after Banks and Solander, Banksia serrata and Banksia solandri. The immersive exhibition also features a striking series of silkscreen prints on silver leaf, enamel plates and other works besides, including a moving image work created by filmmaker Michael Leggett, in collaboration with Hendrix.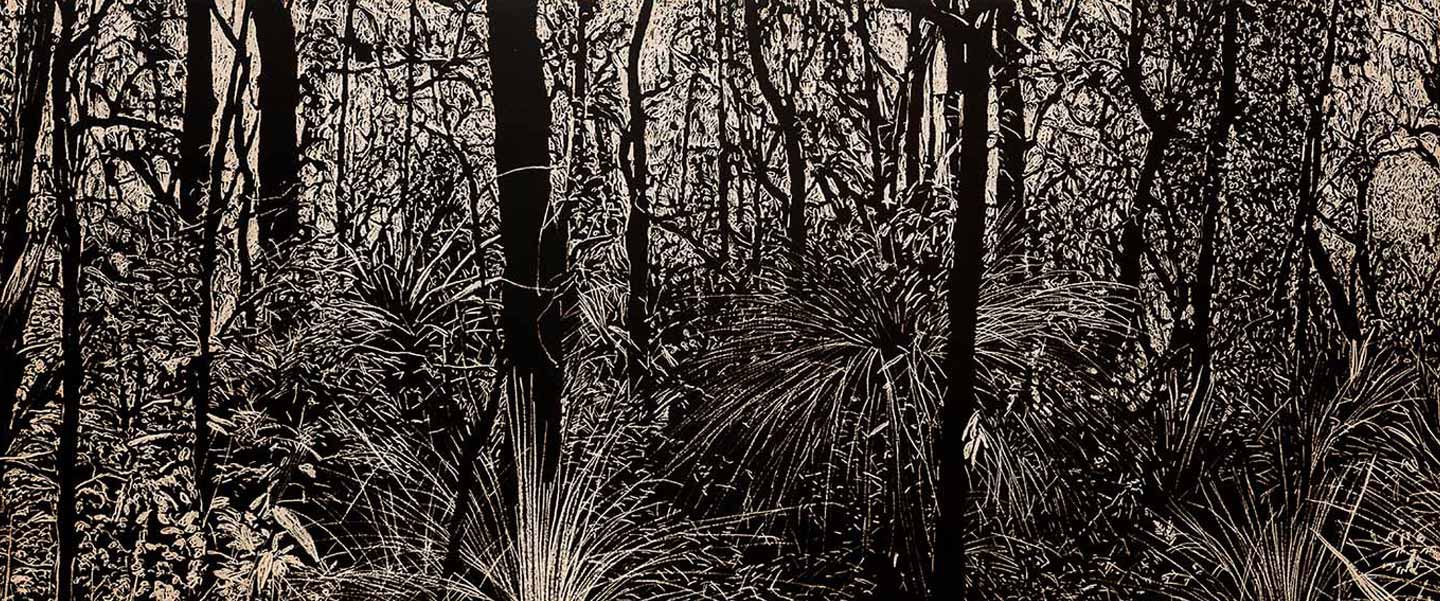 Through the prism of contemporary art, the exhibition at Kew draws attention to the work of Joseph Banks. Today, Banks is relatively unknown, yet he was a hugely important figure in the advancement of the natural sciences. He went on to be Kew's first unofficial director under whose oversight the Gardens flourished as a centre of botanical research and exploration.

A book to accompany the exhibition has been published by Kew Publishing, with texts by Dawn Ades, Deborah Ely and Michael Leggett. Hardback £25
PARADISE LOST by JAN HENDRIX
Shirley Sherwood Gallery of Botanical Art.Royal Botanic Gardens, Kew.
October 3rd to March 14th 2021