"Don't worry about the bikes, just make sure you jump clear if you fall off!" Our fearless leader James Page is giving us tactical advice over a bacon and sausage breakfast at Superior Motorcycle Experiences' Dorset HQ. Perfect sustenance for the day's off-road action ahead.
We're a gang of five (four guys and yours truly) all assembled at beautiful West Axnoller Farm near Beaminster. Imagine 100 acres of rolling countryside in deepest Dorset, just a stone's throw from the seaside town of West Bay and a 30-minute drive to the Jurassic coast at Lyme Regis. This is Thomas Hardy country, blessed with ancient woodlands, cosy country pubs, picture-postcard villages and soft Wessex accents.
"The bikes are all protected with engine guards and crash bars," James continues, as we head to the paddock and meet our trusty steeds: the 411cc Royal Enfield Himalayan. First launched in its native India in 2016, the gutsy Euro 4 compliant, air-cooled adventure bike has been dubbed "the two-wheeled Land Rover" thanks to its ability to tackle pretty much any terrain. The Himalayan has the adventurer look: muscly body, shock-absorbing 21-inch front tyres and 17-inchers in the rear that look perfectly suited for today's muddy fields, tracks and narrow Dorset country lanes. It's time to pop my dirty bike cherry.
The seat height is 31.5 inches/800mm: Almost perfect for me, but I am still on tip-toe when stationary. Note to self: buy boots with heels. A few jolty starts as I remember how to select first gear and we are off to our first stop: an adjacent grassy field. The landscape is enveloped in drizzle with patchy visibility, however, my focus is firmly on practising my ovals, weaves and peg-standing. It's not easy maintaining equal revs and it's also my first time on grass. Excited and nervous in equal measure I remember to breathe. The Himalayan is a powerful beast: she may only have 24.5 horses, but I have a feeling she will be a pocket rocket given the chance.
The Royal Enfield Himalayan is known as the two-wheeled Land Rover for a good reason.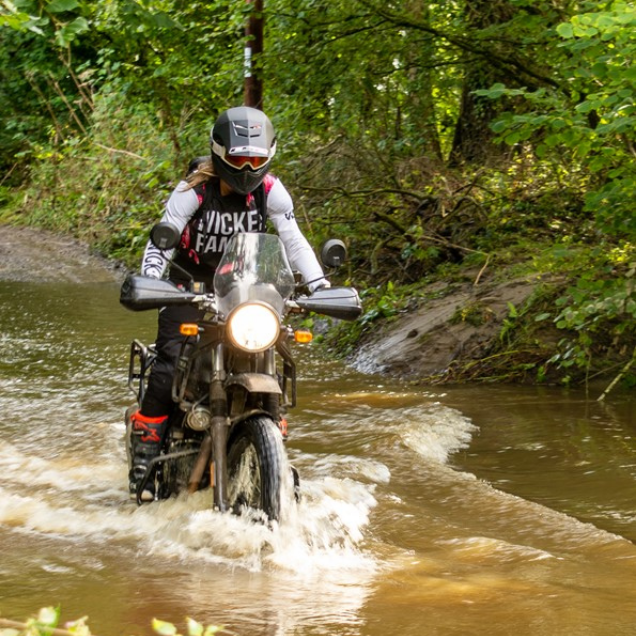 We are accompanied by James and his sister Emily, both highly experienced riders with a combined 35 years off-roading experience. James has ridden trial and off-road bikes since childhood. "I could see how happy biking made my Dad, and I guess I subconsciously absorbed that understanding that bikes equal joy," he tells me before we take off along the country road towards Corscombe. The ground is wet from the week's heavy rain but the Himalayan is performing well and the ABS is bloody brilliant. I'm not much out of second gear but that's okay, slow and steady is the pace off-roading in these conditions. The riding position is upright and comfortable.
The drizzle worsens though, and by the time we reach the honeyed limestone cottages at Yetminster, I can hardly see a thing. The inclement weather though hasn't dampened my enthusiasm. The sense of freedom you get on a bike is magical; a wonderful antidote to a summer of political restrictions and lockdowns.
We stop on a ridge near the hamlet of Up Cerne – the club-wielding Cerne Abbas Giant is nearby – where the Dorset sun magically reappears, revealing the soft undulating landscape around us.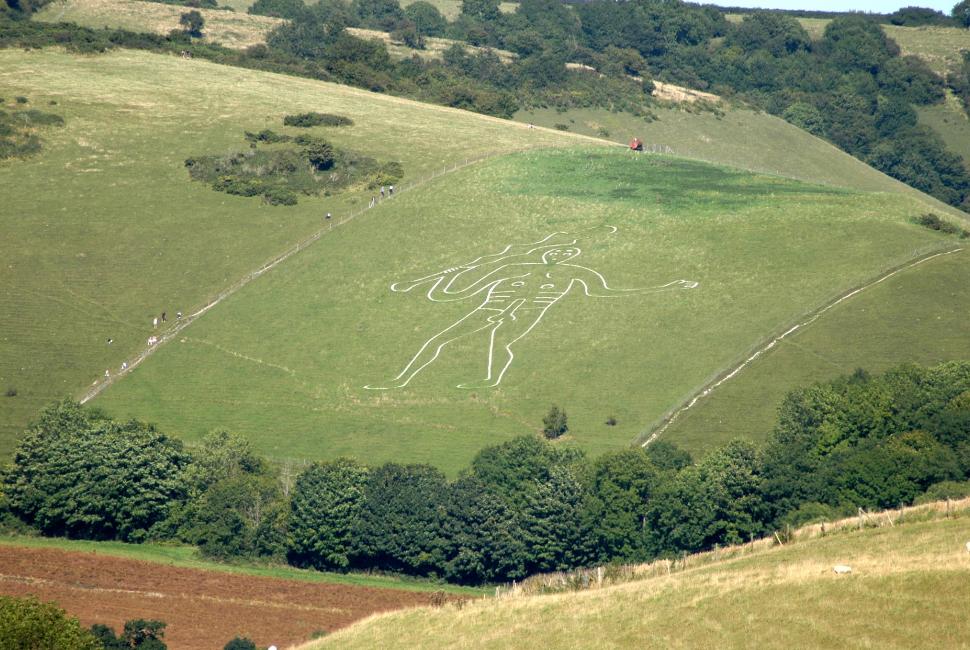 Emily is riding at the rear, making sure we keep up the pace and don't divert off the route. An integral and much-experienced part of the SME team, Emily regularly accompanied her bike-mad dad to trials days. You'll often find at her at Camp VC (female biker) events as well as the famous Mallé Mile. I feel very reassured and safe knowing she and James are looking after us. We continue on our way through more fun rain-soaked tracks and fields towards Minterne Magna, Cerne Abbas (home to the club-wielding Cerne Abbas Giant) and back to Beaminster for lunch. If the weather is good you'll have a delicious al fresco lunch on the road.
Off-road biking involves a lot of standing on the pegs. You have to let the bike follow the ruts and tracks and go lightly on the steering; let it do what it does naturally. The ABS is superb and very useful when I start skidding. When I do sit down I enjoy the comfy seat and the suspension: 200mm on the front and 80mm on the rear. On roads the acceleration isn't the fastest, but when getting out of muddy track holes it's powerful.
Torque watchers may find the Himalayan's max 4,000rpm a little lacking, but frankly, I loved it – the 24bhp not a problem since I was rarely out of second on the trails. On the road, she cantered up to fifth and a respectable 60mph with ease and cornering Dorset's windy roads was a joy. No screaming of revs either as the Himalayan smoothly found her pace. This isn't a high-performance street bike: it's built for a variety of terrain – mainly off-road, a great workhorse fun and easy to ride. The good clearance managed to avoid most obstacles en route.
I soon discovered that the trick to successful off-roading is to maintain momentum. If the rider in front falls off it can break your concentration; and boy do you have to concentrate when off-roading. "Always watch the rider in front of you," cautions James, "if they go down a dip, so will you."
SME leader James Page shares his tips for riding the Royal Enfield Himalayan.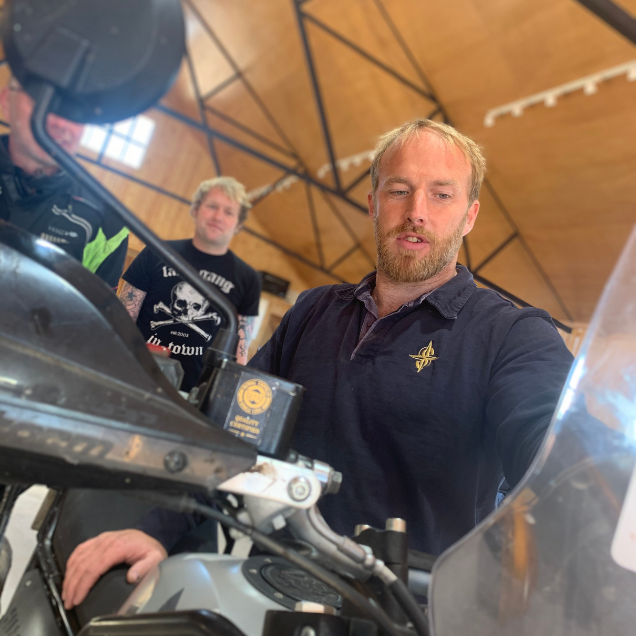 Clearly, this advice went in one ear and out of the other when inexplicably, I veer off to the left on an uphill rocky track climb and watch in disbelief as my tyre disappears into a deep rut. Instinctively, I accelerate to get out of it and end up vertical – my bike kissing a tree: a wheely bad idea. Pride not hurt but my wrist is aching. There's a knack to lifting 182kg of motorbike. Thankfully I don't have to learn it now: James is quick to my rescue, assessing me and then the bike. The number plate has snapped off and there are a few other issues but the bike is still working. Relieved to see the Himalayan can take a lot of punishment, I get back on and keep on going.
We emerge from the track out into the open country at the top of a hill. The landscape: 360-degrees of gentle Dorset rolling fields. Best of all, Chef John Jones (aka JJ) is waiting for us in the support vehicle with coffee and snacks. All very civilised and the kind of treatment you can expect from Superior Motorcycle Experiences.
We cover around 50miles on the morning ride, returning to HQ for a superb chicken and veggie option lunch and salad. John has honed his cheffing and culinary expertise on superyachts, luxury ski chalets and for private celebrity clients. Like James, he also hails from the UK's south coast and is an avid bike fan – rides a 1998 Suzuki GXSR 750 and a 1980 Honda XR500.
Our afternoon ride is slightly shorter and takes us through more track, fields and along the B- roads through Beaminster once again, towards Powerstock. Apparently, the Three Horseshoes Inn here offers accommodation and a fabulous lunch menu. By the end of the day, we've covered 82.4 miles in eight or so hours, with an average speed of 10.3mph. Here's a video link from the very cool Relive app that shows our entire route:
As I dismount my Himalayan beauty I'm very grateful I've made it back in one piece. A few spills – fortunately on soft terrain, superb leadership from James and Emily and fab food from JJ. A challenging and fun day out of the ordinary that has reconnected me with my passions: the freedom of movement, the open road and the roar of that Himalayan engine. SME also runs on-road Dorset village tours, as well as more mountainous adventures near Baqueria in the Spanish Pyrenées.
I recommend making a weekend of it with a visit to Beaminster and a drive down to the Jurassic Coast. The village has several charming tea rooms and restaurants, and even a museum. Stay at the Ollerod Hotel here and join one of the Furleigh Estate Wine Tours. Nearby Mapperton House and Gardens is a beautiful Jacobean manor with award-winning gardens which I plan to visit on my next off-road experience.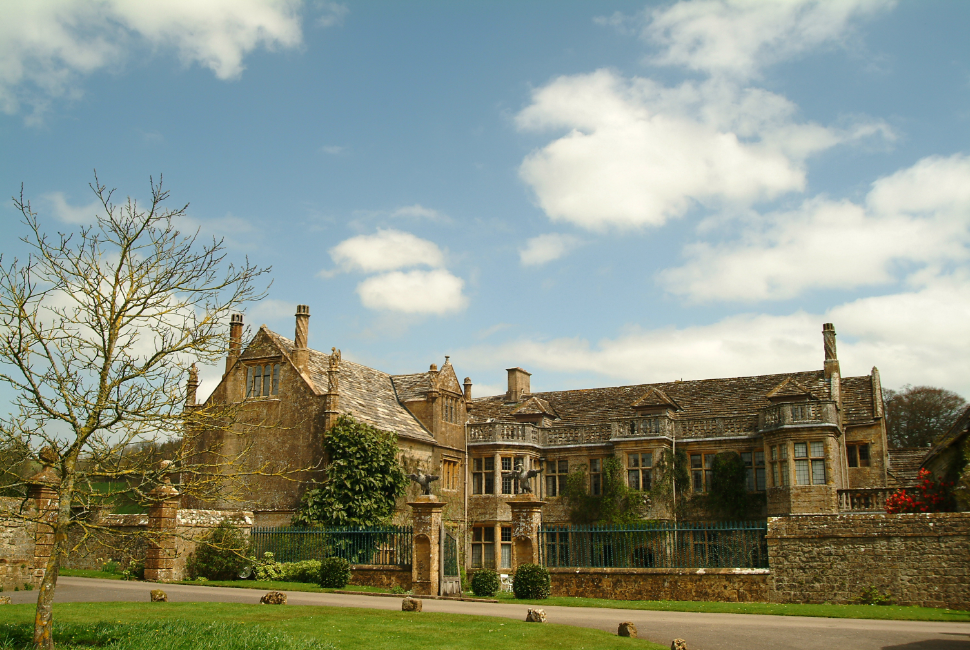 I'm staying overnight at West Axnoller Farm wedding and events venue, in one of the barn conversions. It's a luxurious space with six ensuite bedrooms, an indoor pool and sauna plus a massive open-plan dining and entertaining space: ideal for corporate events or a weekend escapade.
At the end of the day, I'm feeling exhausted, excited and frankly very pleased with my first off-road experience. As James rightly says, ''When you're riding there's really not a lot else you can do or think about. I guess it's a really fun, fast form of mindfulness. Also, there's nothing like getting on a bike and heading out for the day (or weekend, or week) and seeing what you'll discover along the way."
I couldn't agree with him more. If you fancy tackling superb off-road tracks and roads in stunning Dorset countryside, enjoying great food and riding the amazing Royal Enfield Himalayan, then join one of Superior Motorcycle Experiences. You're guaranteed a fun and challenging biking adventure in some of the most beautiful countryside in the UK.