Chic Elegance
It was Carmel Snow, the long serving editor-in-chief of the American edition of Harper's Bazaar (otherwise known as Our Lady of Mount Carmel) that coined the famous quote: "Elegance is good taste, plus a dash of daring." Although I am sure she did not have watches in mind when defining elegance in such a manner, it is a very apt description of the new Audemars Piguet Royal Oak.
What was once a design considered very different has become genre defining. Equally, the Royal Oak is now seen as an elegant timepiece on anyone's wrist, whether female or male, with formal or informal attire. Gerald Genta's design, lauded as the first luxury steel sports watch, has become one of the most iconic watch designs of all time. Nothing like it was known before or since it first appeared in 1972 and over the decades, it has been often imitated and copied in one form or another; truly the sincerest form of flattery.
Despite the number of years in continuous production, the Royal Oak remains as sought after as ever. There are wait lists for the watch that require you have at least two years patience before buying one new from a boutique. Over time, the Royal Oak integrated case and bracelet has been manufactured from a variety of metals or combination of materials other than steel: gold in various forms is an obvious one but also exotic metals such as tantalum or materials such as ceramic have been used, as well as unusual pairings for the bracelet and the links, like tantalum and yellow gold.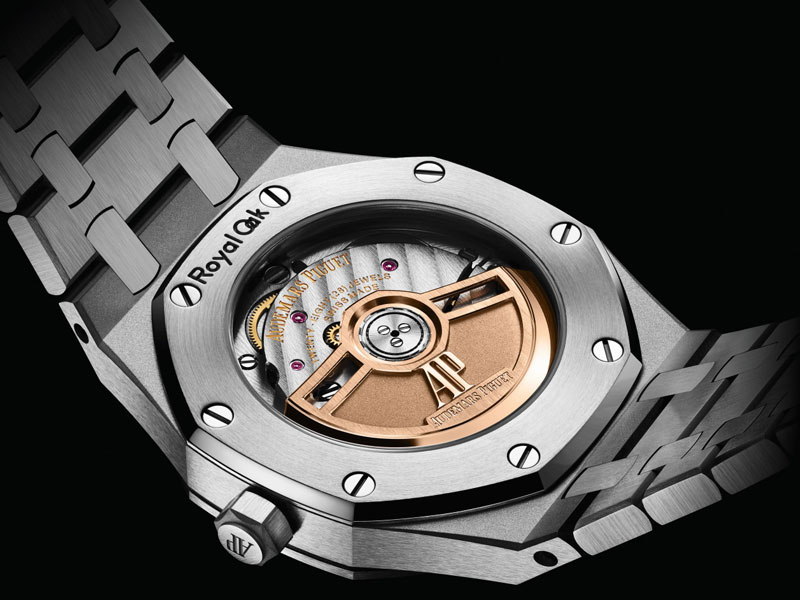 With a case of just 34mm, the latest model is more diminutive in size than the standard Royal Oak. To Audemars Piguet's credit, they have developed a new self-winding movement (calibre 5800) for the watch as well as new dials – the classic design is enhanced by a silvertoned or blue grey "Grande Tapisserie" – and the famous bezel comes in a diamond-set form. Almost as a throwback to yesteryear, the watch is available in stainless steel as well as in 18-carat pink gold and a mixed metal version, thus recapturing some of the history of daring that, from the beginning of its production life five decades ago, has made the Royal Oak avant-garde and the ultimate chic, or as Carmel Snow would have put it, "good taste with a touch of daring."
Prices start at £17,800.