Under the direction of our new editor, Dr Andrew Hildreth, this year I-M TIME puts a special focus on humanity's exploration endeavours, featuring the Omega Alaska Project, extreme diver's watches and the 20th-century race to space. On the other hand, we celebrate style and panache, looking at the 50th anniversary of Audemars Piguet's Royal Oak and the celebration of women's watches that changed the way we look at wrist fashion forever. This and much more awaits for you in our pages.
I am honoured and proud to take over as Editor of I-M TIME, after having been involved with it since its launch three years ago. In my eyes, this is a unique publication as it gives writers and readers the chance to think expansively about many topics related to the world of horology. The watch on your wrist is a fascinating object. The humble timepiece that accompanies you as a reminder of the hours and minutes has been the subject of art, history, mathematics, engineering, and science. In this issue, once again we cover a wide range of subjects, from horological solutions to the latest models released at this year's Watches & Wonders fair, the hits and misses and the justification for some of the hyperbole that accompanies them.
We bring you pieces that can go with you to the ultimate depths of our planet or to explore space, whether as part of NASA, Space X or simply in your imagination. Commemorating the 50th anniversary of the Royal Oak, we look at the value of the original artist, Gérald Genta, and how his designs influenced more than just the horological shape in terms of style, but also how style has influenced the form of watches over time.
In a nutshell, we'd like to encourage you to consider wristwatches as multi-faceted objects which have taken centuries of evolution to become part of our daily lives. This is but a glimpse. No project of this nature is the product of one person and without everyone who played a part in the pages herein: the contributing writers, our loyal advertisers and our team at I-M Intelligent Magazine, this publication would not exist. My heartfelt thanks to everyone involved.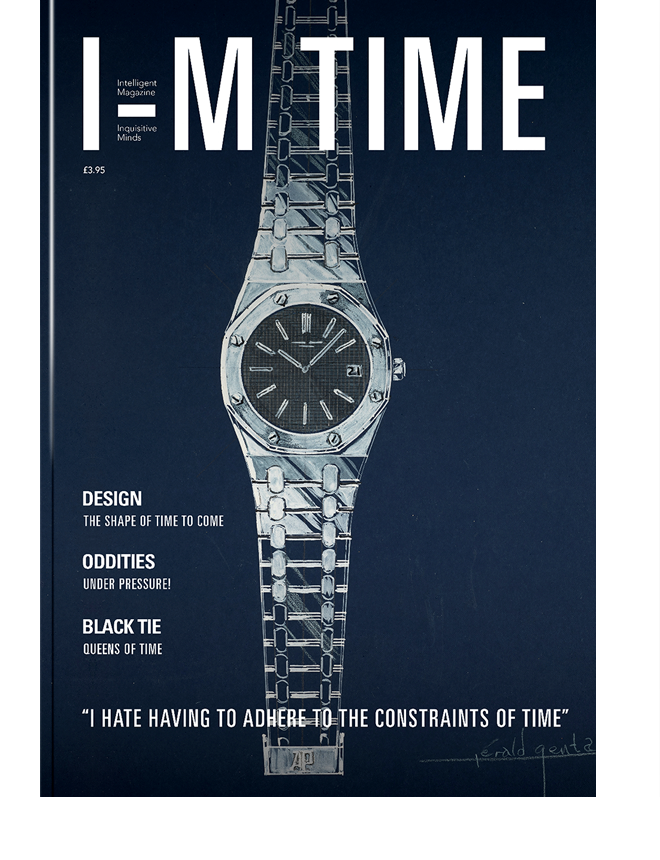 To read this in full, please order your copy of our new issue Here.