Mayflower 400: Legend and Legacy is the national commemorative exhibition for the Mayflower 400 anniversary and the largest loans exhibition ever staged by the city of Plymouth. Tribal scholars and educators have worked in partnership with curators at The Box to present a Native American view of English colonisation. 
Providing modern and historical material to demonstrate their lives before and after the Mayflower, their insights will challenge your perceptions and perhaps change your opinions. The show acknowledges conflict with Native America and the impact of colonisation on the indigenous population using objects, images and ideas to explore early English attempts to colonise America. It discusses the context of the sailing of the Mayflower in 1620, detailing the lives of the passengers and those of the Wampanoag, as well as considering the cultural, demographic and personal legacies of the story from both sides of the Atlantic.
It is an epic journey and story of survival and imagination. This exhibition features an exceptional and rare selection of objects such as books, engravings and artefacts, including the first Bible to be printed in America, the last known record of the Mayflower which describes the ship as being "in ruin's" and values it at £128 8s 6d, and the first Wampanoag art commissioned by the city.
The show acknowledges conflict with Native America and the impact of colonisation on the indigenous population…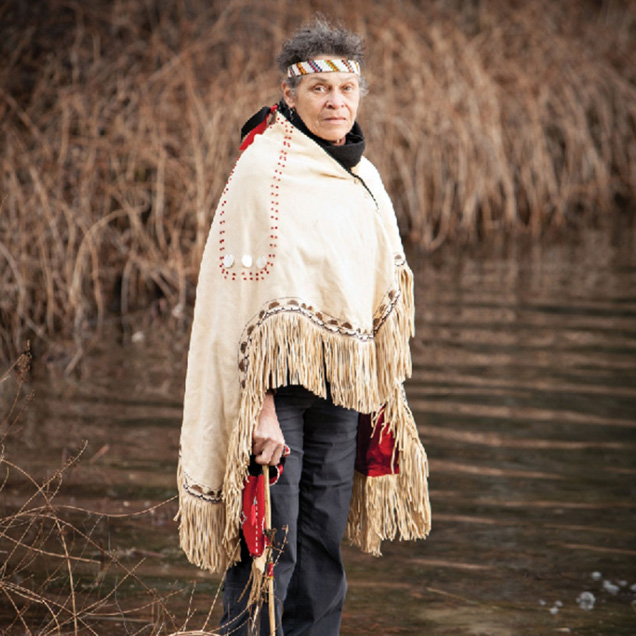 The 300 items, on loan from 100 museums, libraries and archives from around the world, include Native American items from The National Museum of the American Indian and the Harvard Peabody collection, as well as the Second Peirce Patent from Pilgrim Hall Museum – the oldest existing state document of New England that gave the Mayflower colonists English permission to settle in America. Signed in 1621, this document will be coming to Plymouth for the first time in 400 years. Central to the exhibition is a new Wampanoag object, created specifically for this show by the artist Nosapocket / Ramona Peters.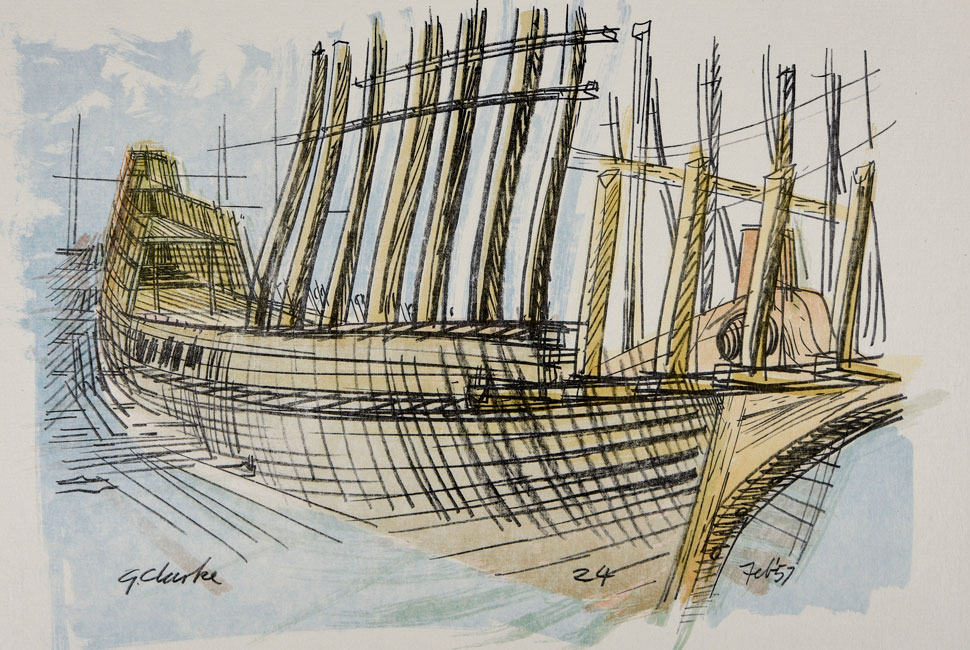 17th century drawings and diaries record the experiences of the earliest English colonists in America, maps and plans document the places where the pilgrims lived in Holland, and painted portraits present the religious personalities who sent them there. A King James Bible, printed in 1611 and on loan from Exeter Cathedral Library, makes the religion real, while John Alden's Geneva Bible, on loan from Dartmouth College, makes it personal. 17th century children's toys remind us of the passengers, which included 19 families, 4 unaccompanied children and two dogs – all 102 of whom are equally important and integral to the story.
MAYFLOWER 400: LEGEND AND LEGACY
The Box Museum | Gallery | Archive. Plymouth
Until September 2021