By Lavinia Dickson-Robinson
2018 marks the 50th anniversary of Mauritius independence from British ruling. These 5 decades have been challenging at times for this nation but by now, they can claim with pride that they are one of the strongest and most competitive economies in Africa, not only thanks to tourism, but also to a thriving textile and jewellery industry, free-trade zones, financial services and of course, its famous rum.
How could you describe this paradise 20 degrees south of the equator and emerging from the India Ocean only 10 million years ago? Well I will tell you – imagine a beautiful green emerald surrounded by diamonds then edged by aquamarines. That is Mauritius. One of the most alluring islands in the Indian Ocean, Mauritius enjoys a rich, multicultural heritage and bags of natural beauty; pure white beaches, wonderful reefs teaming with marine life and breath-taking corals, go hand in hand with a divine cuisine, wonderful hospitality, and a sea of smiling faces wherever you turn to; making Mauritius a little piece of heaven in the middle of the Indian Ocean.
The island first boomed as a holiday island in the 1970s and 80s, later falling into decline among international sun seekers probably due to the explosion of big hotels and the over-development of the island's best beaches. But now, Mauritius is chic again, and not only among honeymooners. With British Airways flying directly from Gatwick and Air Mauritius flying direct from Heathrow in just over 12 hours, you can fall asleep in grey UK dreaming of rum cocktails, and wake up to gorgeous sunshine and the hustle bustle of Sir Seewoosagur Ramgoolam International Airport. The islanders of Mauritius are all descendants of immigrants – pioneers, pirates, settlers or slaves, coming from at least 3 continents and speaking no less than three languages, – English French and Creole. The result is an extremely colourful, intoxicating and warm culture.
You can fall asleep in grey UK dreaming of rum cocktails, and wake up to gorgeous sunshine…
The first to settle here were the Portuguese followed by the Dutch, the French and finally the British in 1810. Mauritians today are mainly Indian, with a few French, English and African. The government is a democratic parliamentary system, closely modelled on our very own. Economically, Mauritius is one of the strongest economies in Africa (around 3% GPD growth year on year) with a thriving textile industry, stun- ning jewellery and watches, and of course, its famous rum, courtesy of the traditional sugar cane plantations. Choosing the Royal Palm is tantamount to choosing perfection for your holidays in Mauritius. Member of Leading Hotels of the World and Beachcomber's crown jewel, the hotel is ideally located on the historical site of Grand Sable, on the north-west of the island, within a five-minute walk from the tourist village of Grand Baie. Its recent refurbishment has conferred it a new lustre while maintaining the unique and exclusive atmosphere that constitutes its hallmark: natural charm and timeless elegance.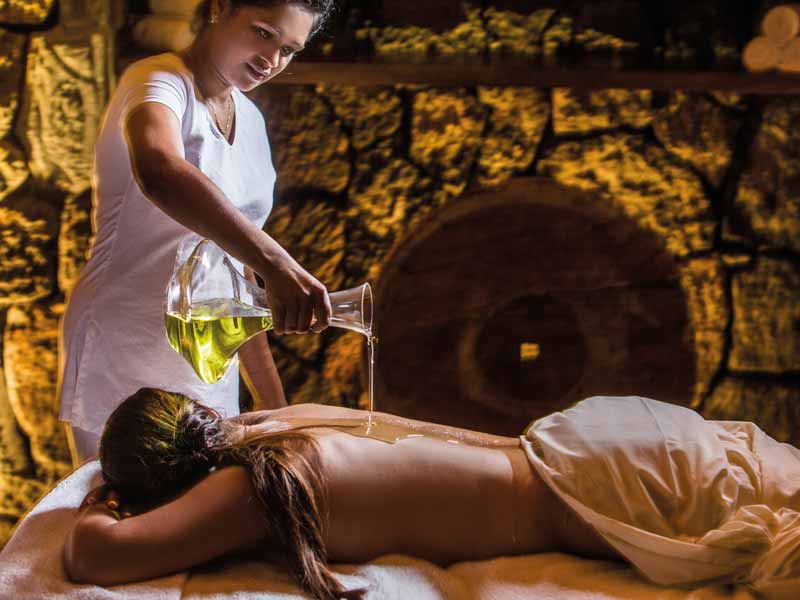 Our Ocean Suite was located on the ground floor and featured a very spacious bedroom with palatial bathroom, separate lounge area and a terrace. I loved the decoration, radiant and delicate, with precious fabrics from renowned houses, wood and marble finishes, and custom-made furniture fashioned by local master craftsmen. My first stop was the hotel's Clarins spa. From the moment I walked in, the general atmosphere was an invitation to rest. Tranquil indoor and outdoor treatment rooms nuzzle around a cascading pool, with dedicated cabins for Reiki, Algotherapy and Ayurvedic treatments. I booked a 3 days package that included their signature B(e) Discovery Massage, 2 individual body care workshops, and 2 à la carte Art to B(e) Massages.
From the spa to lying in the shade of a 'paillotte', to enjoying a world-class dinner. Thanks to Chef Michel de Matteis, 'Meilleur Ouvirer de France', the restaurant La Goélette offers a culinary journey cadenced by a gastronomic tradition and Mauritian touches, a feast of international delights and local specialities. My home-made smoked Marlin shavings with palm heart salad was sublime, so full of flavour and so well balanced, and my husband's Thermidor rock lobster, a classic among classics, was one of the best either of us has ever tasted; all of it accompanied by a beautiful bottle of Pouilly Fumé Ladoucette 2015. Before we knew it, we had spent several days without leaving the Royal Palm! Definitely, it was time to explore. We rented a car and set off looking for adventure. We decided to head for the Le Vanille Reserve. It is a place of outstanding natural beauty, home to a wealth of flora, fauna and wildlife, amongst it the giant tortoise. These magnificent creatures weigh over 250kg and live for a very long time. Rumour has it that one of the oldest was born around the 1900's. If that was not exciting enough Le Vanille Reserve is also home to the large Nile crocodile with its beady eyes, lighting fast reflexes and razor-sharp teeth. I can tell you that being there at feeding time is quite something else.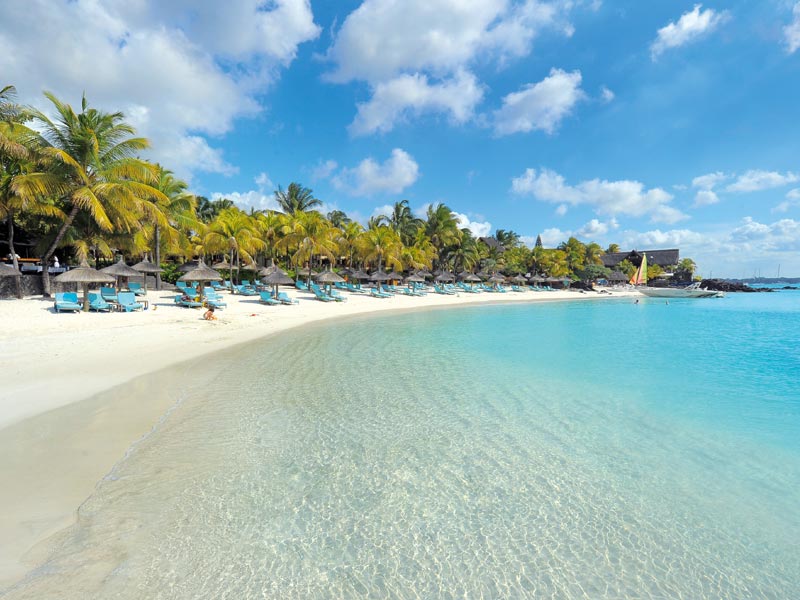 Unfortunately the island not always cared so much about its fauna and flora, some of which are endemic to it. Mauritius was home to the famous dodo, which, along several other avian species, was made extinct by human activities. Our next stop was at the voluptuous Pamplemousses Botanical Gardens. Located just 30 minutes drive north west of Port Louis, these gardens are worth the visit if only to feast your eyes on their utterly beautiful and transfixing giant lotus and lilly ponds.
Having had an early start, it was time for a luxurious lunch. So we drove to Château de Labourdonnais, an extraordinary colonial mansion modelled on Versailles. Built between 1856 and 1859, the whole estate is breath taking, from the tree lined approach to the exuberant sugar cane fields. The Estate produces a wide variety of fruits, vanilla and artisan rum, very much appreciated in international gourmet circles. We did have a taste of it with our scrumptious lunch at La Table du Château, an elegant restaurant with a menu inspired by traditional family recipes, which draws upon a rich variety of local produce. In my eyes, it is a winner.
Another place which should not be missed is the Ganga Taloa, a stunning crater lake 1,800 feet above sea level, home to many Hindu gods…
This magical place is a sacred site with huge statues of Hindu gods which encircle the lake like guardians; they, in turn, are protected by the tropical rainforest. Its local residents are the wonderful cheeky grey temple monkeys, which look straight out of The Jungle Book. Upon our return to the hotel, I left my husband sipping a cocktail at Le Bar Plage, under the shade of a Badamier tree, and I went to enjoy my B(e) Discovery Massage, an hour and a half of absolute bliss in which a combination of energy techniques, pressure, stretching and oil massage gives you a blend of benefits that suits all needs for complete relaxation and a sense of total self-aware- ness. By the end of it I was truly floating in cloud nine.
We arranged to dine privately on our terrace, served by our own personal waiter and went to sleep like the dead. The day after we took a boat trip, which turned out to be a spellbinding experience from start to finish. We left from a beach in a small boat with another 15 people. Half way to our lunch destination we stopped to snorkel. Wonderfully coloured fish swam everywhere around us. The next time we stopped, it was to snorkel over a pod of around 60 dolphins, some of them mothers with their babies. That was an experience I'll never forget. Lunch took place on a lovely beach, full of colourful little boats and stalls selling fresh coconut water, shells and silk sarongs. Each boat had a small area where to cook fresh fish and chicken, and mix rum cocktails. Shear bliss. Then to top it all, we were taken back by boat as the sun set.
If you are lucky enough to be in Mauritius at the beginning of October and you love horse racing then you will adore The Qatar Prix De L'Arc De Triomphe. It takes place at the Hippodrome Champ de Mars, one of the oldest race courses in the world, and probably one of the most enchanting too, with its colonial style and tropical surrounding hills. Lunch at the Crown Lodge is something to behold. The host is a divine and truly eccentric French man, who will spoil you with every drink under the sun and champagne on tap; and whom, after lunch, will don his chef hat and make you crêpes cooked by himself. I smile every time I remember that day. It was fabulously fun.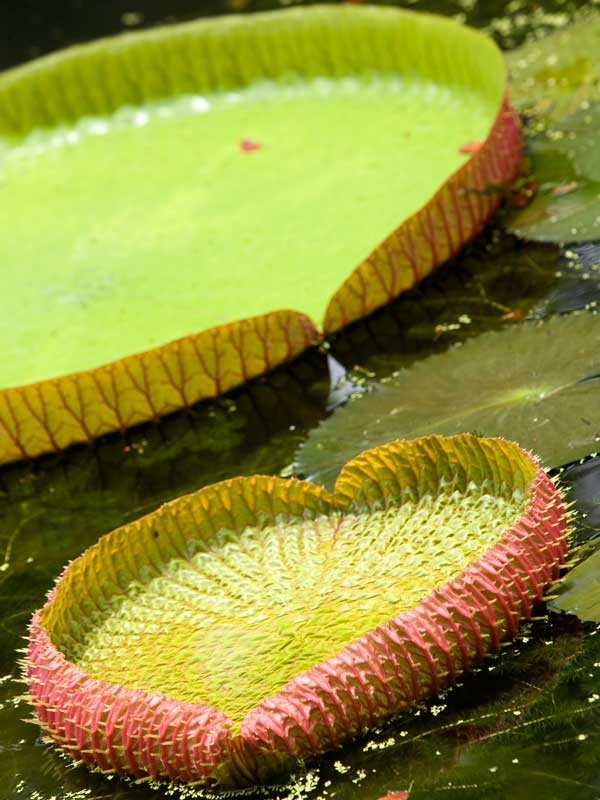 For the more intrepid among you, I recommend you take a short trip in a sea plane. The take off over the waves and reefs is absolutely thrilling, and I was lucky enough to even see sting rays and turtles in the sea below. If you are brave, but not that brave, one of my favourite sports in the world is water-skiing and at the Royal Palm is totally complimentary. No excuse to not give it a go! Of course, no trip to this island would be completed without a visit to Port Louis, the capital of Mauritius and its largest city. It was first settled by the Dutch in the 17th century but it wasn't until a century later that the city was named Port Louis and developed into a busy capital and port, thanks to the initiative of French Governor Bertrand François Mahé de Labourdonnais.
Last, I'd like to remind you that cashmere is one of Mauritius's best exports and of the highest quality I have ever come across. It may sound a bit mad to buy cashmere in a tropical island but believe me, when you land back in Blighty, you'll be happy to have such a soft jumper or wrap to keep you warm while you wait for your taxi.